BlizzCon 2018 – Alle Ankündigungen
Geschrieben am 05.11.2018 um 10:08 Uhr.
Die BlizzCon hatte Ankündigungen wie WarCraft 3: Reforged, Diablo Immortal und eine neue Overwatch-Heldin zu bieten.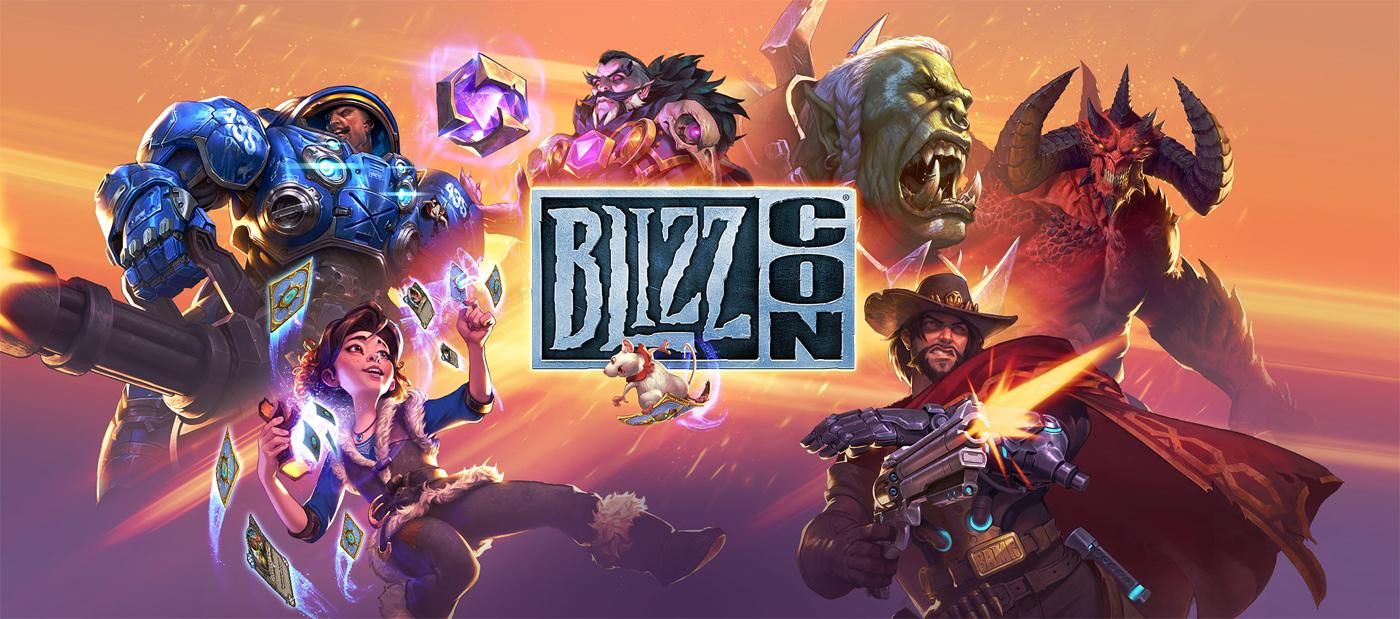 Was für ein Wochenende für Blizzard-Fans! Hier lagen Freude und Enttäuschung ganz eng beieinander. Das Entwicklerstudio hat sowohl Dinge angekündigt, die man so erwarten konnte, als auch überrascht. Der große Aufreger ist Diablo Immortal. Dabei handelt es sich um ein neues Hack and Slay für…. Smartphones und Tablets. Gut, dass Diablo 4 auf der diesjährigen BlizzzCon nicht angekündigt werden sollte, hatte Blizzard bereits vor einiger Zeit durchblicken lassen. Dass das Unternehmen stattdessen ein Mobilegame enthüllt hat, schmeckt den Fans aber ganz und gar nicht. Dieser Thematik werden wir uns in einem eigenen Artikel näher widmen.
Die erfreulichste Ankündigung der BlizzCon ist WarCraft 3: Reforged. Der Name macht es schon deutlich: Das ist eine Neuauflage des Echtzeitstrategiespiels von 2002. Nun wurde schon oft darüber gemunkelt, dass Blizzard an einer Remastered-Fassung von WarCraft 3: Reign of Chaos arbeitet. Doch entgegen der Erwartungen ist Reforged mehr als das. Die Entwickler hübschen nicht einfach nur den alten Klassiker auf, sondern produzieren ein komplettes Remake auf dem technischen Niveau von StarCraft 2. Auch die vorgerenderten Zwischensequenzen werden komplett neugemacht. 2019 soll WarCraft 3: Reforged erscheinen, ein genauer Termin steht noch nicht fest. Das Add-on "The Frozen Throne" ist komplett enthalten und der Karteneditor wird stark erweitert.
Zu den erwartbaren Dingen der BlizzCon 2018 gehört die Ankündigung der neuen Erweiterung für Hearthstone. "Rastakhans Rambazamba" erscheint am 4. Dezember, liefert 135 neue Karten und befasst sich thematisch mit der Gurubashiarena, die langjährige "World of WarCraft"-Spieler bestens kennen dürften. Zu den neuen Mechaniken zählt zum Beispiel die "Überwältigen"-Fähigkeit, die dann zum Einsatz kommt, wenn ihr einer Karte mehr Schaden zufügt, als nötig ist, um sie zu vernichten. Nach dem Release der Erweiterung wird es übrigens auch ein neues Einzelspielerabenteuer geben, in dem ihr euch mit den stärksten Trollchampions messt.
Overwatch-Fans freuen sich über die neue Heldin Ashe, die per schickem Kurzfilm vorgestellt wurde. Sie ist die Anführerin der Deadklock-Gang und eine alte Bekannte von McCree. Als offensiver Charakter ist es ihre Aufgabe, reichlich Schaden zu verursachen und Gegner auszuschalten. Dazu kann sie ihren Roboterfreund Bob zu Hilfe rufen, der Feinde in die Luft schleudert und mit seiner Armkanone beschießt.
In Heroes of the Storm wird demnächst die neue Heldin Orphea auf den Schlachtfeldern mitmischen. Moment, ihr kennt die Dame nicht? Kein Wunder, schließlich ist sie die erste Figur, die eigens für das MOBA entworfen wurde und nicht aus einem der bekannten Universen stammt. Darüber hinaus stehen einige Gameplay-Verbesserungen auf dem Plan. WoW-Spieler erwartet demnächst mit der Dunkelküste eine neue Kriegsfront und die Classic-Server wurden für Sommer 2019 angekündigt. Zu guter Letzt gibt es auch noch was Neues für Fans von StarCraft 2: Mit Zeratul, dem bekannten Dunklen Templer der Protoss, erwartet euch der nächste Koop-Kommandant.
Quelle: Blizzard Entertainment