Game of Thrones: Limitierte Xbox One und kein Spiel angekündigt
Geschrieben am 13.05.2019 um 13:09 Uhr.
Der "Game of Thrones"-Teaser von Microsoft hatte Hoffnungen auf eine Spieleankündigung geweckt.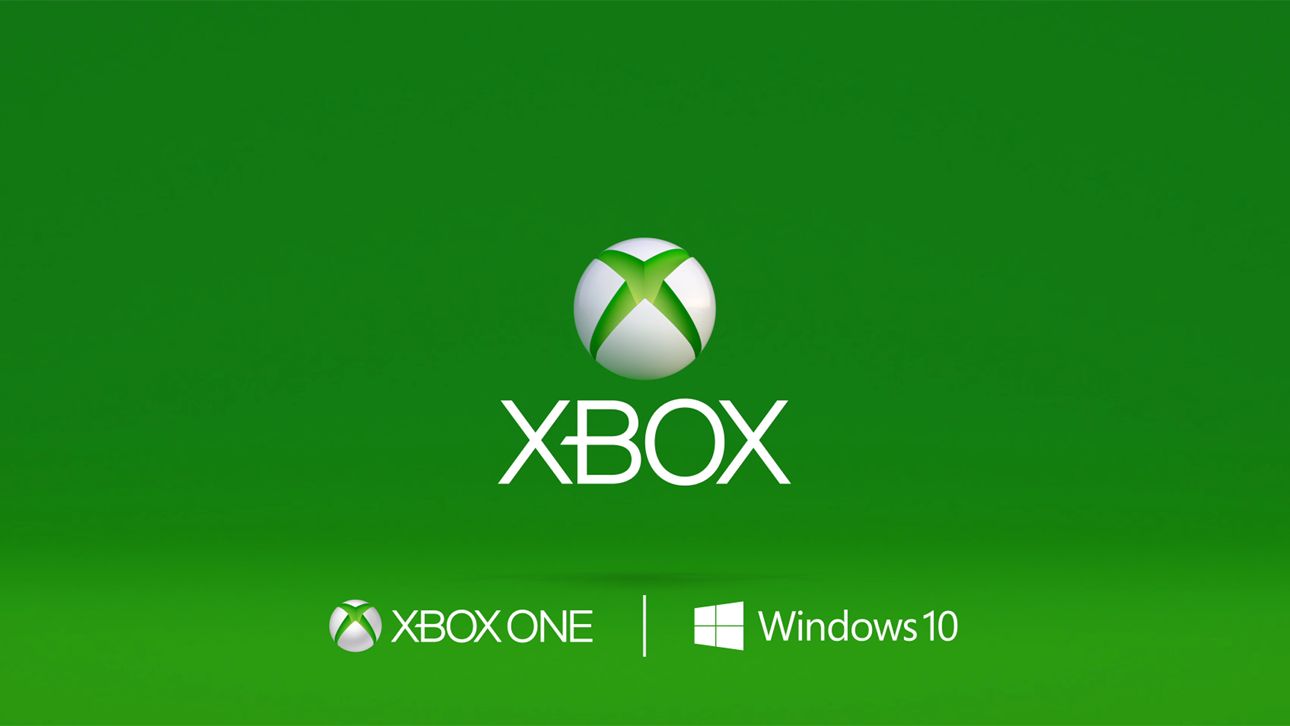 Update vom 13.05.2019: Mensch, was hatten wir uns vergangene Woche für Hoffnungen gemacht, Microsoft würde auf der E3 ein "Game of Thrones"-Spiel ankündigen, nachdem der Konzern einen Teaser-Clip auf Twitter veröffentlicht hatte! Doch nun hat sich herausgestellt, dass unsere "Befürchtung" wahr geworden ist: Mit dem Video deutete man lediglich eine spezielle Version der Xbox One im "Game of Thrones"-Design an. Tatsächlich gibt es sogar drei unterschiedliche Konsolen: eine, die das Siegel des Hauses Targaryen ziert, eine Nachtkönig-Edition und eine "Eiserner Thron"-Variante.
Bevor ihr nun das Internet danach absucht, wo ihr denn eine dieser drei Konsolen kaufen könnt: Die "Game of Thrones"-Modelle sind nicht im Handel erhältlich. Microsoft verlost lediglich jeweils ein Exemplar pro Design über die sozialen Netzwerke. Auf Twitter könnt ihr die Targaryen- und "Eiserner Thron"-Fassung, auf Facebook die Nachtkönig-Konsole gewinnen. Teilnahmeschluss ist in allen drei Fällen am 23. Mai um 7 Uhr morgens. Alle weiteren Infos liefern euch die offiziellen Teilnahmebedingungen.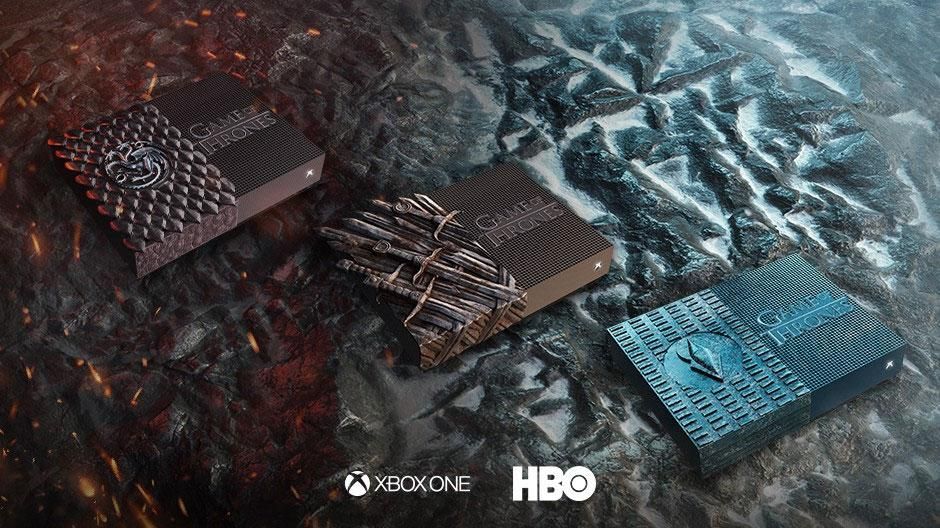 Schick sehen sie ja schon aus, die drei Sondereditionen.
Die "Game of Thrones"-Konsolen sind Varianten der neuen Xbox One S All-Digital Edition, die Anfang dieses Monats erschienen ist und sich dadurch auszeichnet, dass sie kein Blu-ray-Laufwerk enthält. Die Aktion dient also zum einen, um das neue Einsteigermodell zu bewerben, zum anderen natürlich auch als Marketing-Maßnahme für die finale Staffel von "Game of Thrones", die aktuell im Bezahl-Fernsehen zu sehen ist. Dementsprechend brauchen wir wohl nicht darauf hoffen, dass Microsoft auf der E3 ein Spiel zur Serie beziehungsweise den Romanen von George R. R. Martin ankündigt. Wobei: Gänzlich ausschließen können wir das natürlich nicht. Alles ist möglich, nur hat sich der vermeintliche Hinweis eben diesbezüglich als "Ente" herausgestellt.
Originalmeldung vom 07.05.2019: Je näher die E3 rückt, desto mehr häufen sich die Gerüchte rund um große Neuankündigungen. Obendrein teasen die Hersteller bereits die Dinge an, die sie für die Messe, die vom 11. bis 14. Juni in Los Angeles stattfindet, bereithalten. Wobei im Fall von Microsoft nicht ganz klar ist, ob sich das, was der Konzern gestern auf Twitter geteilt hat, auf eine E3-Ankündigung bezieht oder hierzu schon vorher die Katze aus dem Sack gelassen wird – wobei wir dennoch von Ersterem ausgehen, wenn es denn eine so große Enthüllung ist, wie wir es uns erhoffen. Denn dann stünde uns ein "Game of Thrones"-Spiel bevor.
Ja, richtig gelesen! Microsoft macht irgendwas mit "Game of Thrones". Der besagte Tweet enthält einen kurzen Clip, der zuerst Flammen zeigt und dann einen schuppigen Panzer mitsamt einem aus dem Bild herausragenden Siegel, das einen Drachen zeigt. Experten erkennen es sofort: Das ist ohne jeden Zweifel das Wappen des Hauses Targaryen. Damit ist es eindeutig, dass Microsoft demnächst etwas zum Thema "Game of Thrones" ankündigen wird.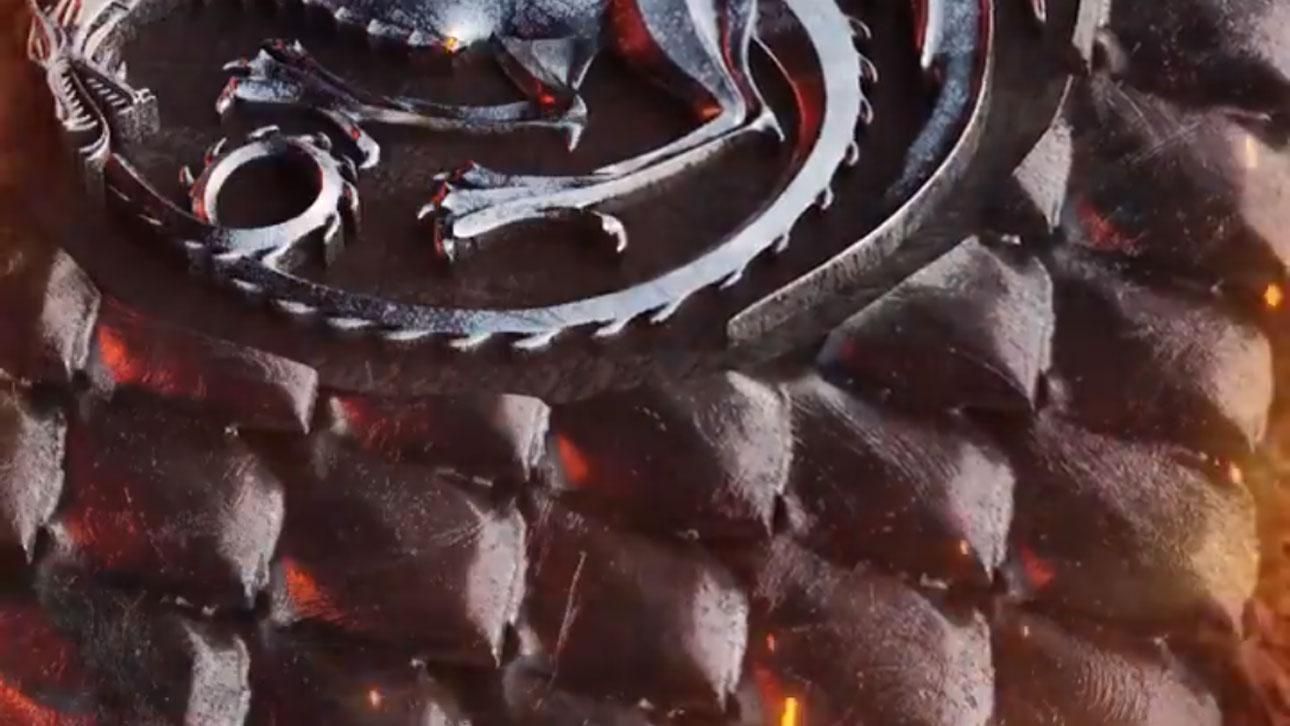 Auch wenn nicht das ganze Siegel zu sehen ist, ist klar zu erkennen, dass es das des Hauses Targaryen ist.
Die Frage ist nur, was genau der Xbox-Hersteller hier andeutet. Die große Hoffnung ist natürlich, dass es sich um ein Spiel handelt. Hier mag der eine oder andere daran denken, dass es seit einiger Zeit das Gerücht gibt, From Software (Dark Souls, Sekiro: Shadows Die Twice) würde an einem "Game of Thrones"-Spiel arbeiten, woran sogar George R. R. Martin mitwerkeln solle. Das wolle der YouTuber Spawn Rave herausgefunden haben. Könnte es sein, dass die Japaner und der Autor der "Das Lied von Eis und Feuer"-Romane jenes Rollenspiel exklusiv für Microsoft entwickeln, vielleicht sogar als Launch-Titel für die nächste Xbox, die auf der E3 angekündigt werden könnte? Das wäre ja schon eine ziemlich dicke Neuigkeit.

Vielleicht solltet ihr eure Erwartungen aber besser niedrig halten. Es könnte schließlich genauso gut sein, dass Microsoft am Ende bloß mit einer limitierten Konsole im "Game of Thrones"-Design um die Ecke kommt. Warten wir also ab. Dass die E3 spannend wird, daran besteht kein Zweifel. Dieser Teaser facht jene Spannung bloß nur noch weiter an.
Quelle: Microsoft / Spawn Wave