Xbox Game Pass: Control, GreedFall und mehr im Dezember
Geschrieben am 02.12.2020 um 13:07 Uhr.
Ihr braucht Spielenachschub, wollt aber möglichst wenig Geld dafür ausgeben? Der Xbox Game Pass hilft euch aus.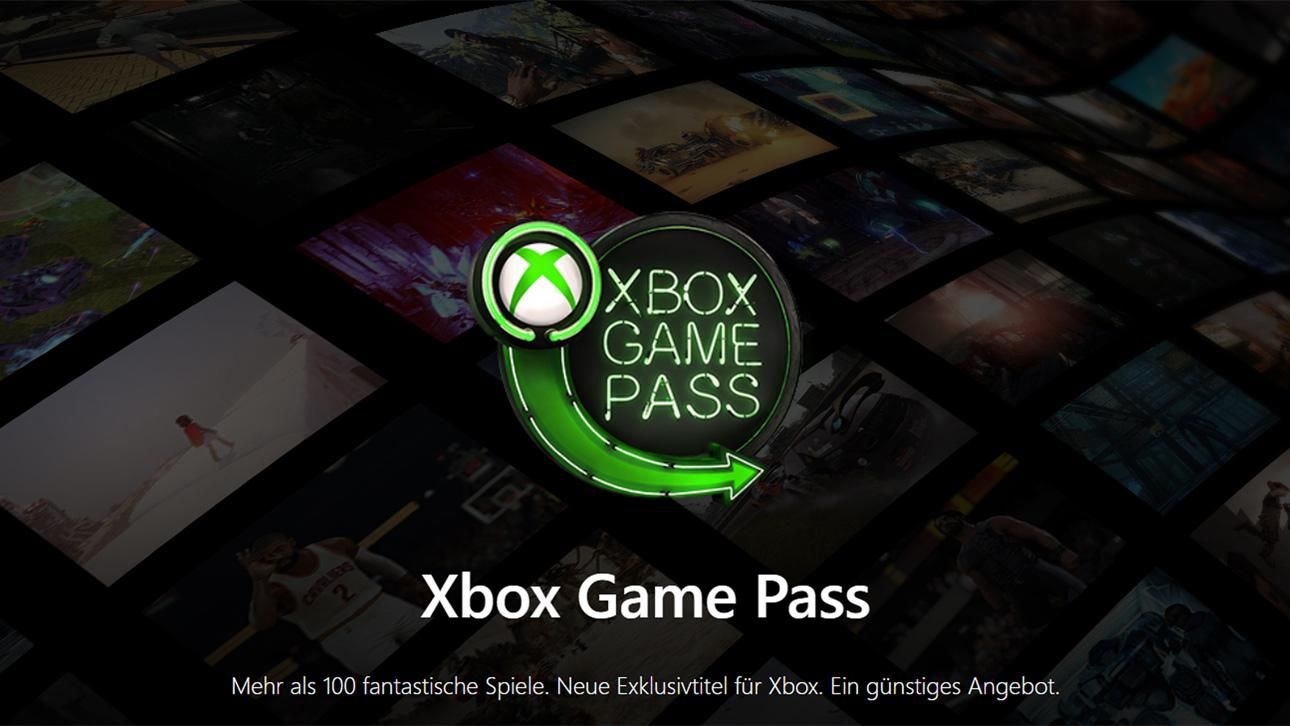 Sehr viele Menschen werden im Dezember voraussichtlich Cyberpunk 2077 spielen. Aber es gibt sicherlich auch eine große Menge an Leuten, die das neue Rollenspiel von CD Projekt RED nicht interessiert. Die vergnügen sich entweder mit einem der anderen Blockbuster, die in den vergangenen Wochen erschienen sind, oder freuen sich über die zahlreichen Neuzugänge in diesem Monat für den Xbox Game Pass.
Direkt morgen landet eine ganze Wagenladung an Titeln im Angebot des Abo-Dienstes von Microsoft. Das Highlight ist sicherlich Control. Das Metroidvania von Remedy Entertainment (Alan Wake, Max Payne), ist allerdings nicht auf dem PC, sondern nur den Xbox-Konsolen und Android (per Streaming) verfügbar. Dafür kommen PC-Zocker endlich in den Genuss von Doom Eternal, sofern sie es nicht schon längst gekauft haben. Des Weiteren landet das RPG Haven, das morgen überhaupt erst erscheint, direkt im Xbox Game Pass. Obendrauf gibt es noch Slime Rancher (Konsole und Android), VA-11 Hall-A: Cyberpunk Bartender Action (PC), Yes, Your Grace (alle Plattformen) und Rage 2 (Android).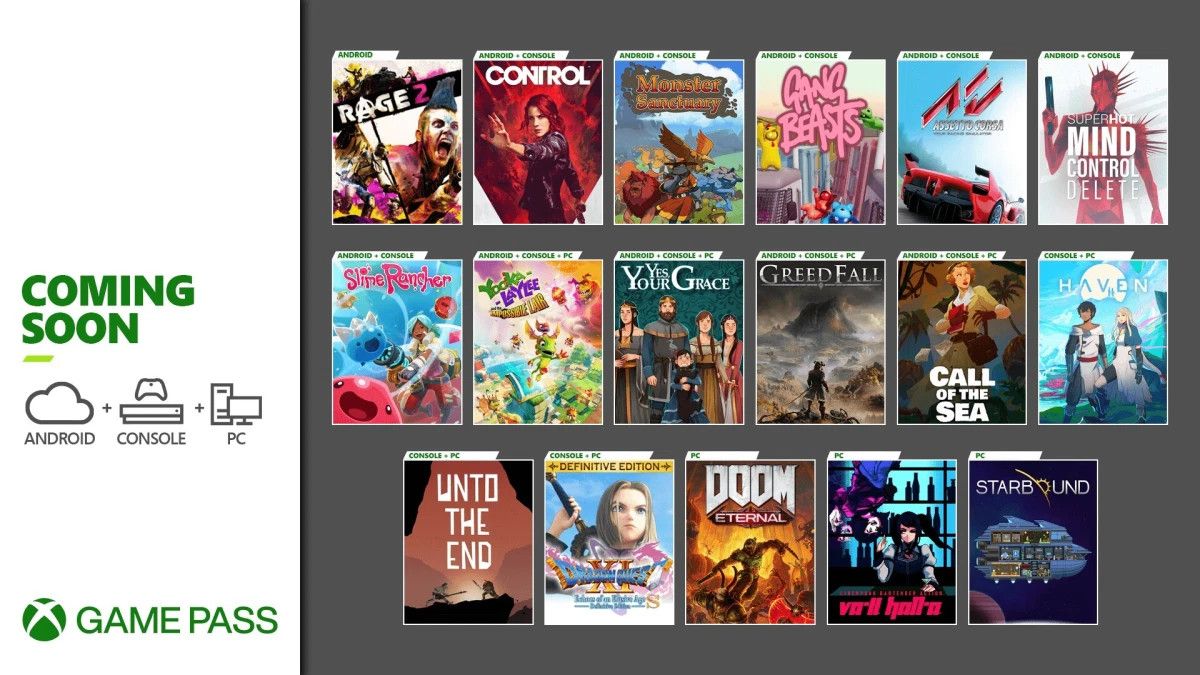 Zu Weihnachten gibt es viele neue Spiele für Game-Pass-Abonnenten.
Am Freitag erscheint Dragon Quest 11 S: Streiter des Schicksals – Definitive Edition für PC, PS4 und Xbox One. Dabei handelt es sich um eine Portierung der Switch-Version des JRPGs, die gegenüber der ursprünglichen PC- und PS4-Version inhaltlich erweitert wurde. Dragon Quest 11 ist ab dieser Woche nicht nur erstmals auf der Xbox One spielbar, sondern auch direkt Teil des Xbox Game Pass (sowohl PC als auch Konsole).
Am 8. Dezember geht es weiter mit dem Adventure Call of the Sea, das an jenem Tag seinen Release feiert und direkt auf allen Plattformen per Xbox Game Pass spielbar ist, sowie Monster Sanctuary (Konsole und Android). Einen Tag später findet das Action-Adventure Unto The End seinen Weg in die Bibliothek des Abo-Services (Konsole und PC), während am 10. Dezember Assetto Corsa (Konsole und Android), Gang Beasts (Konsole und Android), GreedFall (alle Plattformen), Superhot: Mind Control Delete (Konsole und Android) sowie Yooka-Laylee and the Impossible Lair (alle Plattformen) folgen.
Im Dezember kommen aber nicht nur Spiele, es gehen auch ein paar. Folgende Titel verlassen den Xbox Game Pass in den kommenden Wochen:
eFootball PES 2020 (Konsole) – 11. Dezember
Age of Wonders: Planetfall (Konsole und PC) – 15. Dezember
Infinifactory (PC) – 15. Dezember
Metro: Last Light Redux (PC) – 15. Dezember
MudRunner (Konsole und PC) – 15. Dezember
Naruto to Boruto: Shinobi Striker (Konsole) – 15. Dezember
Pathologic 2 (Konsole und PC) – 15. Dezember
The Turing Test (Konsole und PC) – 15. Dezember
Ticket to Ride (Konsole und PC) – 15. Dezember
Untitled Goose Game (Konsole) – 15. Dezember
Quelle: Microsoft