Update: The Matrix Awakens: "Unreal Engine 5 Experience"
Geschrieben am 07.12.2021 um 09:40 Uhr.
PS5-Besitzer und Xbox-Gamer können sich darauf freuen, mit The Matrix Awakens selbst in die virtuelle Welt der Filme einzutauchen.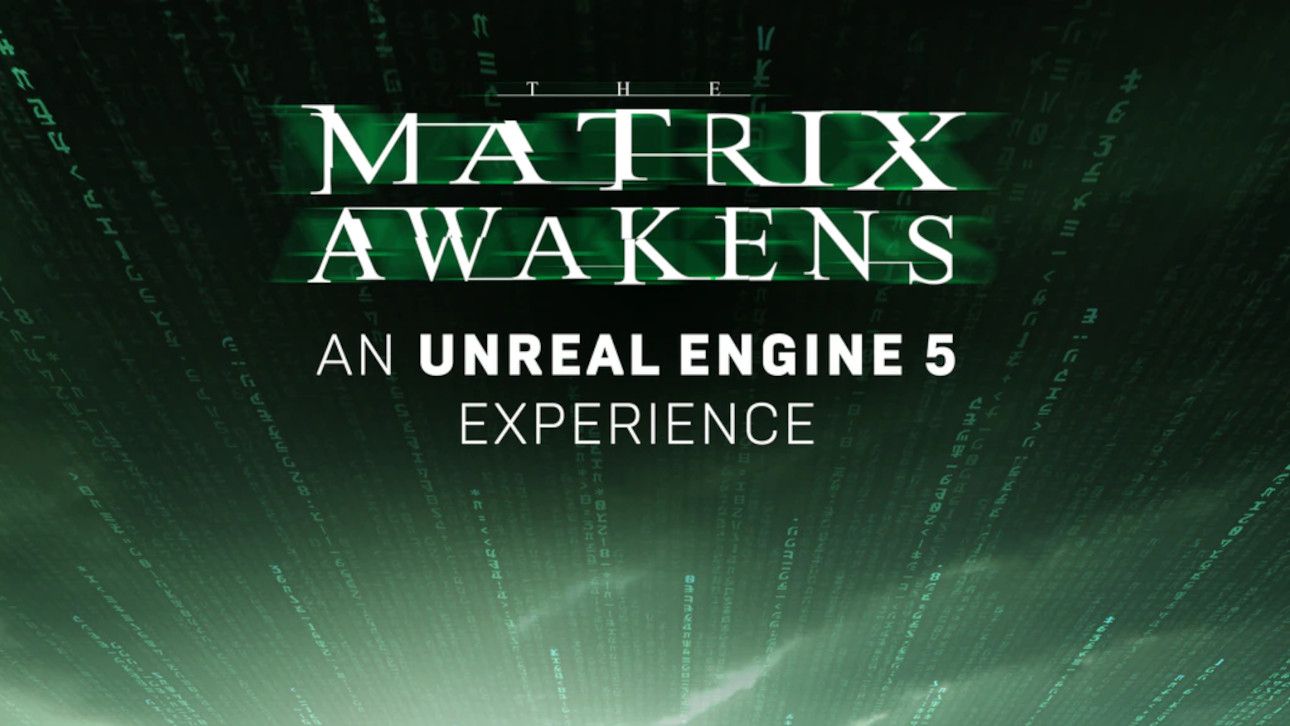 Update vom 7.12.2021: Mittlerweile steht "Die Matrix erwacht: Ein Unreal Engine 5-Erlebnis", so der deutsche Name, für die PlayStation 5 und die Xbox Series X/S zum Download bereit. Viel zu sehen gibt es aber noch nicht. Die Enthüllung des Erlebnisses wird während der The Game Awards stattfinden. Aber es wurde ein erster Teaser veröffentlicht. Außerdem bringt die Beschreibung in den Shops von Sony und Microsoft ein wenig mehr Licht ins Dunkel. Demnach handelt es sich um eine cineastische Echtzeit-Tech-Demo, die einen Blick auf die Zukunft des interaktiven Storytellings und Entertainments mit der Unreal Engine gewährt.
Originalmeldung vom 3.12.2021: 18 Jahre nach dem Abschluss der ursprünglichen Matrix-Trilogie kehren Keanu Reeves als Neo und Carrie-Anne Moss als Trinity zurück. Ab dem 23. Dezember wird "The Matrix Resurrections" in den deutschen Kinos zu sehen sein. Der vierte Film ist kein Reboot, sondern knüpft an die Ereignisse von "Matrix Revolutions" an. Nun gilt der nicht gerade als ein Meisterwerk der Filmgeschichte und Lana Wachowski hat gemeinsam mit ihrer Schwester Lilly mehrfach bewiesen, dass sie mit dem ersten Matrix-Streifen ihren Zenit bereits erreicht hatten. Die Erwartungen an "The Matrix Resurrections" sind dementsprechend moderat. Das Comeback der Marke soll trotzdem groß ausfallen und wird wohl nicht nur den Film, sondern auch eine interaktive Erfahrung namens The Matrix Awakens umfassen.
Auf Reddit hat ein Nutzer namens the_andshrew darauf aufmerksam gemacht, etwas mit diesem Namen im Backend des PlayStation Network gefunden zu haben. Dazu hat er einen Link gepostet, der zu einem passenden Bild führt. Die URL verrät: Es handelt sich bei hierbei tatsächlich um etwas, das von der PlayStation-Webseite stammt.
Mehr Infos zu The Matrix Awakens gibt es nicht. Wir wissen somit nur: Es kommt irgendetwas für die PlayStation 5, das in der Unreal Engine 5 von Epic Games gebaut wurde. Da hier von einer "Experience" die Rede ist, ist nicht davon auszugehen, dass es sich um ein vollwertiges Spiel handelt. Unsere Theorie: Das Ganze wird eine kleine interaktive Demo sein, die euch in die Matrix entführt und als Werbung für "The Matrix Resurrections" dient. Daher gehen wir auch davon aus, dass The Matrix Awakens kostenlos sein wird. Ob wir damit richtig liegen, finden wir dann wohl im Verlauf der restlichen drei Wochen bis zum Kinostart heraus.