Erster Trailer zu "Matrix Resurrections" ist da
Geschrieben von Nico Trendelkamp am 09.09.2021 um 15:25 Uhr.
Warner Bros. Pictures zeigt die ersten Szenen von Neo und Trinity aus dem kommenden Kinofilm "Matrix Resurrections".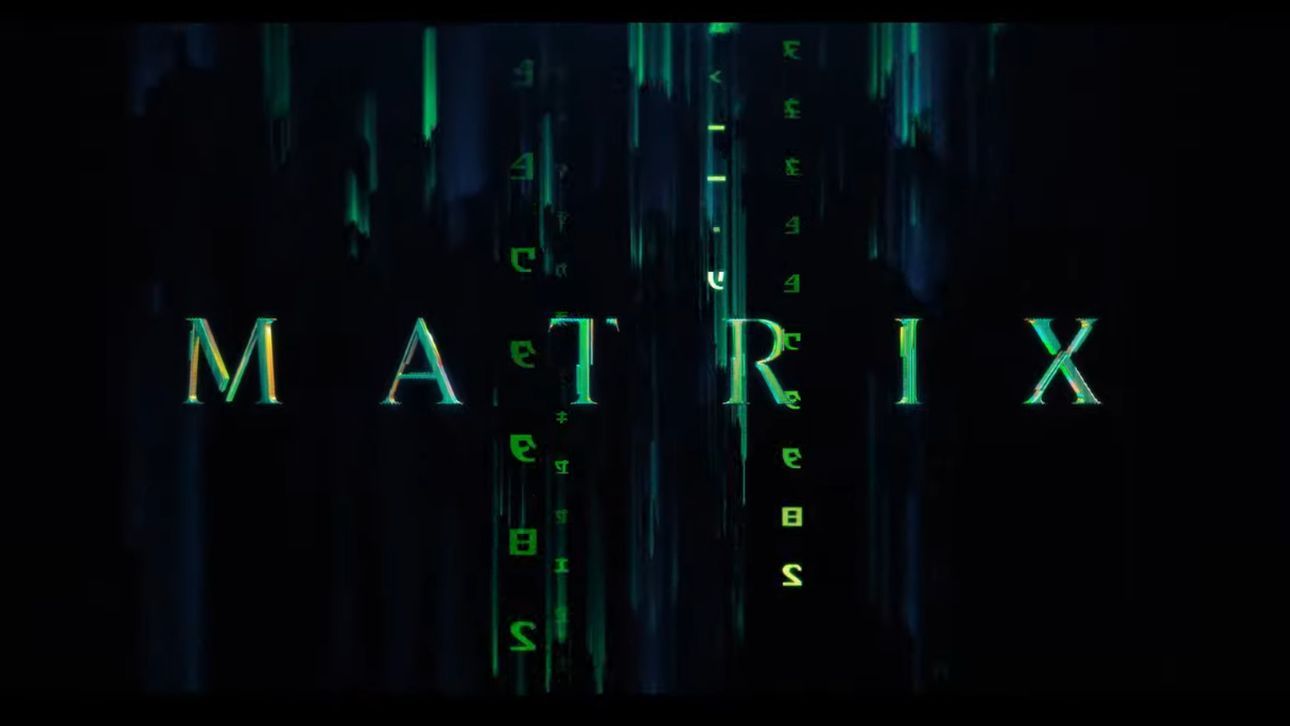 Im Dezember soll es soweit sein: Dann erscheint der vierte Teil der "Matrix"-Reihe in unseren Kinos. Bereits seit einigen Wochen brodelt die Gerüchteküche, wie die Handlung von "Matrix Resurrections" verlaufen könnte und warum Neo und Trinity wieder am Leben sind. Neben Keanu Reeves und Carie-Ann Moss sind Neil Patrick Harris ("How I Met Your Mother"), Christina Ricci ("American Beauty") und Jada Pinkett Smith in dem Film zu sehen.
Am vergangenen Dienstag läutete Warner Bros. Pictures das Marketing für "Matrix Resurrections" ein. Mit einem kleinen Teaser und der entsprechenden Webseite wurde der erste Trailer zum Kinofilm angekündigt. Jetzt ist es endlich soweit und wir sehen die ersten Szenen des Sci-Fi-Spektakels.
Zu bestaunen gibt es diverse Szenen mit Neo und Trinity, zumeist in ungewohnter Umbebung. Außerdem ist offensichtlich ein junger Morpheus zu sehen und es gibt jede Menge Action. Falls ihr lieber die englische Version des Trailers bevorzugt, werdet ihr hier fündig.
Ob es wie in der Vergangenheit erneut Spiele zum Sci-Fi-Franchise geben wird, ist noch nicht bekannt. Aber auch wenn die drei bisherige Titel Enter the Matrix, Matrix Online und The Matrix: Path of Neo nicht wirklich überzeugen konnten, wird sich Warner Bros. bei einem entsprechenden Erfolg des Films diese Chance vermutlich nicht entgehen lassen. Zudem ist es mittlerweile so, dass Spiele nicht mehr unbedingt zum Kinostart erscheinen müssen und Entwickler zumindest diesem Termindruck nicht mehr ausgesetzt sind.