Earthworm Jim kehrt mit neuer Animationssserie zurück
Geschrieben am 19.11.2021 um 13:03 Uhr.
Ein Interview mit Earthworm Jim höchstpersönlich vermittelt einen Ersteindruck vom Animationsstil der neuen Serie.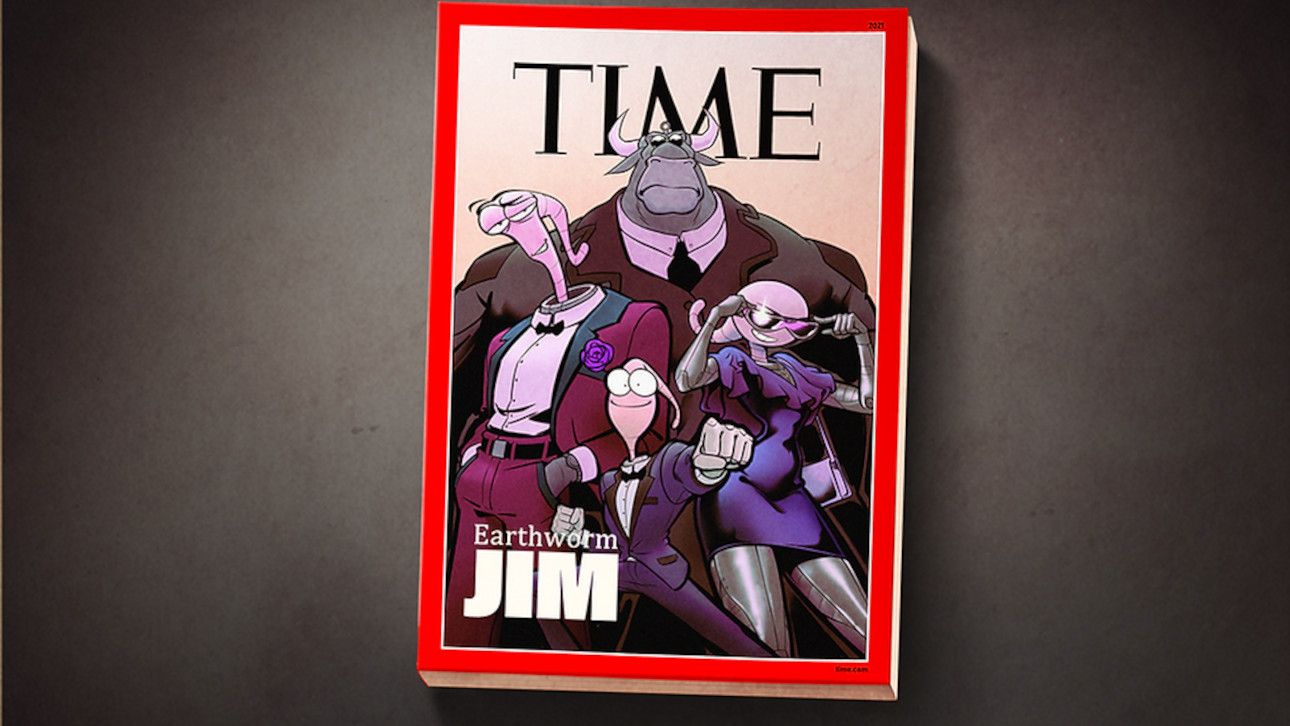 Wir erinnern uns noch, wie wir als Kind Samstagsmorgens RTL anschalteten und einen Wurm erblickten, der in einem Raumanzug gegen das Böse gekämpft hat – ohne zu wissen, dass es sich dabei um eine Videospielfigur handelt. Earthworm Jim erschien 1994 für das SNES und Mega Drive und ein Jahr später folgte eine 23 Episoden umfassende Zeichentrickserie, die es auch ins deutsche Fernsehen geschafft hatte. Es folgten noch drei weitere Spiele, danach wurde es ruhig. Angeblich ist zwar seit Ewigkeiten Earthworm Jim 4 in Entwicklung, aber davon haben wir auch schon lange nichts mehr gehört. Dafür hat Interplay nun eine neue Animationsserie angekündigt.
Wie genau das Werk heißen wird und wann es erscheint, ist noch nicht bekannt. Die offizielle Webseite heißt zwar BeyondTheGroovy.com, aber ob das der offizielle Untertitel sein wird, wissen wir nicht. Sie enthält auch nur ein Video, in dem Earthworm Jim selbst interviewt wird. Der Stil weiß schon mal zu gefallen und verrät auch grob, um was es in der Serie geht: Jim ist auf der Suche nach seinem wahren Zuhause: der Erde. Die ist in dem Universum von Earthworm Jim ein mythischer Planet, auf dem es mehr als genug köstliche Erde für den Protagonisten gibt. Wie das obere Bild verrät, reist er nicht alleine, sondern in Begleitung von zwei Artgenossen und einem großen Bullen. Mehr ist über jene Figuren nicht bekannt.
Die neue "Earthworm Jim"-Serie wird von K. Michel Parandi produziert und geschrieben, der bislang noch nichts wirklich Namhaftes gemacht hat. Er wird unterstützt von Aaron Billet, Produzent der Dokumentarserie "Disney Insider". Für die Animationen zeichnet das Studio Passion Pictures unter der Leitung von Marc Bodin-Joyeaux verantwortlich, das zum Beispiel an Miniserien zu Ant-Man sowie Rocket und Groot von den Guardians of the Galaxy gearbeitet hat.