Erste große Community-Turniere
Geschrieben am 10.09.2018 um 12:27 Uhr.
Diesen Monat finden die ersten Community-Turniere zu Ironsight statt, bei denen ihr In-Game-Items gewinnen könnt.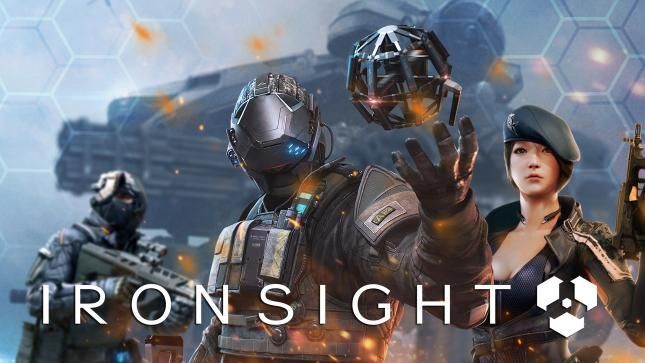 Aeria Games möchte mit dem kostenlosen Ego-Shooter Ironsight in die e-Sports-Szene vorstoßen und das Spiel im kompetitiven Bereich etablieren. Einen ersten Schritt in diese Richtung stellen die ersten beiden Community-Turniere dar, die diesen Monat stattfinden (eines für Europa und eines für Nordamerika). Veranstaltet werden die Ereignisse vom Team von Esports Hub, einer großen, globalen Plattform für eben solche Wettbewerbe. 

Aeria Games organisiert das Ganze also nicht selbst, unterstützt Esports Hub aber dabei. So stellt das Team hinter Ironsight die Preise bereit. Im Pool befinden sich In-Game-Gegenstände und Premiumwährung im Wert von 1250 US-Dollar pro Region. Klar, das ist längst nicht so beeindruckend wie die Geldsummen, die e-Sportler bei offiziellen "Dota 2"- oder "Counter Strike: Global Offensive"-Turnieren gewinnen können. Aber zum einen haben wir es hier mit verhältnismäßig kleinen Wettbewerben zu tun, zum anderen hat das Actionspiel Ironsight eben noch nicht den Bekanntheitsgrad erreicht, den die beiden großen Erfolgstitel vom US-Entwickler Valve genießen.

Esports Hub veranstaltet auch "Fortnite"- oder "Call of Duty"-Wettkämpfe.
Die Teilnehmer der beiden Turniere treten im "Search and Destroy"-Modus an, in dem pro Match zwei fünfköpfige Teams aufeinandertreffen. Eine Eintrittsgebühr gibt es nicht, die Teilnahme ist also kostenlos. Wenn ihr eine feste Gruppe von fünf Leuten habt, mit der ihr den Shooter Ironsight spielt, und euch mal mit anderen Spielern auf kompetitivem Niveau messen wollt, solltet ihr euch für das europäischeTurnier anmelden. Das ist noch bis zum 14. September, also diese Woche Freitag, möglich. Der Wettkampf findet am Sonntag, den 23. September statt, die amerikanischen Spieler von Ironsight stellen eine Woche später ihr Können unter Beweis.
Quelle: Aeriagames