UPDATE: Weitere Verbesserung des Progressionssystems
Geschrieben am 30.11.2021 um 13:50 Uhr.
Künftig erhaltet ihr für die ersten sechs Multiplayer-Matches am Tag in Halo Infinite deutlich mehr Erfahrungspunkte.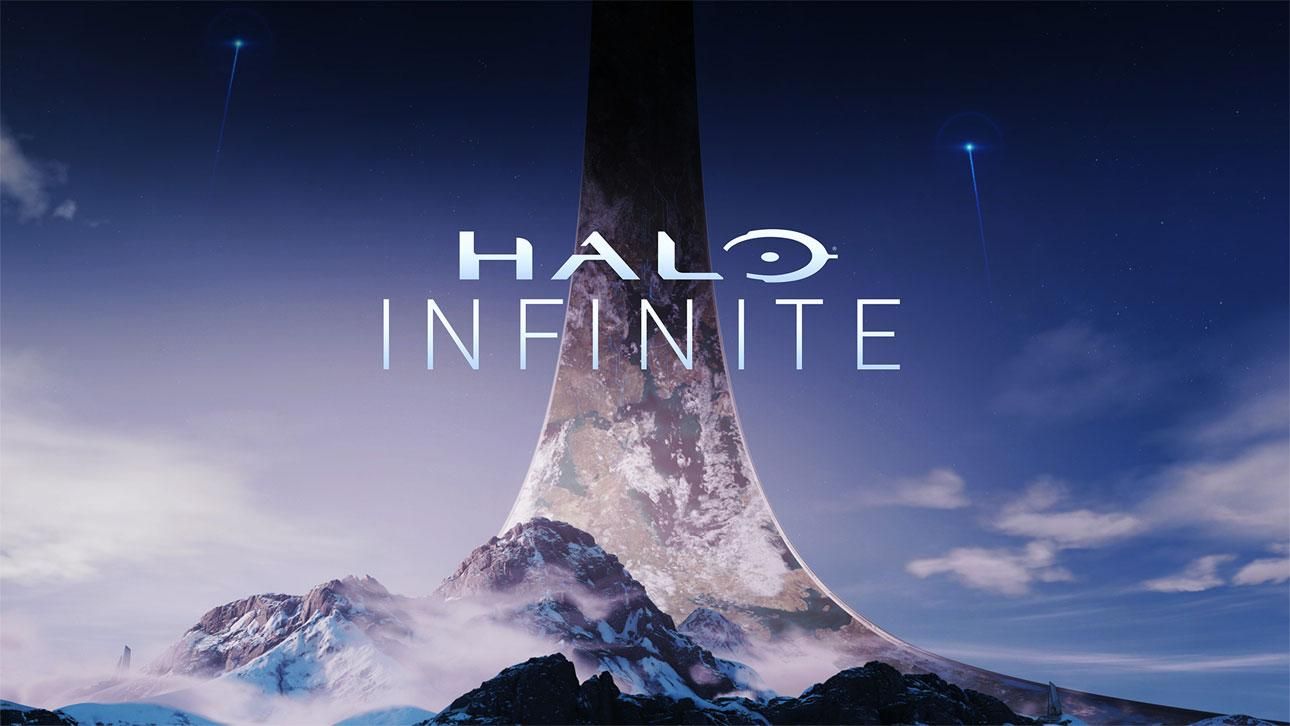 Update vom 30.11.2021: Noch immer muss 343 Industries viel Kritik für den Battle Pass in Halo Infinite einstecken. Die Entwickler haben längst beteuert, dass umfangreichere Änderungen des Systems kommen werden, aber schlichtweg Zeit benötigen. Das hat nun auch nochmal Community Manager John Junyszek auf Twitter bekräftigt. Im gleichen Zuge hat er bekannt gegeben, dass in Kürze eine kleinere Anpassung ins Spiel implementiert wird, die die Progression etwas flotter machen dürfte. Ein Update sorgt dafür, dass ihr in Zukunft jeden Tag für die ersten sechs Matches deutlich mehr Erfahrungspunkte erhaltet. Euer erstes Spiel liefert euch 300 Punkte, das zweite und dritte jeweils 200 sowie die Partien 4 bis 6 jeweils 100.
1st Game = 300XP
2nd Game = 200XP
3rd Game = 200XP
4th Game = 100XP
5th Game = 100XP
6th Game = 100XP
7th+ Game = 50XP

We believe this increase will help address those slower initial payouts while also benefiting those of you jumping on each and every day.

— John Junyszek (@Unyshek) November 30, 2021
Originalmeldung vom 18.11.2021: Halo Infinite ist spielerisch in mancherlei Hinsicht durchaus "oldschool", aber in einem Aspekt gibt es sich äußerst modern: Es hat einen Battle Pass. Daran ist prinzipiell auch nichts verkehrt, solange man sich über die kostenpflichtige Premiumvariante keine spielerischen Vorteile erarbeiten kann, was hier der Fall ist. Blöd nur, dass die Progression unfassbar zäh ist. Erfahrungspunkte bekommt ihr nur, wenn ihr tägliche und wöchentliche Herausforderungen abschließt, nicht einfach so für gespielte Partien oder die Erfolge, die ihr feiert.
Seit dem überraschenden Beta-Release des "Halo Infinite"-Multiplayers am Montag häufen sich im Netz die kritischen Stimmen zu diesem System. 343 Industries reagiert nun und hat erste Änderungen angekündigt, die noch diese Woche implementiert werden sollen. Community Manager John Junyszek schreibt auf Twitter, dass man eine simple "Spiele ein Spiel"-Herausforderung einbaut, sodass ihr häufiger Erfahrungspunkte erhaltet und dafür nicht auf eine bestimmte Weise spielen müsst, wie es manch andere Challenges erfordern.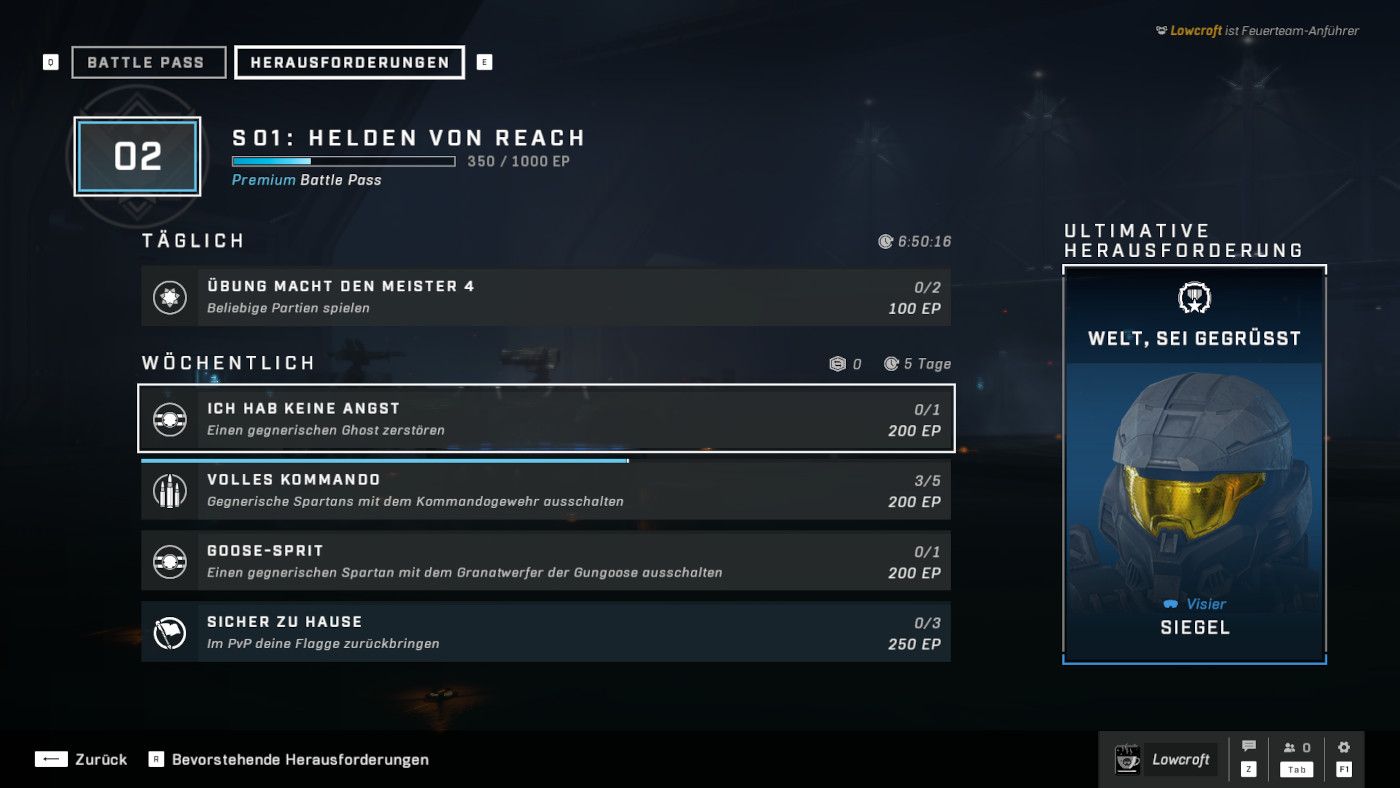 Noch sind die Herausforderungen die einzige Quelle für Erfahrungspunkte. Hoffentlich ändert sich das bald.
Des Weiteren wird 343 Industries die wöchentlichen Herausforderungen in Halo Infinite anpassen, von Fehlern befreien und auch ein paar aus dem Spiel entfernen. Das alles soll dazu dienen, dass ihr in dem Shooter schneller voranschreitet. Weitere Änderungen seien auf jeden Fall geplant, so Junyszek. Das kommende Update sei nur der Anfang. Es hat aber auch einen Haken: Sobald es erscheint, wird euer Fortschritt bezüglich der Challenges zurückgesetzt. Als Entschädigung dafür gibt es für alle Spieler, die sich zwischen dem 23. und 30. November ins Spiel einloggen, die aktuelle "ultimative" Belohnung für den Abschluss der wöchentlichen Herausforderungen, das "Sigil Mark VII"-Visier, geschenkt.