Erscheint nicht während Saison 6 für Xbox und Switch
Geschrieben am 02.12.2021 um 15:00 Uhr.
Über die noch fehlenden Versionen von Fall Guys: Ultimate Knockout werden wir erst 2022 etwas hören.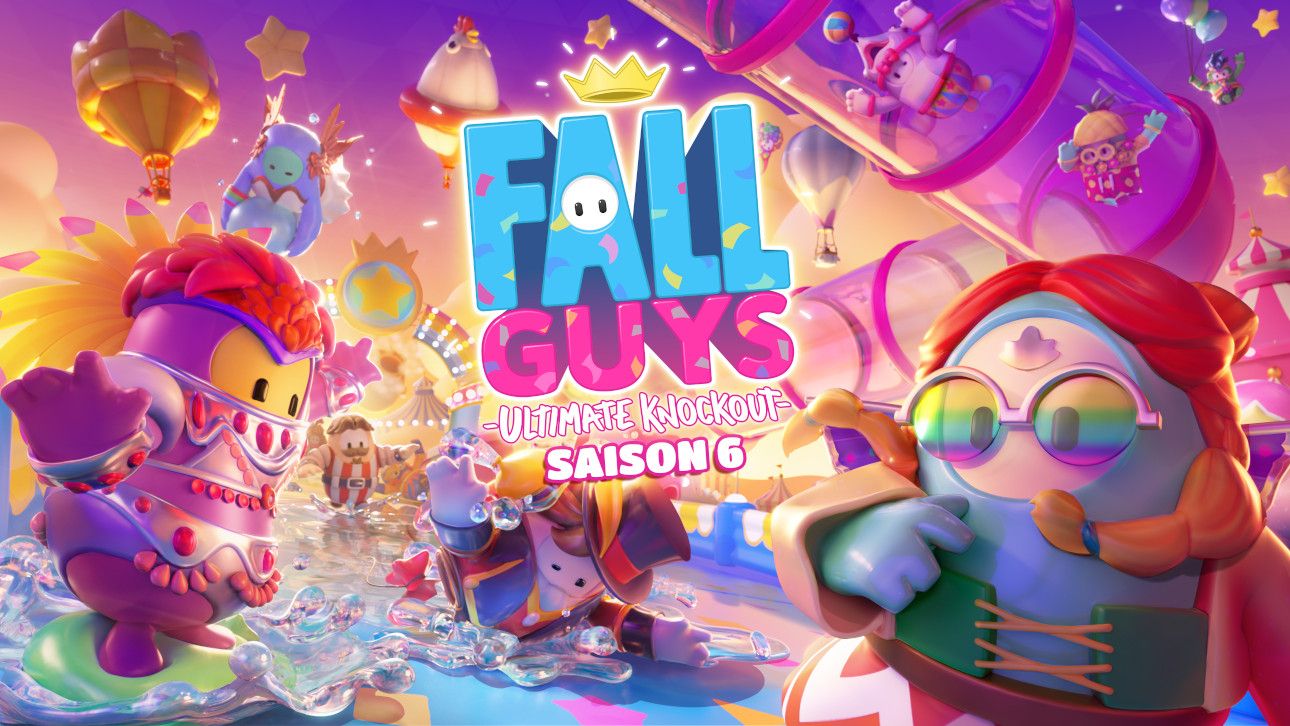 Die zwei großen Multiplayer-Darlings des Jahres 2020, Fall Guys: Ultimate Knockout und Among Us, haben etwas gemeinsam: Sie sind beide noch nicht auf allen gängigen Plattformen spielbar. Auf ersteres müssen derzeit noch alle Xbox-Jünger und Switch-Zocker verzichten, bei letzterem schauen Xbox- und PlayStation-Spieler in die Röhre. Der große Unterschied: Die "Among Us"-Versionen für die Microsoft- und Sony-Konsolen erscheinen am 14. Dezember. Die Xbox- und Switch-Fassungen von Fall Guys: Ultimate Knockout haben nach wie vor keinen Release-Termin und das hat Entwickler Mediatonic jüngst nur nochmal bekräftigt.
Auf Twitter ist das Team darauf eingegangen, dass einige Leute über einen Release für die Switch und die Xbox-Plattformen während Saison 6, die vor zwei Tagen gestartet ist, spekulieren. Diesem Gerücht haben die Londoner nun den Wind aus den Segeln genommen mit den Worten: "Unglücklicherweise ist das nicht wahr."
There's some speculation that we're launching on Xbox & Switch in Season 6

Unfortunately, that's not true 🥺

It's still one of our main priorities. Adding cross-progression today was the first step towards that!

Excited to share more in 2022!https://t.co/4ZldnGZvt0

— Sea of Beans (@FallGuysGame) November 30, 2021
Es sei nach wie vor eine der obersten Prioritäten von Mediatonic, Fall Guys: Ultimate Knockout auf die genannten Konsolen zu bringen, versichern die Entwickler. Mit dem Saison-6-Update haben sie für die Unterstützung von Cross-Progession gesorgt, sodass ihr nun auf jeder Plattform, auf der ihr zockt, unter anderem Zugriff auf dieselben Kostüme habt. Der Haken, den dieses Feature mitgebracht hat: Ein Epic-Games-Konto ist nun zwingend nötig, um Fall Guys: Ultimate Knockout überhaupt spielen zu können, unabhängig von der gewählten Plattform. Andererseits sei der systemübergreifende Fortschritt der erste Schritt in Richtung des Switch- und Xbox-Releases. Mehr Informationen dazu soll es im nächsten Jahr geben.