Update: Neuer Trailer und Infos zu "The Ancient Gods: Part Two"
Geschrieben von Nico Trendelkamp am 17.03.2021 um 17:06 Uhr.
Die Geschichte des Doom Slayers nähert sich dem Ende. Seite heute neue Details und einen Trailer zum zweiten "Doom Eternal"-DLC.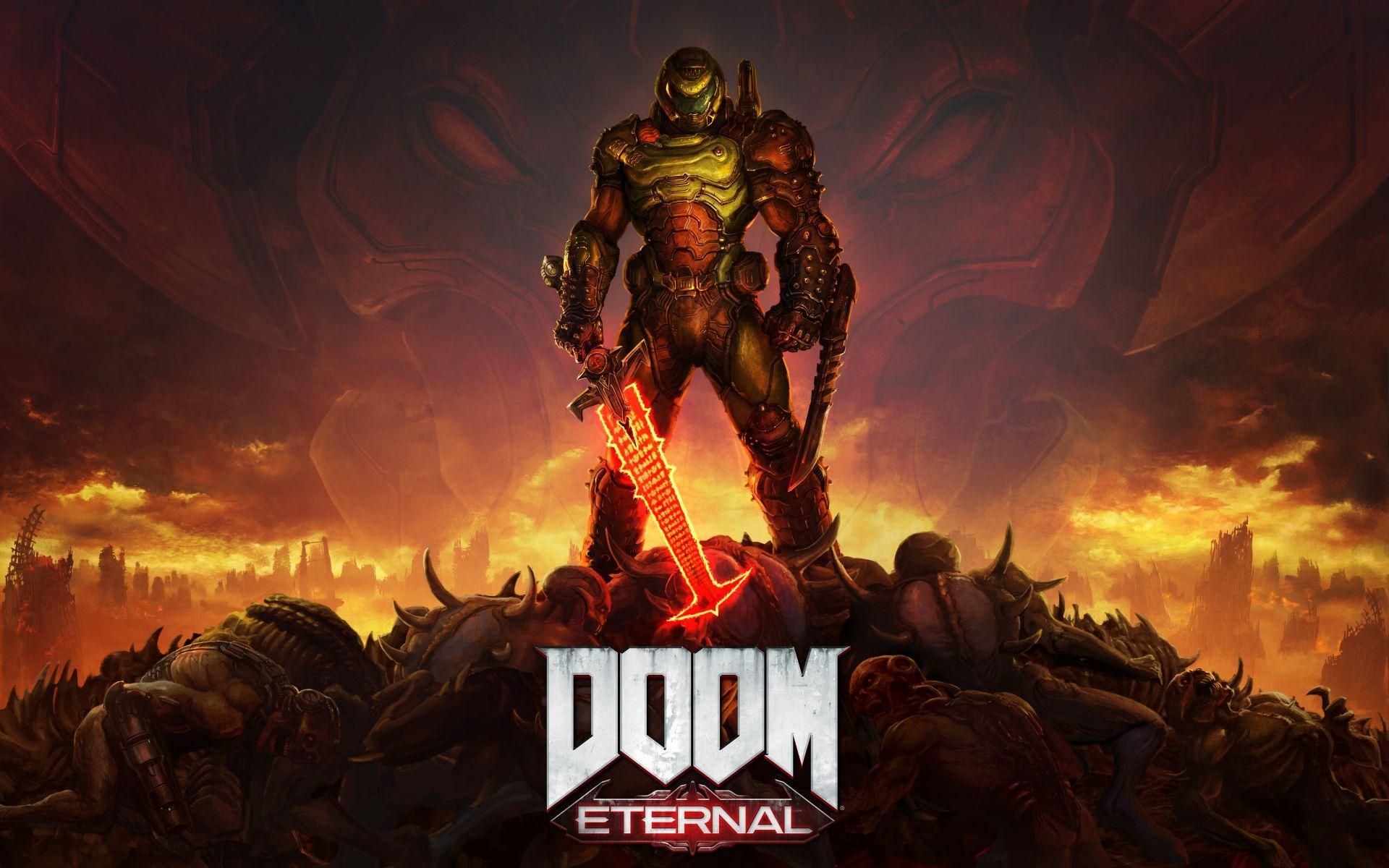 Update vom 17.03.2021:
Der brachiale Trailer zum 2. Teil des "The Ancient Gods"-DLCs für Doom Eternal ist da! Aber das Beste kommt erst noch. Schon morgen, am 18. März, könnt ihr euch das finale Spektakel für den PC, die Xbox One und die PlayStation 4 herunterladen.
In der Rolle des Doom Slayers versammelt ihr die letzten Wächterarmeen um euch, um den finalen Sturm auf die Hölle zu starten, das Schicksal des Universums zu bestimmen und den dunklen Fürsten ein für alle Mal auszuradieren. Aber das wird keine leichte Aufgabe. Zahlreiche neue Gegner wie der mächtige Armored Baron, der Stone Imp, giftige Cursed Prowlers und Screecher-Zombies stellen sich ihm in den Weg.
Die letzte Reise führt den wortkargen Helden von Ruinen einer alten Wächtersiedlung über den kosmischen Weltenspeer bis hin zu einer mysteriösen Stadt auf der Erde. Dort findet er ein Tor, das ihn schlussendlich zur Bastion des dunklen Fürsten führt.
Doom Eternal - The Ancient Gods Part 2:
Originalmeldung vom 15.03.2021:
Diese Woche gibt es so einige Neuigkeiten zu kommenden Spielen. Am Mittwoch werden die Entwickler von Techland neuen Informationen zu Dying Light 2 veröffentlichen und auch die Enthüllung des nächsten Teils der "Life is Strange"-Reihe findet dann statt. Nun gesellt sich ein weiterer Titel dazu: Doom Eternal. Entwickler id Software hat verkündet, am Mittwoch den Trailer zum zweiten Teil des "The Ancient Gods"-DLCs zu präsentieren. Einen kleinen Vorgeschmack erhaltet ihr mit einem gut 20-sekündigen Teaser schon heute.
Die Entwickler versprechen, dass die Saga um den Doom Slayer damit ihr vorläufiges Ende finden wird. Dann erfahren wir auch, ob der Kampf gegen die Ausgeburten der Hölle siegreich war oder ob die gesamte Galaxie dem Untergang geweiht ist. Die ersten bewegten Bilder mit Massen an Dämonen und einem kampflustigen Doom Slayer machen schon einmal Lust auf mehr. Vermutlich wird mit der Veröffentlichung des Trailers auch das dazugehörige Release-Datum bekannt gegeben.
Doom Eternal - The Ancient Gods Part 2 Trailer:
Spieler, die Doom Eternal nur auf der Nintendo Switch spielen, sollten sich allerdings keine allzu großen Hoffnungen machen. Es gibt weiterhin keine Details, wann überhaupt der erste Teil des DLCs für die Hybridkonsole erscheint. Bislang spricht id Software lediglich von einem "späteren Zeitpunkt".
Quelle: id Software