Diablo 4: Mehrere Erweiterungen geplant
Geschrieben am 06.11.2019 um 14:14 Uhr.
Diablo 3 hat nur ein großes Add-on und einen Klassen-DLC erhalten. Für Diablo 4 plane Blizzard deutlich mehr.
Diablo 4 erscheint nicht "bald", nicht mal "Blizzard-bald". Das hat der Entwickler bei der Ankündigung auf der BlizzCon gesagt. Bis ihr als Barbar, Zauberin, Druide oder eine der zwei weiteren, bislang unbekannten Klassen Monster schnetzeln, looten und leveln könnt, werden also vermutlich noch Jahre vergehen. Trotzdem denkt Blizzard schon über die Zeit nach dem Release nach – wie man das heutzutage in der Videospielbranche nun mal so macht.
Game Informer hatte die Möglichkeit, auf der BlizzCon mit Allen Adham, einem der Gründer des Unternehmens, zu sprechen. Die Kollegen fragten ihn, ob man jemals darüber nachgedacht habe, aus Diablo ein Servicegame à la World of Warcraft zu machen, das regelmäßig größere Erweiterungen erhält. Daraufhin antwortete Adham, dass die Ambitionen bei Diablo 4 sehr groß seien. "Unsere Hoffnung ist, dass wir, wenn wir mit Diablo 4 fertig sind, das Team nehmen können, um Erweiterungen in einem schnelleren Rhythmus zu produzieren, als wir es jemals in der Vergangenheit getan haben."
Diablo 3 hat bekanntlich nach dem Release nicht sonderlich viele weitere Inhalte erhalten. Es gab ein paar größere Updates, die sehr gute Erweiterung "Reaper of Souls" und den Totenbeschwörer-DLC. Ein zweites Add-on sei zwar mal in Entwicklung gewesen, aber dann eingestellt worden. Und seit der Einführung des Nekromanten, die bereits zwei Jahre zurückliegt, gab es abgesehen von den Seasons so gut wie nichts Neues mehr für Diablo 3.

Die Fans hoffen nun, dass Blizzard es bei Teil 4 anders handhaben wird. Allan Adham sei sich darüber im Klaren: "Wir wissen, dass unsere Spieler mehr Inhalte in einer höheren Rate haben wollen. Wir wollen mehr Content in schnellerem Tempo liefern. […] Ich denke, ihr werdet mehr davon in Diablo 4 sehen als in der Vergangenheit."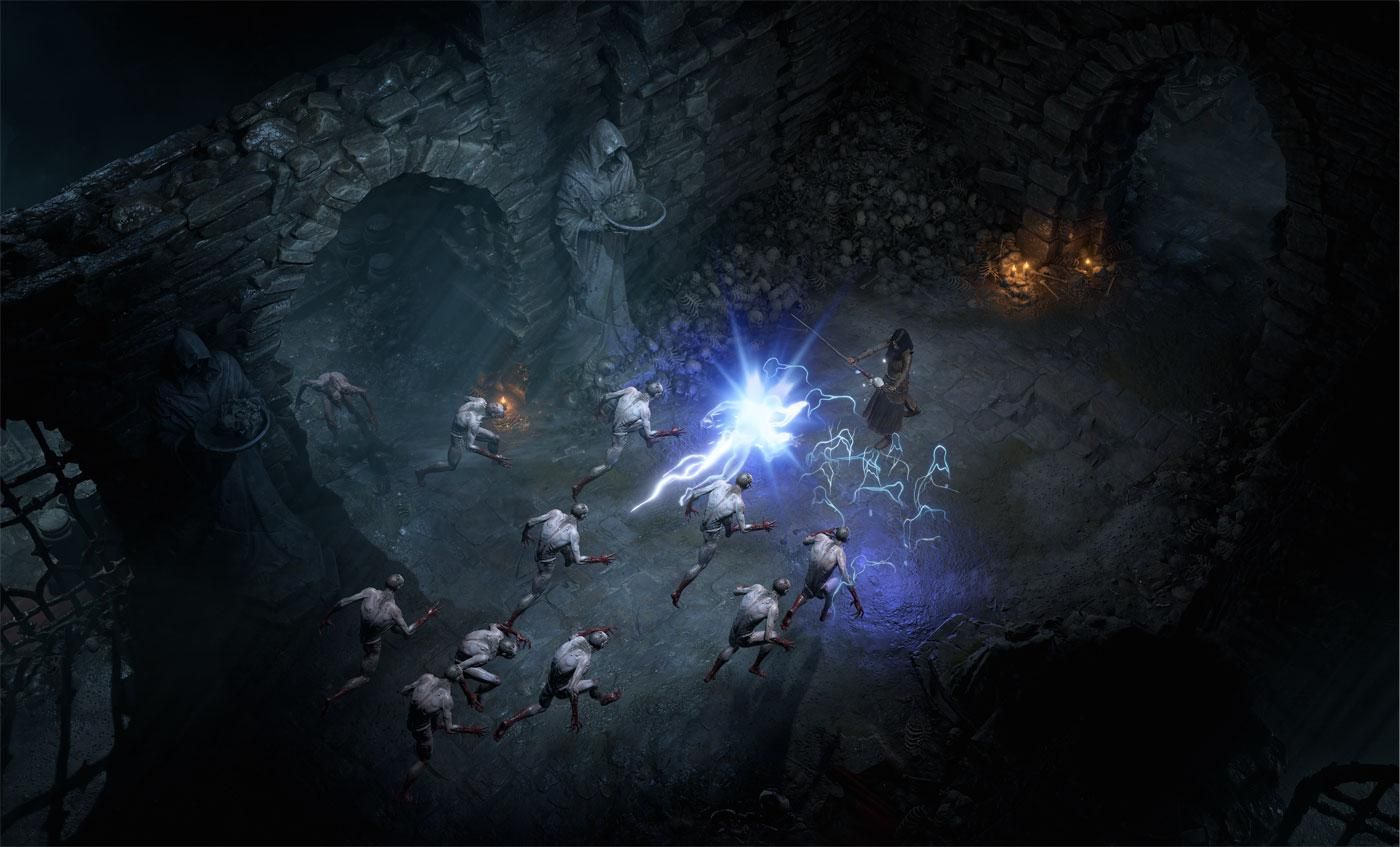 Hoffentlich wird Diablo 4 zum Release ein umfangreiches Spiel sein und dann nachträglich viele gute Erweiterungen erhalten, seien es nun kostenlose oder -pflichtige.
Auf die Nachfrage, ob es ein Hauptspiel geben werde, auf das große Add-ons und kleinere DLCs folgen, antwortete Adham: "Wir haben ein Basisspiel, wie ihr es gewohnt seid, mit Erweiterung, wie ihr es kennt, hoffentlich in einem schnelleren Rhythmus. Darüber hinaus haben wir einige Ideen, aber nichts Konkretes dazu zu sagen." 

So vage Adham hier bleibt (was angesichts der frühen Entwicklungsphase von Diablo 4 nicht verwundert), was er sagt, klingt schon mal ganz gut. Da Blizzard den vierten Teil als reines Online-Spiel konzipiert hat, liegt das Servicegame-Modell sowieso nahe. Uns würde es überraschen, wenn das Entwicklerteam nach dem Release lange Zeit keine Inhalte nachreichen sollte – sofern nicht alles in der Entwicklung schiefläuft wie bei manch anderem Servicegame der jüngeren Vergangenheit (*hust* Anthem *hust*). Aber wenn wir Vertrauen in einen Entwickler haben, dann doch wohl in Blizzard, oder?
Quelle: Game Informer