Quantic Dream bringt Detroit: Become Human und Co in den Epic Games Stores
Geschrieben am 21.03.2019 um 11:22 Uhr.
Der Epic Games Store kriegt mehr Exklusivspiele, darunter die frisch angekündigte PC-Version von Detroit: Become Human.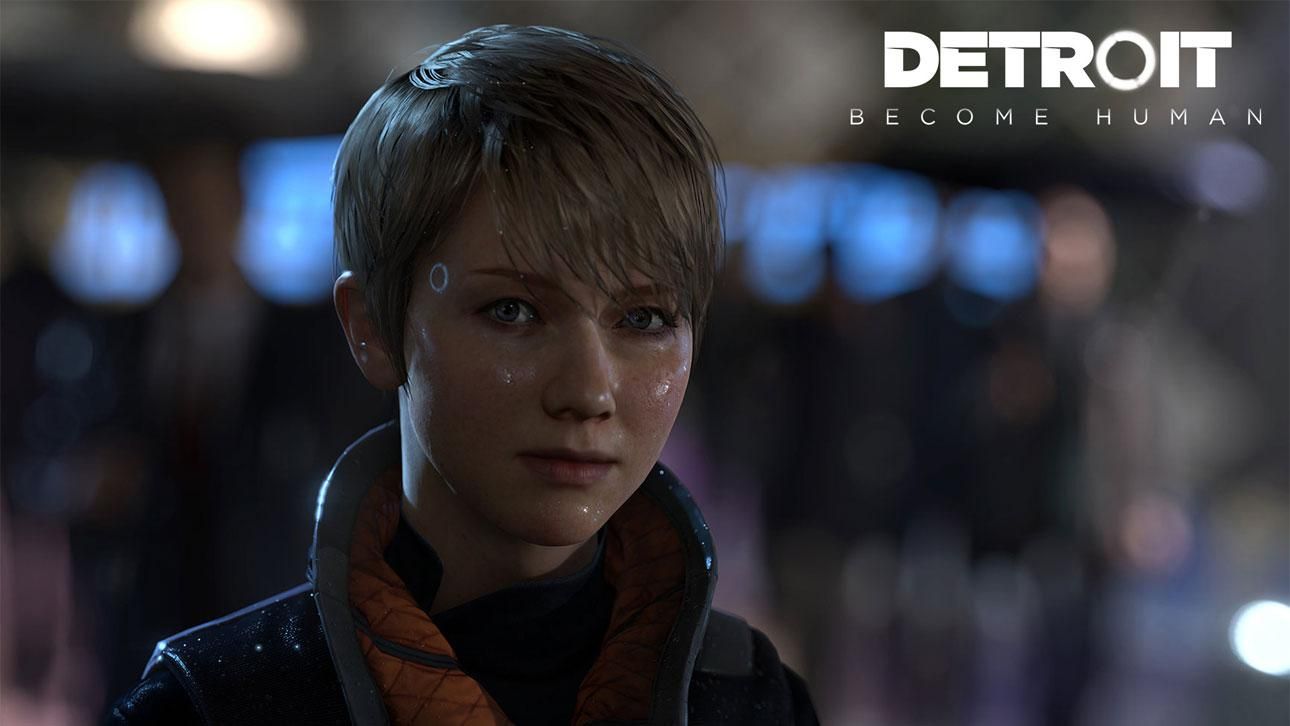 Im Zuge der Game Developers Conference in San Francisco hat Epic Games neue Exklusiv-Deals für seinen eigenen Store bekannt gegeben – und was für welche! Die Liste umfasst viele namhafte Titel, die vorerst oder gar niemals auf Steam erscheinen werden. Bereits im Vorverkauf verfügbar ist das Adventure The Sinking City, auf das Fans des literarischen Werks von H.P. Lovecraft große Hoffnung setzen. Das wurde erst kürzlich von diesen Monat auf den 27. Juni verschoben. An jenem Tag wird nun eben die PC-Version nur im Epic Games Store erhältlich sein. Auf Steam erscheint es erst 2020.
Viel interessanter ist aber die Liste der Spiele, für die es noch keine festen Termine gibt. Mit dabei sind die Titel vom französischen Entwicklerstudio Quantic Dream. Und damit sind natürlich nicht deren alte Schinken Fahrenheit und The Nomad Soul gemeint, sondern Heavy Rain, Beyond: Two Souls und Detroit: Become Human. Bislang waren diese Spiele Sony-exklusiv, also nur auf PS3 beziehungsweise PS4 spielbar. Quantic Dream hat Anfang des Jahres bekannt gegeben, künftig keine Spiele mehr für den japanischen Konzern zu entwickeln (stattdessen hat man ein Investment von NetEase in der Tasche). Dass das nun darin mündet, dass alle drei genannten Spiele in diesem Jahr auf dem PC erscheinen, hätten wir aber nicht gedacht.
Neben den Quantic-Dream-Titeln hat Epic Games Control als Exklusivspiel für seinen Online-Shop angekündigt. Das ist das neue Actionspiel von Entwickler Remedy Entertainment (Max Payne, Alan Wake), das diesen Sommer auf den Markt kommen soll. Des Weiteren werden Ancestors: The Humankind Odyssey, das neue Spiel von "Assassin's Creed"-Schöpfer Patrice Désilets, und Obsidians nächstes Rollenspiel The Outer Worlds erst mal nicht auf Steam, sondern im Epic Games Store erscheinen. 

Jetzt gibt es bestimmt wieder Leute, die sich darüber aufregen, dass jene Titel exklusiv bei Epic Games erscheinen werden, wie es schon beim Ego-Shooter Metro Exodus der Fall gewesen ist. In dem Fall gab es einen großen Shitstorm, der sich jedoch nicht merklich auf die Verkaufszahlen ausgewirkt hat. Wie PC Gamer berichtet, seien die Verkaufszahlen von der PC-Version des dritten Metro-Teils laut Epic zweieinhalbmal so hoch wie die von Metro: Last Light auf Steam. Allerdings gilt es zu bedenken, dass der Vorgänger von Exodus 2013 erschienen ist und damals das Publikum eben kleiner war als heute.
Quelle: Epic Games / PC Gamer