Events und Sale zum Ende des Zweiten Weltkriegs
Geschrieben von Nico Trendelkamp am 26.08.2020 um 10:29 Uhr.
Bald jährt sich zum 75. Mal das Ende des Zweiten Weltkriegs und das wird ein Thema in Call of War.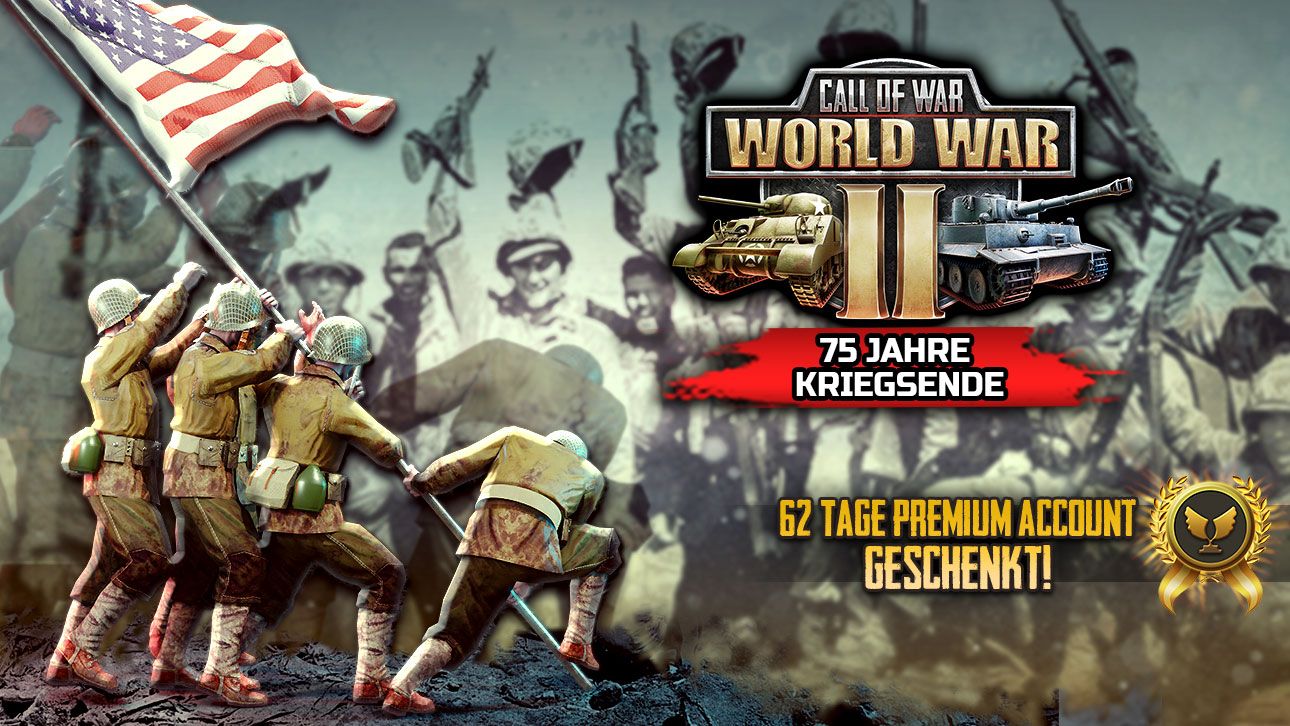 Anfang September 1945 endete der Zweite Weltkrieg offiziell, nachdem bereits im Mai des gleichen Jahres Deutschland bedingungslos vor den Alliierten kapituliert hat. Dieses geschichtsträchtige Ereignis wird demnächst im Browsergame Call of War aufgegriffen und mit verschiedenen Ingame-Aktionen beworben.
Zum einen startet am 2. September ein Speed-Event, bei dem alles in zehnfacher Geschwindigkeit als sonst abläuft. Wenn ihr dabei mitmachen möchtet, müsst ihr auf jeden Fall schnell reagieren und solltet keine strategische Schnarchnase sein. Sonst werdet ihr womöglich von gegnerischen Streitkräften schnell überrollt. Außerdem startet zu diesem Zeitpunkt eine große Sales-Aktion, bei der ihr allerlei Rabatte abgreifen könnt. Genauere Informationen folgen noch.
Doch das ist nicht alles. Wer sich derzeit über den grünen Button bei uns für das Spiel registriert, bekommt zwei Monate einen Premium-Account spendiert und kann dann beim Speed-Event voll durchstarten.
Quelle: Bytro Labs