Call of Duty – Warzone: Neue Map "Caldera" enthüllt
Geschrieben am 29.10.2021 um 13:42 Uhr.
Im Dezember ändert sich so einiges in Call of Duty: Warzone, auch der Name des kostenlosen Battle-Royale-Shooters.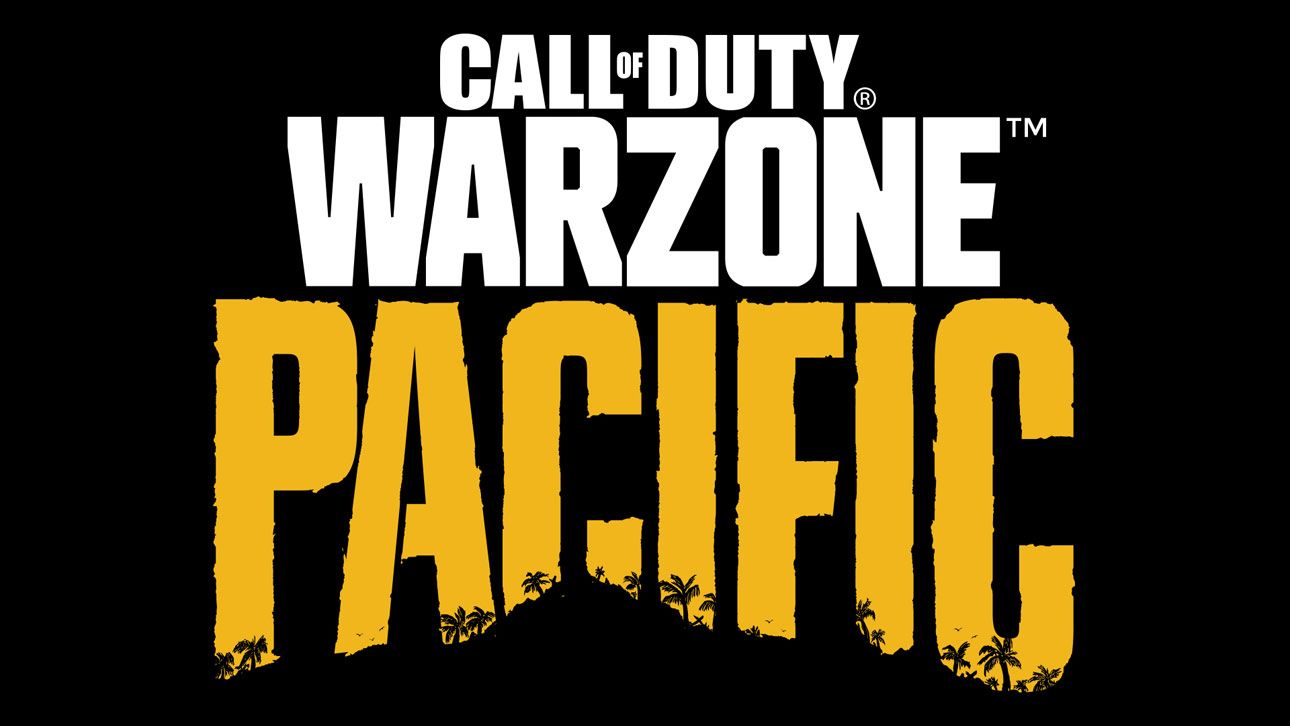 Dass Call of Duty: Warzone dieses Jahr eine neue Map erhält, die zu Call of Duty: Vanguard passt, wissen wir schon seit einiger Zeit. Doch bislang hatten sich die Verantwortlichen mit Details zurückgehalten. Nun hat Activision die Infokeule geschwungen und die Karte "Caldera" sowie überhaupt alle Pläne für den Dezember und die Zeit bis dahin enthüllt.
Gehen wir das mal chronologisch durch: Call of Duty: Vanguard erscheint kommenden Freitag. In Warzone wird sich dann erst mal noch nichts ändern. Am 18. November startet ein Event namens "Operation: Flashback". Das bietet einen Modus, der diverse Überraschungen bereithalten und auf die Historie von "Verdansk" zurückblicken soll. Ihr könnt euch dabei ein besonderes Emblem und eine Visitenkarte freischalten. Ersteres bekommt ihr automatisch, wenn ihr bloß eine Partie spielt, letzteres, wenn ihr einen Sieg erringt.
Am 24. November geht es mit "Secrets of the Pacific" weiter. Indem ihr Herausforderungen in Call of Duty: Warzone und Vanguard meistert, schaltet ihr besondere Belohnungen frei. Ein Beispiel für eine solche Aufgabe ist etwa, dass ihr auf "Verdansk" ein Artefakt aus der Zeit des Pazifikkonflikts finden und schützen müsst. Am 30. November wird das Ende von "Verdansk" eingeläutet. Hierzu gibt es noch keine Details, aber die Macher versprechen ein "spektakuläres und würdiges Ende eurer Zeit in Verdansk." Ob ihr euch dabei für immer von der Karte verabschieden müsst, lässt man offen. Vorerst wird die Map jedenfalls nicht mehr in Call of Duty: Warzone spielbar sein.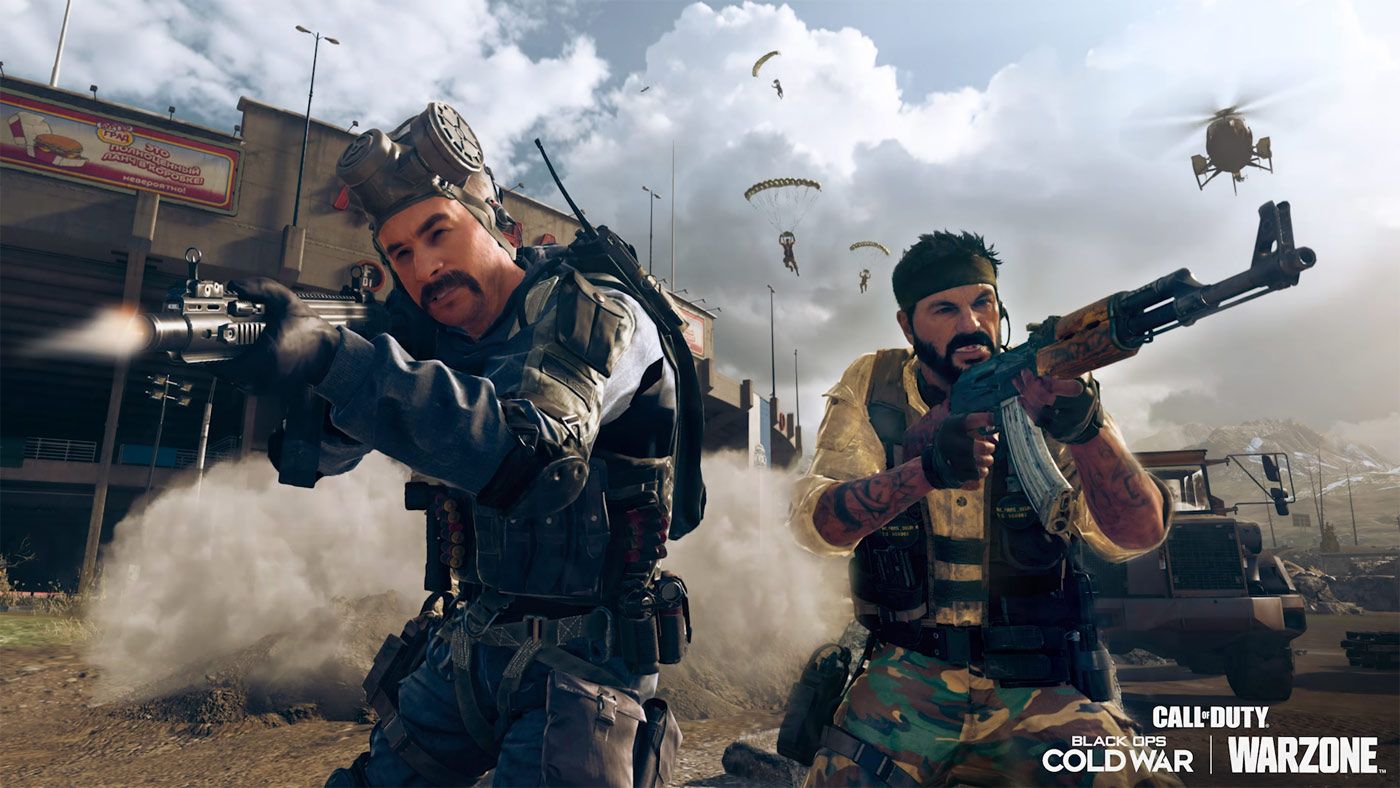 Verabschiedet euch schon mal von "Verdansk".
Das Spiel wird mit dem Start der ersten Saison von Call of Duty: Vanguard am 2. Dezember umbenannt in Call of Duty: Warzone Pacific. Die neue Karte "Caldera" lässt euch auf einer Insel im Pazifischen Ozean kämpfen. Ihr Name kommt nicht von ungefähr: Neben Sandstrand, Palmen und Ruinen gibt es dort auch einen Vulkan und als Caldera bezeichnet man eben eine kesselförmige Struktur vulkanischen Ursprungs.

Nicht nur der Schauplatz und der Name ändern sich, es gibt auch jede Menge neue Waffen sowie Vehikel und Playlists. In "Vanguard Royale" kämpft ihr auf "Caldera" mit Ausrüstung aus der Zeit des Zweiten Weltkriegs. Dazu gehören nicht nur die typischen Schusswaffen aus dieser Ära, sondern auch Kampfflugzeuge. Jawohl, ab Dezember könnt ihr euch in Call of Duty: Warzone, pardon, Warzone Pacific richtige Dogfights liefern. Vanguard-Spieler erhalten übrigens für 24 Stunden exklusiven Zugriff auf die neue Map. Alle anderen dürfen sie erst ab dem 3. Dezember erkunden.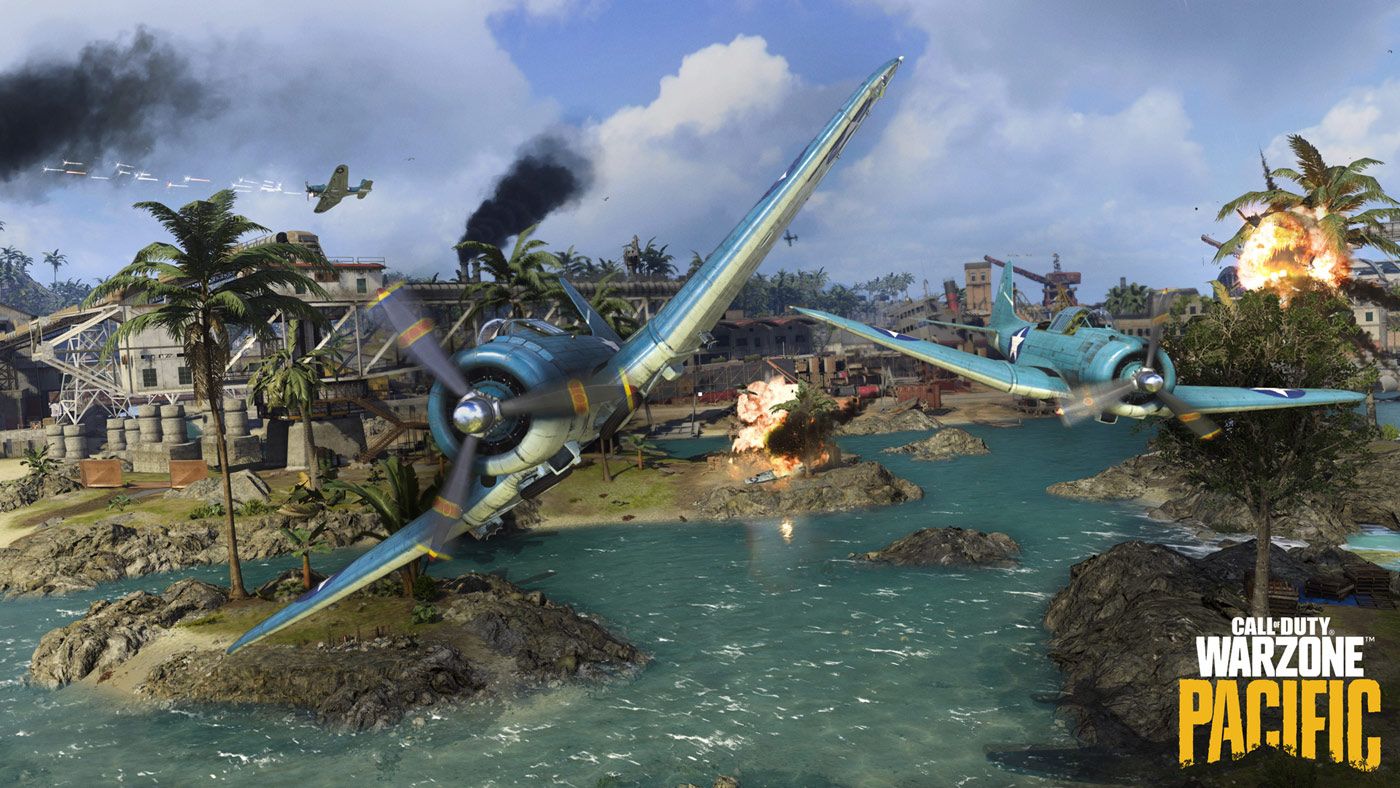 Statt Hubschraubern gibt es in Warzone Pacific schnelle Flugzeuge.
Im Verlauf der ersten Saison soll dann auch der "Vanguard Beutegeld"-Modus ins Spiel kommen. In dem sowie in "Vanguard Royale" kommen nur Waffen aus Call of Duty: Vanguard zum Einsatz. Nun fragt ihr euch vielleicht, was denn mit all den Argumentationsverstärkern aus Modern Warfare und Black Ops – Cold War ist. Die gute Nachricht: Die verschwinden nicht aus dem Battle-Royale-Spiel. In den normalen "Battle Royale"- und "Beutegeld"-Playlists sind sämtliche Waffen verfügbar. Und nicht nur das: "Rebirth Island", die deutlich kleinere Alternative zu "Verdansk", bleibt im Spiel. Ebenso werden in den normalen Modi auch immer noch die altbekannten Fahrzeuge wie die Trucks und Hubschrauber nutzbar sein.