Saison 1 startet erst im neuen Jahr
Geschrieben am 11.11.2021 um 13:39 Uhr.
Zum Release von Battlefield 2042 hat DICE grob verraten, welche Inhalte die erste Saison mit sich bringen wird.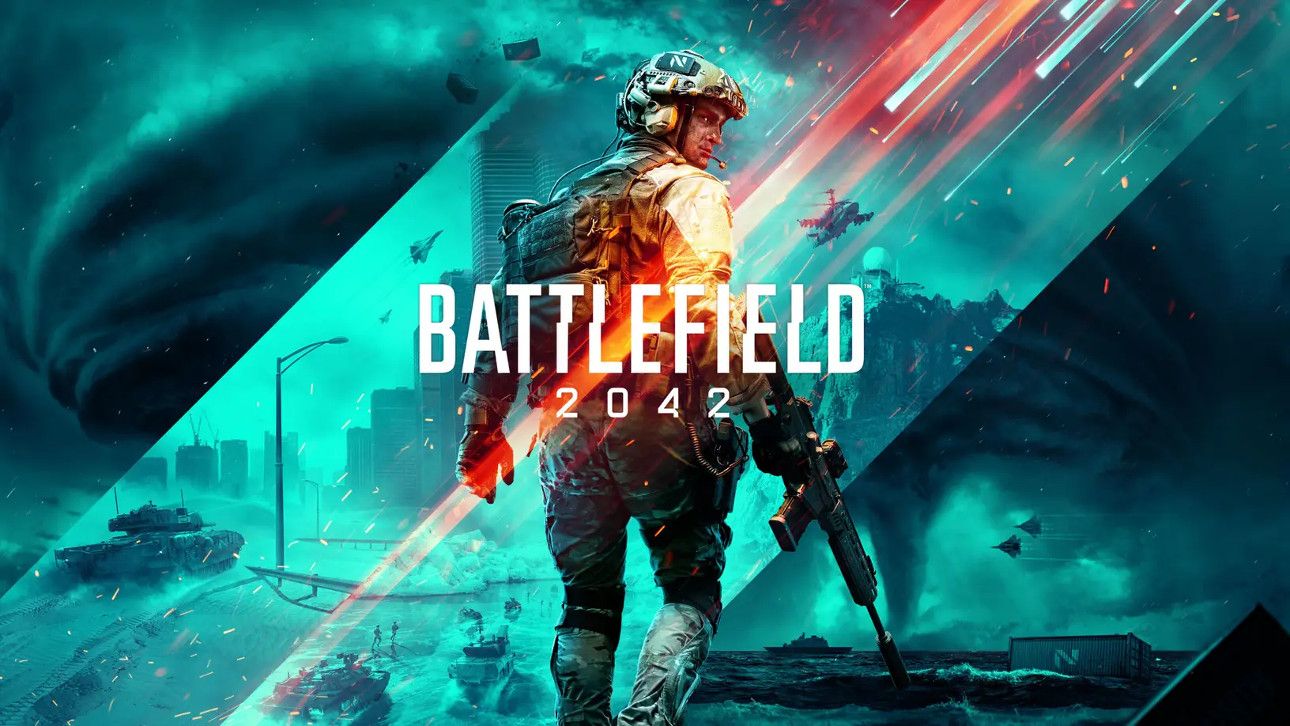 Bei Battlefield 2042 setzt DICE zum ersten Mal auf das klassische Servicegame-Modell, das andere Multiplayer-Spiele wie Call of Duty und Fortnite schon seit einiger Zeit nutzen. Es wird also mehrere Saisons geben, jede kommt mit einem neuen Battle Pass und kostenlosen Inhaltserweiterungen daher. Die Hoffnung der Community ist, dass die Schweden diesmal einen besseren Job machen, was den Content-Nachschub anbelangt, als bei Battlefield 5. Nun gibt es jedoch schon mal die erste schlechte Nachricht: Saison 1 wird nicht vor 2022 starten.
In einem Beitrag auf der offiziellen Webseite, der nochmal zusammenfasst, was Battlefield 2042 bietet, gehen die Entwickler auf den Live-Service ein, der das Spiel für lange Zeit am Leben halten soll. Dort heißt es, dass euch mit Saison 1 ein neuer Spezialist, Battle Pass und frische Inhalte für "Battlefield Portal" erwarten – "und vielleicht gibt es sogar einige neue Dinge zu entdecken, denn die Story von Battlefield 2042 ist noch lange nicht auserzählt." Worauf diese Worte anspielen sollen? Keine Ahnung! Die Spieler würden sich sicherlich neue Maps wünschen, wo es doch zum Start gerade mal sieben Stück für "All Out Warfare", also das klassische Battlefield-Erlebnis, gibt. Wollen wir mal nicht hoffen, dass DICE im neuen Jahr nicht doch noch irgendwelche halbgaren Story-Inhalte veröffentlicht, statt den Multiplayer weiter auszubauen.
Dass die erste Saison nicht mehr dieses Jahr beginnt, wie es beim Konkurrenten Call of Duty: Vanguard der Fall ist, geht daraus hervor, dass DICE nähere Einzelheiten zu den Neuerungen erst Anfang 2022 verraten wolle. Immerhin: Für November und Dezember sind zwar keine permanenten Neuerungen geplant, aber es soll wöchentliche Missionen sowie zeitlich begrenzte Modi geben. Ausgewählte Spielvarianten, die Spieler in "Battlefield Portal" erstellt haben, sollen zudem als Ersteller-Spotlights in den Mittelpunkt gerückt werden.