"Hazard Zone" angeblich ähnlich zu Escape from Tarkov
Geschrieben am 17.08.2021 um 14:17 Uhr.
Einem Dataminer zufolge sei "Hazard Zone" in Battlefield 2042 ein Modus mit permanenter Ausrüstung und KI-Gegnern.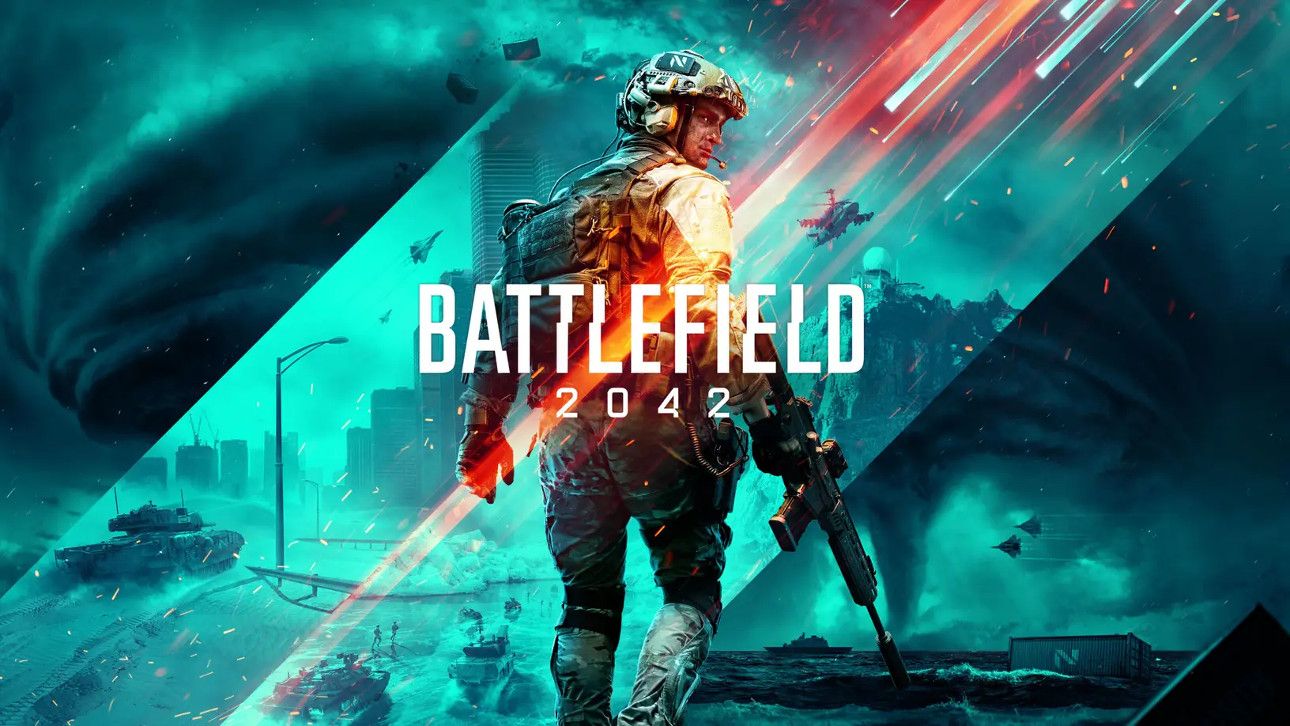 Zwei Modi oder besser gesagt Bereiche von Battlefield 2042 kennen wir bereits: "All Out Warfare", also das ganz normale Battlefield-Erlebnis, und "Battlefield Portal", in dem ihr eure eigenen Spielmodi erstellt und Soldaten sowie Fahrzeuge aus mehreren Ären aufeinanderprallen. DICE und Electronic Arts haben aber schon längst eine dritte Säule angekündigt, auf der der Ego-Shooter stehen soll: "Hazard Zone". Der Name wurde sogar eher erwähnt als "Battlefield Portal", aber bis heute haben die Macher nichts dazu verraten, was für eine Art Modus es sein soll. Es steht bislang nur fest: Eine Battle-Royale-Variante ist es nicht.
Glauben wir dem nicht unbekannten Battlefield-Dataminer temporyal, der auf Twitter immerhin über 13.500 Follower hat, ist "Hazard Zone" ein Mix aus Escape from Tarkov und Hunt: Showdown. Laut ihm werdet ihr mit einem kleinen Little-Bird-Hubschrauber auf einer Karte abgesetzt und müsst dann Informationen bergen, unter anderem aus abgestürzten Satelliten.  Es soll diverse "Points of Interest" wie Munitionsstationen sowie KI-Soldaten geben, die teilweise sogar mit Fahrzeugen durch die Gegend patrouillieren. Die können angeblich Verstärkung anfordern, woraufhin weitere Computergegner per Fallschirm abspringen. Auch von Bossen ist die Rede.
You might encounter AI soldiers like a patrol using a Jaguar EBRC or HDT Storm in #Battlefield Hazard Zone.

According to some data, they can get reinforcements and parachute (solo or squads) into the map. AI "bosses" will probably serve as additional objectives & grant rewards. pic.twitter.com/5nLVB4nG6l

— temporyal (@temporyal) August 13, 2021
a
Ausrüstung sei in "Hazard Zone" in Battlefield 2042 permanent. Das bedeutet, ihr erspielt euch etwa eine Waffe und habt dann dieses eine Exemplar jener Knarre. Geht ihr damit in eine Partie, sterbt und verliert sie dadurch, ist sie weg, eben genau wie in Escape from Tarkov und Hunt: Showdown. Es soll aber eine Option geben, eure Ausrüstung für In-Game-Währung zu versichern.

Um eine "Hazard Zone" zu verlassen, müsst ihr eine Extraktionszone, also einen Landeplatz für Helikopter, erobern und dann die Evakuierung anfordern. Ihr könnt den Hubschrauber dabei auch verpassen. Eigene Maps werde es in diesem Modus von Battlefield 2042 laut temporyal wohl nicht geben. Ein Bild bestätige die Karte "Orbital" als Schauplatz, weitere Umgebungen könne der Dataminer ohne weitere Daten nicht bestätigen. Außerdem komme in "Hazard Zone" wohl eine eigene Währung zum Einsatz, von der ihr vermutlich Waffen, Gadgets und Perks kauft. Diesbezüglich gibt es eine Liste mit "taktischen Upgrades", die unter anderem eine Erhöhung der Munitionskapazität und schnellere Heilung umfasst.
Hazard Zone seems to be indeed a mix between Escape from Tarkov & Hunt Showdown.

The 🚀 "Orbital" map in #Battlefield 2042 has built-in support for this game mode. Other known locations can't be verified without additional data. No sign of a Hazard Zone exclusive map available. pic.twitter.com/C1imZe2Hdi

— temporyal (@temporyal) August 13, 2021
Noch haben EA und DICE nichts von alldem bestätigt. Es würde uns aber nicht überraschen, wenn wir im Zuge der gamescom, die morgen in einer Woche startet, endlich konkrete Infos zu "Hazard Zone" erhalten. Immerhin erfolgt der Release von Battlefield 2042 ja gerade mal zwei Monate später, genauer gesagt am 22. Oktober. Im September wird es eine Open Beta geben.