ARK - Survival Evolved: "Game of Thrones"-Studio produziert Live-Action-Serie
Geschrieben am 01.09.2017 um 11:29 Uhr.
Die Macher der CGI-Effekte in "Game of Thrones" haben einen ersten Live-Action-Clip zu ARK: Survival Evolved produziert.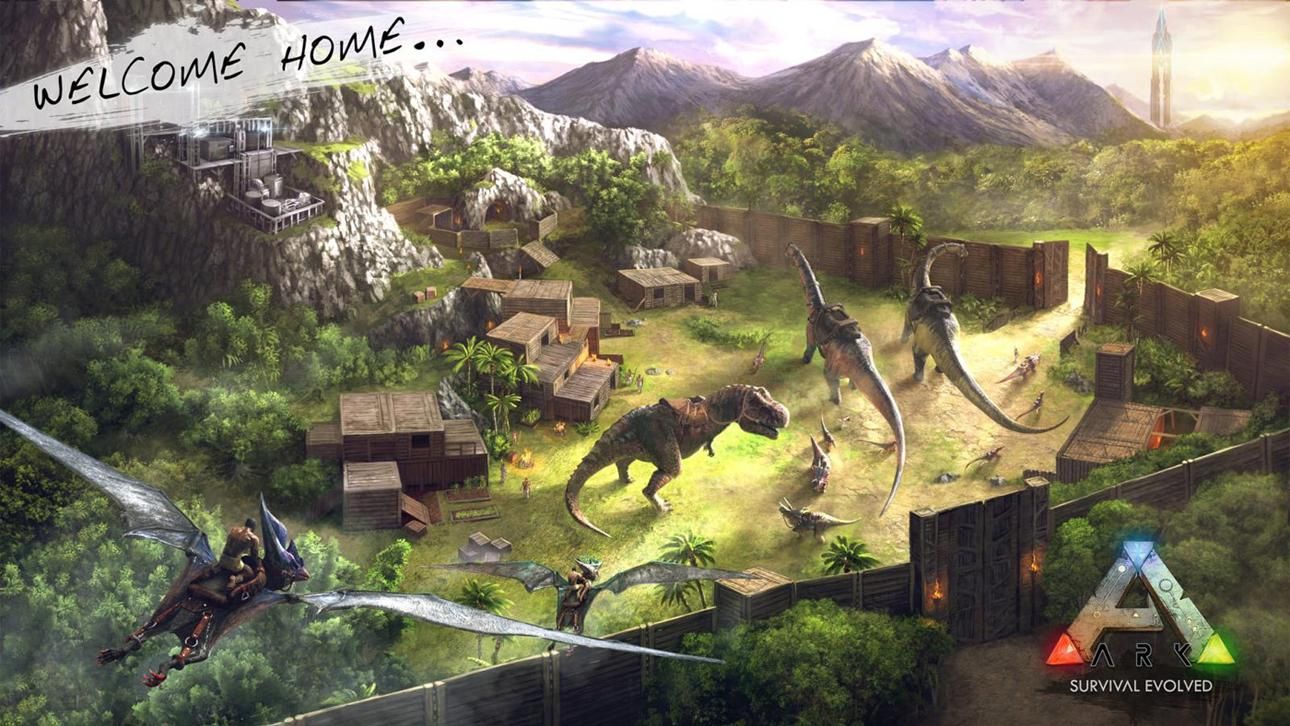 Das Survival-Spiel ARK: Survival Evolved ist seit dem 29. August offiziell auf dem Markt und damit raus aus der Early-Access-Phase, die länger gedauert hat, als es Studio Wildcard geplant hatte. Um das zu feiern und natürlich auch Werbung für den Titel zu machen, wurde auf dem offiziellen YouTube-Kanal ein kurzer Live-Action-Trailer veröffentlicht – ein sehr kurzer, denn das Video ist gerade mal 16 Sekunden lang.

Nun sind Live-Action-Trailer heutzutage keine Besonderheit bei großen Produktionen, doch in diesem Fall verdient es nochmal ein wenig Extra-Aufmerksamkeit. Der Clip stammt nämlich von Pixomondo. Das Studio mit Hauptsitz in Frankfurt am Main ist auf visuelle Effekte spezialisiert und hat sich vor allem mit der Beteiligung an der HBO-Erfolgsserie "Game of Thrones" international einen Namen gemacht. Aber auch für die CGI-Effekte in drei der "Fast & Furious"-Filme und Martin Scorseses "Hugo Cabret" zeichnet das Unternehmen verantwortlich.
Studio Wildcard hat sich also an ein erfahrenes Team gewandt, um diesen Trailer zum Release von ARK: Survival Evolvved produzieren zu lassen. Und nicht nur das: In der Beschreibung des Videos auf YouTube heißt es, dass in der "nahen Zukunft" weitere solcher Clips veröffentlicht werden sollen. Das deutet auf eine kleine Live-Action-Serie hin, die uns da bald auf YouTube erwartet. Bei dem gezeigten Material freuen wir uns jedenfalls auf mehr. Klar, der Raptor, der in dem Video zu sehen ist, mag nicht so eine gute Figur wie die CGI-Dinos in "Jurassic World" machen, aber für einen Teaser-Trailer, für den wohl kein Hollywood-Budget zur Verfügung stand, kann sich das doch sehen lassen. Zudem fängt der Clip in seiner kurzen Laufzeit sehr schön ein, was in ARK: Survival Evolved das zentrale Thema ist: das Überleben in einer gefährlichen Welt. Und das ist nicht einfach, wenn es überall gefräßige Saurier gibt.
Quelle: Studio Wildcard