Deutscher Entwicklerpreis 2019: Anno 1800 räumt vierfach ab
Geschrieben am 12.12.2019 um 14:49 Uhr.
Anno 1800 hat den Deutschen Entwicklerpreis 2019 dominiert und ist zum besten deutschen Spiel gekürt worden.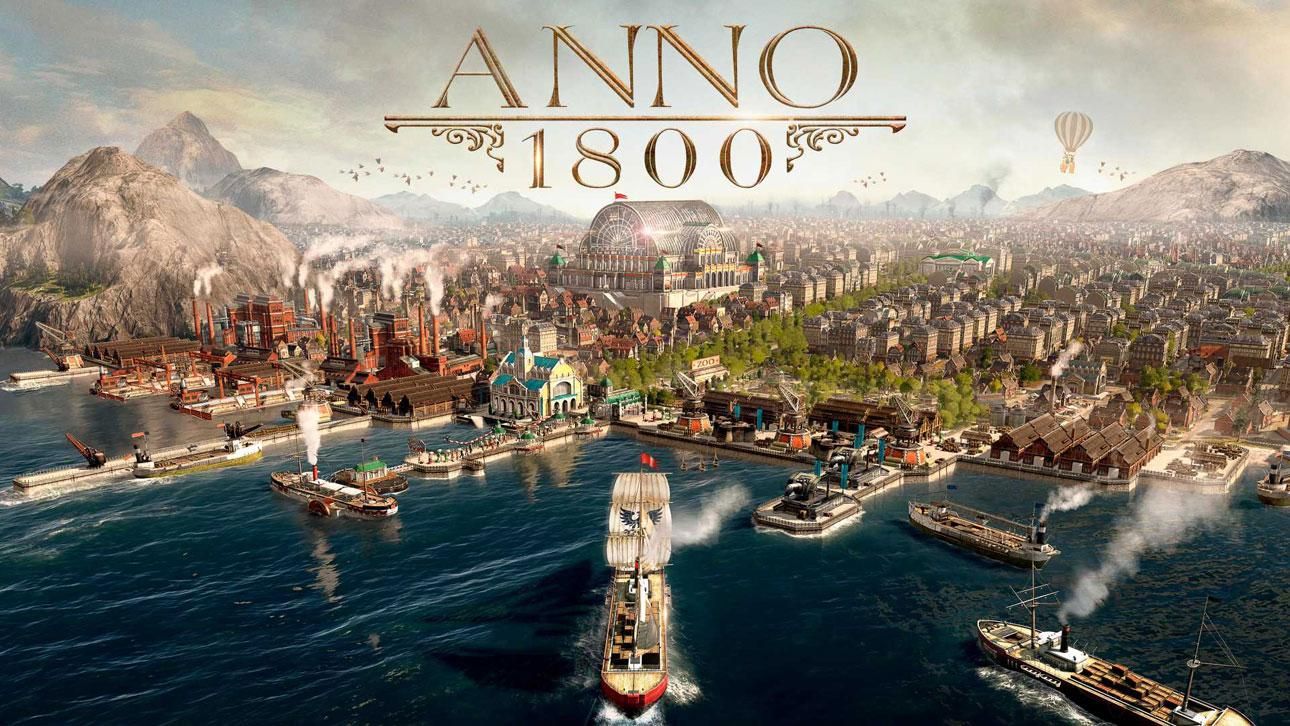 Gestern ist in Köln der Deutsche Entwicklerpreis verliehen worden (nicht zu verwechseln mit dem Deutschen Computerspielpreis, der vom Staat mitgetragen wird). Den gibt es seit 2004 und er wird jährlich von der Aruba Events GmbH, einem Tochterunternehmen des Verlags Computec Media (PC Games unter anderem), veranstaltet.
Der Gewinner des Abends ist gestern Anno 1800 gewesen. Das Aufbauspiel von Publisher Ubisoft und Entwickler Blue Byte hat sich in vier Kategorien gegen die Konkurrenz durchgesetzt. Nicht nur, dass es zum "Besten Deutschen Spiel" gekürt worden ist, es hat auch die Preise für das beste Game Design, die beste Grafik und den besten Sound gewonnen – verständlich, zeigt es sich in allen drei Kategorien von seiner besten Seite. Anno 1800 ist ein fantastisches Strategiespiel und hat die Auszeichnungen auf jeden Fall verdient. Mehr zum Spiel lest ihr in unserem Test.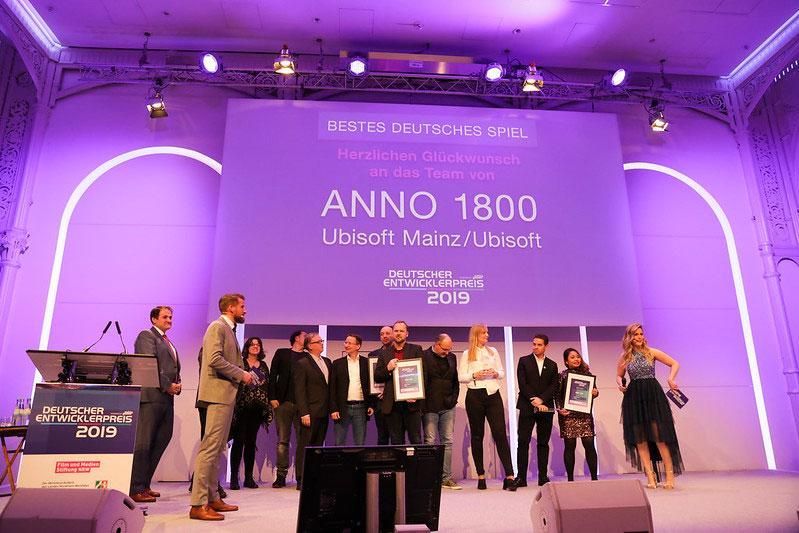 Anno 1800 war der Favorit auf den Preis für das beste deutsche Spiel und hat sich gegen Lonely Mountains: Downhill, The Surge 2, Tropico 6 und Trüberbrook durchgesetzt (Copyright: EDITORIAL247.COM)
Freuen durften sich gestern aber nicht nur Ubisoft und Blue Byte. Zum Beispiel nahmen zwei Berliner Studios jeweils einen Preis entgegen. Yager Development, das Team hinter Spec Ops: The Line und dem aktuell im Early Access befindlichen Multiplayer-Shooter The Cycle (kostenlos über den Epic Games Launcher spielbar), ist als bestes Studio ausgezeichnet worden. Megagon Industries wiederum hat sich mit Lonely Mountains: Downhill unter allen Nominierten für das beste Indie-Spiel durchsetzen können. 
Alle Gewinner:
Bestes Deutsches Spiel: Anno 1800
Bestes Studio: Yager Development GmbH
Bester Publisher: Head GmbH
Bestes Game Design: Anno 1800
Bester Sound: Anno 1800
Beste Grafik: Anno 1800
Beste Story: Pathway
Bestes Indiegame: Lonely Mountains: Downhill
Bestes Mobilegame: Stranded Sails
Innovationspreis: Blautopf VR: Geheimnis der Lau
Sonderpreis Soziales Engagement: Friendly Fire 4 (YouTuber-Spendenmarathon)
Most Wanted: Die Siedler
Dauerbrenner: Tibia
Newcomer Award "Start-up": Upside Drown
Newcomer Award "Studierende": Wild Woods
Förderpreis für junge Entwicklerinnen: Linda Redel (Beyond Medusa's Gate)
Quelle: Quinke Networks