World of Warships: Neuer Steuerungsmodus für Flugzeugträger
Geschrieben am 29.03.2017 um 16:58 Uhr.
Mit dem morgigen Update für World of Warships hält ein alternativer Steuerungsmodus für Flugzeugträger Einzug im Action-MMO.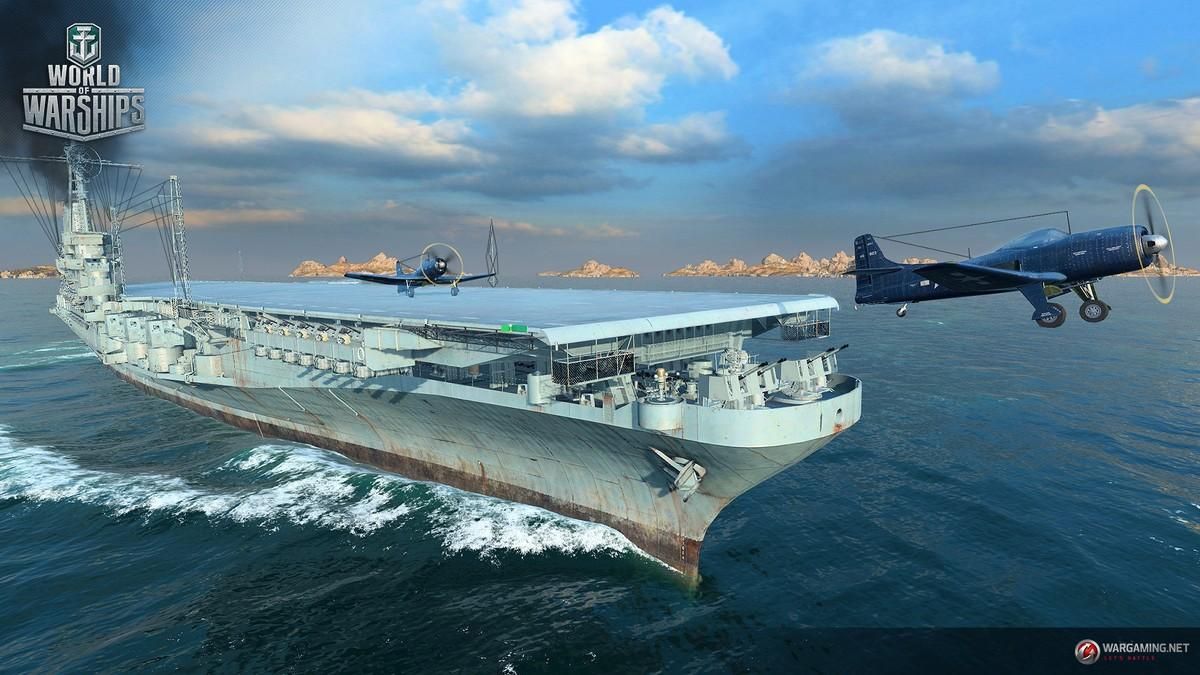 Morgen veröffentlicht Entwickler und Publisher Wargaming das Update 0.6.3 für sein kostenloses Actionspiel World of Warships. Die größte Neuerung der Aktualisierung ist ein alternativer Steuerungsmodus für die gewaltigen Flugzeugträger. Der basiert auf einer Zwei-Tasten-Methode, die den Fans von Echtzeitstrategiespielen sicherlich gefällt. Alle Bewegungsbefehle für die Flugzeugstaffeln und die Kursänderung mit dem Autopiloten lassen sich in dem neuen Modus fortan mit der rechten Maustaste erteilen. Das Gute ist: Wenn ihr eine Staffel ausgewählt habt und dann mit der linken Maustaste irgendwohin klickt, wird die Auswahl nicht aufgehoben. Das macht ihr per ESC-Taste.
Der neue Steuerungsmodus für Flugzeugträger in World of Warships ist nicht standardmäßig aktiviert, sobald ihr das Update 0.6.3 installiert habt. Wenn ihr ihn ausprobieren wollt, könnt ihr ihn in den Steuerungsoptionen einschalten.
Neben dieser Neuerung gibt es noch einige andere Dinge, die die neue Version des Actiongames für euch bereithält. So wurden die Schussreichweiten und Annäherungsradien der automatisch abgefeuerten Torpedos von amerikanischen Torpedobombern verringert. Außerdem gibt es einige Änderungen an der Benutzeroberfläche von World of Warships. Euch erwartet unter anderem ein Nebelwand-Timer, den ihr in der rechten Ecke neben dem "Entdeckt"-Symbol vorfinden werdet, sobald das Update morgen erschienen ist. Er verfügt über mehrere Statusanzeigen. Im neutralen Modus zählt er die Zeit herunter, die bis zur Auflösung des ersten Nebelkreises verbleibt. Zehn Sekunden vorher schaltet der Timer in einen Warnmodus um und nach der Auflösung wird die Zeit angezeigt, bis der letzte Kreis der Nebelwand verschwindet.
Abgerundet wird das Update für World of Warships durch Balancing-Änderungen und Anpassungen am Wirtschaftssystem. Außerdem gibt es anlässlich des 1. Aprils - und nein, das ist kein Scherz - ein Überraschungsgeschenk für alle Spieler, die in der Woche nach der Veröffentlichung von Version 0.6.3 das Spiel einmal starten: ein U-Boot der Schtschuka-Klasse mitsamt Kapitän.
Quelle: offizielle Webseite