Transformer mit Bonuscode sichern
Geschrieben von Nico Trendelkamp am 29.09.2020 um 16:15 Uhr.
Die Transformers treiben derzeit ihr Unwesen in World of Warships. Aber ihr könnt euch einige Dinge gratis sichern.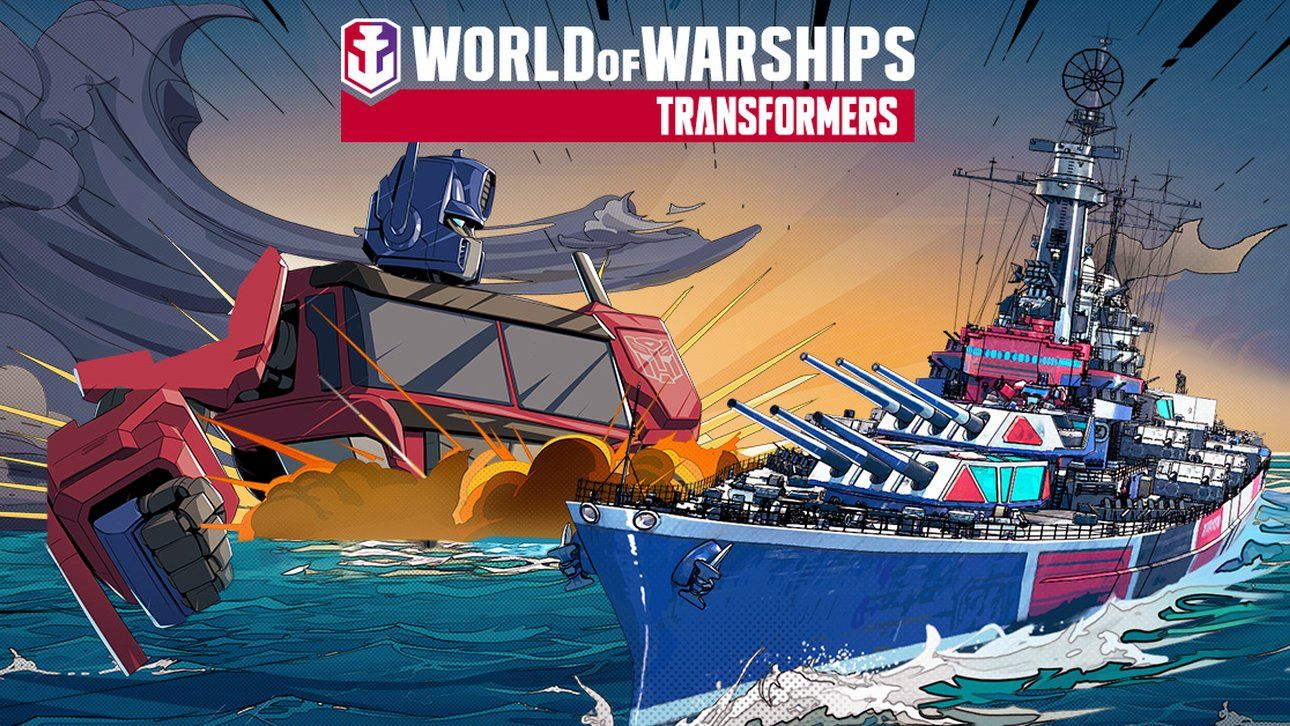 Seit einigen Tagen läuft im Onlinegame World of Warships ein etwas anderes Event. Alles steht momentan im Zeichen der Transformers. Skins, Sounds und mehr versprühen den dazugehörigen Charme. Neben zahlreichen Angeboten im Shop könnt ihr euch aber auch an den sogenannten Herausforderungen der Transformers versuchen, um verbrauchbare Tarnungen, Cybertronische Container und Aufnäher aus dem Transformers-Universum zu erhalten. Dazu müsst ihr in Kampfaufträgen mit Schiffen der Stufen V bis X Bänder verdienen, Schaden sowie Aufklärungsschaden verursachen und selbst Treffer kassieren.
Ach, ihr seid noch gar nicht unter die Seefahrer und Kapitäne gegangen? Dann wird es aber höchste Zeit! Wargaming hat nämlich für alle Neulinge unter euch, die sich jetzt von der Transformers-Thematik besonders angesprochen fühlen, etwas Besonderes vorbereitet.
World of Warships Transformers Trailer:
Wenn ihr euch einen Account für das Spiel erstellt, könnt ihr euch mittels eines Einladungscodes besondere Goodies im Transformers-Design sowie ein bisschen Ingame-Kohle und mehr sichern. Ihr müsst euch nur entscheiden, ob ihr euch den guten Autobots oder den bösen Decepticons anschließt. Der Einladungs-Code lautet entweder AUTOBOT oder DECEPTICON. Je nachdem, welchen Code ihr einlöst, erhaltet ihr folgende Dinge:
AUTOBOT:
Credits: 1.000.000

Premium Schiff: Charleston

Crews: Bumblebee Level 6

Camouflage: Autobot x20
DECEPTICON:
Credits: 1.000.000

Premium Schiff: Aurora

Crews: Rumble Level 6

Camouflage: Decepticon x20
Ihr müsst euch allerdings bis zum 5. Oktober angemeldet und den Code genutzt haben, danach funktioniert er nicht mehr.