Die ersten britischen Flugzeugträger sind im Spiel
Geschrieben am 28.02.2019 um 15:53 Uhr.
Das Update 0.8.1 für World of Warships ist erschienen und serviert euch die ersten drei britischen Flugzeugträger.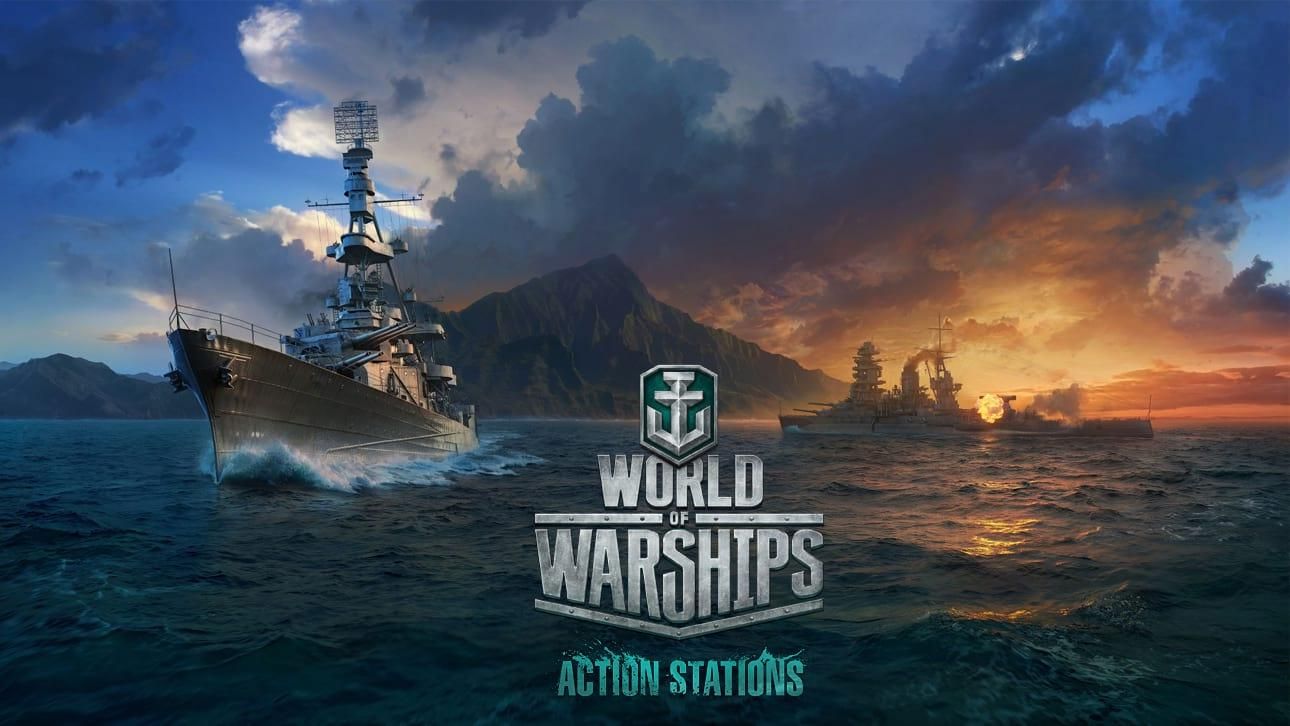 Im März wird der Forschungszweig der britischen Flugzeugträger offiziell in World of Warships eingeführt. Wer sich aber in dem kostenlosen Schiffsspiel beim aktuellen Event "Fly! Strike! Win!" richtig ins Zeug legt, kann sich schon seit heute drei der neuen Vehikel erspielen. Jenes Ereignis ist in vier Abschnitte unterteilt, von denen jeder eine Woche dauert und wiederum aus vier Direktiven mit jeweils sechs bis acht Aufträgen besteht. Dabei handelt es sich sowohl um Kampfmissionen als auch ökonomische Aufgaben. Wenn ihr sie erfüllt, werdet ihr nicht nur mit Items und den besonderen "Luftversorgung"-Containern belohnt, sondern auch mit zwei temporären Währungen: Kronen sowie Florins.
Mit den beiden Ressourcen schaltet ihr die drei britischen Flugzeugträger frei, die seit heute in World of Warships verfügbar sind: die Hermes (Stufe IV), die Furious (Stufe VI) und die Implacable (Stufe VIII). Die neuen Schiffe zeichnen sich dadurch aus, dass sie mehr Trefferpunkte haben als die Flugzeugträger der anderen Nationen. Außerdem verfügen ihre Flugzeuge, seien es nun die Schlachtflugzeuge, Torpedo- oder normalen Bomber, über besonders große Menge an Geschossen.
Das neue Update für World of Warships hat noch viele weitere Verbesserungen für das Actionspiel im Gepäck. Beispielsweise haben die Entwickler die Karte "Splitter" komplett überarbeitet und die Wassereinbruchmechanik verändert. Auch in Sachen Sound hat sich einiges getan. Hinzu kommt, dass ihr bis zum 14. März von täglichen Lieferungen profitiert. Über die bekommt ihr zum Beispiel 50.000 Kreditpunkte oder 50 Dublonen. Es gibt aber auch eine schlechte Nachricht, zumindest für Nutzer eines alten 32-bit-Systems. Die können World of Warships fortan nicht mehr spielen: Der Titel von Wargaming unterstützt nur noch Rechner mit einem 64-bit-Betriebssystem wie Windows 10.
Quelle: Wargaming