Version 1.0 mit vielen Neuerungen veröffentlicht
Geschrieben am 21.03.2018 um 14:11 Uhr.
World of Tanks ist nicht jetzt erst fertig geworden, aber das Update 1.0 verbessert die Grafik des Spiels deutlich.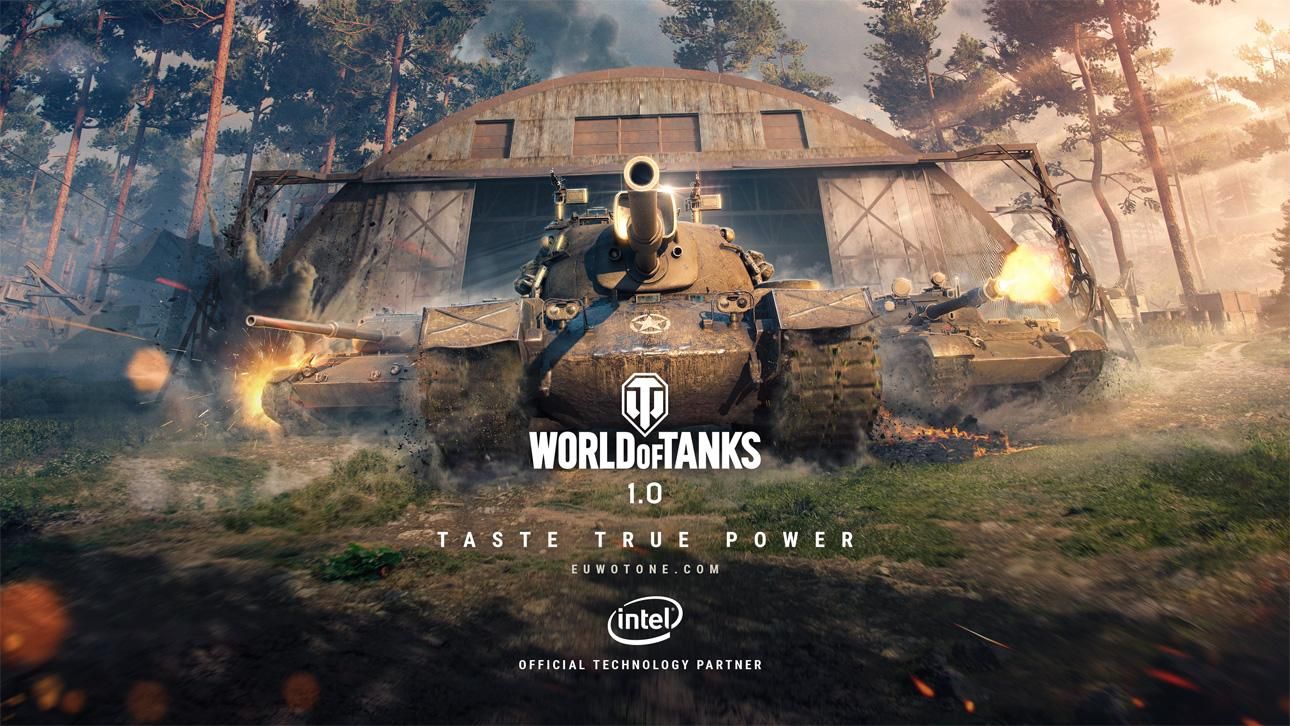 Normalerweise erreicht ein Spiel die Version 1.0, wenn es den Betastatus verlässt und somit offiziell fertig ist. Nun ist das kostenlose Actionspiel World of Tanks aber schon seit Jahren auf dem Markt – und das nicht als Betaversion. Dennoch hat der Entwickler und Publisher Wargaming heute das Update 1.0 veröffentlicht. "Na, dann muss das doch was ziemlich Großes sein, oder?", werdet ihr euch jetzt denken. In der Tat!

World of Tanks, genauer gesagt die PC-Version des Panzerspiels, bekommt durch die Aktualisierung unter anderem eine verbesserte Optik spendiert. Vier Jahre lang hat Wargaming an der Grafik-Engine namens Core gearbeitet, die nun in neuem Glanz erstrahlt. Es gibt schicke Post-Processing-Effekte, eine verbesserte Lichtdarstellung und neue Partikeleffekte. Und obwohl World of Tanks visuell deutlich aufgewertet wird, soll die Performance nicht darunter leiden. Ganz im Gegenteil: Die soll sich sogar noch weiter verbessert haben.
Zu einem guten Spielerlebnis gehört aber nicht nur eine schicke Grafik, sondern auch eine gute Akustik. Also hat das erfolgreiche Multiplayer-Spiel einen neuen Soundtrack verpasst bekommen. Mehr als ein Jahr lang hat man an den neuen Stücken gearbeitet, die vom FILMharmonic Orchester in Prag eingespielt wurden. Jede Map in World of Tanks hat ein eigenes Titelthema erhalten, das mit den Instrumenten gespielt wurde, die zum jeweiligen Schauplatz und der dort lebenden Ethnie passen. Wenn ihr die Musik nicht nur im Spiel hören wollt, sondern beispielsweise auch unterwegs, ist das kein Problem: Der Soundtrack steht noch diese Woche zum kostenlosen Download bereit. Danach könnt ihr ihn euch aber auch auf Spotify, Deezer, Tidal und Co anhören.

Des Weiteren bietet das Update 1.0 für World of Tanks 29 komplett überarbeitete Maps und sogar eine neue Karte namens "Gletscher". Hier rollt ihr durch Schnee und über Eis. Eigentlich hätte das Schlachtfeld schon zusammen mit den schwedischen Panzern eingeführt werden sollen. Doch die Entwickler entschieden sich dazu, darauf zu verzichten, da die vorherige Engine sie nicht in der vollen Pracht hätte darstellen können. Mit der Core-Engine sei das aber möglich. 

Zu guter Letzt veranstaltet Wargaming zwischen dem 23. März und dem 6. April ein zweiwöchiges Event namens "Grand Extravaganza" in World of Tanks, bei dem ihr die Chance habt, jede Menge In-Game-Boni und sogar Sachpreise von Intel zu gewinnen. Mehr Infos dazu liegen aber noch nicht vor.
Quelle: Wargaming