MMORPG geht in Deutschland an den Start
Geschrieben am 22.11.2018 um 12:20 Uhr.
Rise of Angels ist ein neues Free-to-Play-MMO im Browser: mit kompletter 3D-Optik, drei Klassen und über 200 Bossen.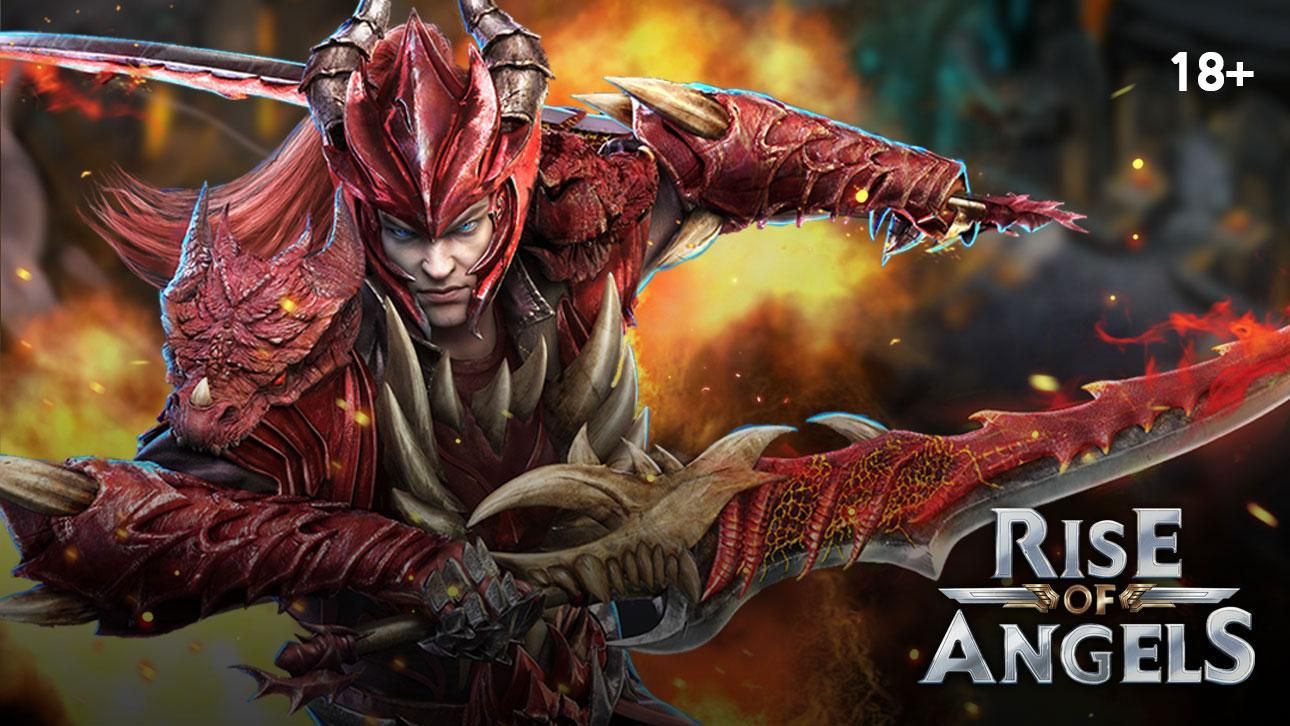 Heute veröffentlicht CreaGames die deutsche Version des kostenlosen Rollenspiels Rise of Angels. Bei dem Namen bleibt es nicht aus, direkt den Vergleich zur "League of Angels"-Reihe von Yoozoo Games zu ziehen. Doch in einem Punkt unterscheidet sich das neue MMORPG deutlich von jener Serie: Ihr spielt zwar auch in Rise of Angels einen Engel, doch schart ihr keine Gruppe weiterer Helden um euch. 

Ihr konzentriert euch komplett auf euren eigenen Recken, der im Laufe des Spiels immer mächtiger wird. Zum einen geschieht das durch die genretypische Level-Mechanik, zum anderen, indem ihr ihn mit immer besseren Waffen, Rüstungsteilen, Flügeln und Auren ausstattet. Es gibt auch diverse Reittiere, die nicht nur ein Fortbewegungsmittel sind, sondern euch ebenfalls Attributboni gewähren.
In Rise of Angels lebt die Menschheit in der Himmelsstadt, ihrer letzten Bastion. Einst hat die Dunkelarmee die restliche Welt erobert, so dass die Menschen nur noch die Flucht blieb. Ihr schlüpft in dem MMO in die Haut eines Engels, der dazu auserkoren ist, zurückzuschlagen und den Mächten der Finsternis Einhalt zu gebieten. 

Rise of Angels bietet euch drei Klassen zur Auswahl, die die Archetypen abdecken: Krieger, Magier und Bogenschütze sind spielbar. Als einer von ihnen stürzt ihr euch ins Abenteuer. Im Spiel erwarten euch zahlreiche Quests, Dungeons, über 200 einzigartige Bossgegner, Tower-Defense-Missionen und ein umfangreiches PvP. Ihr könnt sowohl in der Arena Duelle ausfechten als auch an großen Schlachten um Schlösser teilnehmen, wenn ihr Mitglied einer Gilde seid. Rise of Angels bietet viele Möglichkeiten, wie ihr euch die Zeit vertreiben könnt. Dank 3D-Grafik sieht das alles für ein Browsergame ziemlich schick aus.
Quelle: CreaGames