"Harvest"-Erweiterung macht euch zum (Monster-)Farmer
Geschrieben am 03.06.2020 um 13:48 Uhr.
Diesen Monat erscheint das nächste Inhalts-Update für Path of Exile, in dessen neuer Liga ihr Monster züchtet.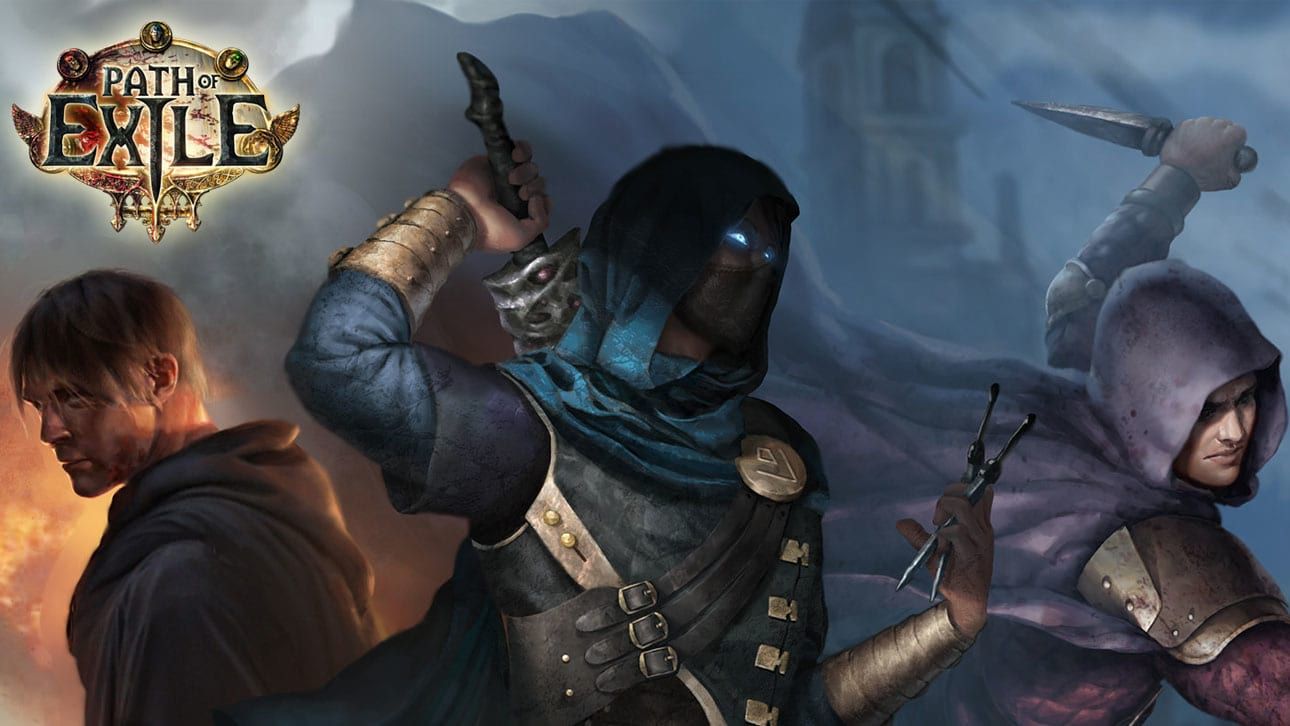 Der neuseeländische Entwickler Grinding Gear Games arbeitet zwar an Path of Exile 2, lässt den ersten Teil aber nicht brachliegen. Jüngst hat das Studio die nächste Erweiterung für das kostenlose Hack and Slay angekündigt, die am 19. Juni erscheint. "Harvest", so der Titel, kommt, wie sich das gehört, mit einer neuen Liga daher, die eine frische Spielmechanik bereithält. Der Name des Add-ons ist dabei Programm, denn ihr dürft in Path of Exile eure eigene Farm aufbauen. Das gestaltet sich aber ganz anders, als ihr vielleicht denken mögt. In der düsteren Fantasy-Welt setzt ihr euch keinen Strohhut auf, pflanzt weder Kartoffeln an noch pflegt ihr Milchkühe oder genießt die Bauernidylle. Stattdessen züchtet ihr gefährliche Monster, die aus Samen erwachsen.
In den einzelnen Regionen der Welt findet ihr in der "Harvest"-Liga Samenkapseln. Die bringt ihr zum "Heiligen Hain", den ihr durch Oshabis Portal erreicht. Dort pflanzt ihr die Samen an. Sobald die Monster zur "Ernte" bereit sind, erschlagt ihr sie direkt wieder, um Lebenskraft zu erhalten. Auf die habt ihr es eigentlich abgesehen, denn sie erlaubt euch die Nutzung besonderer Anfertigungsoptionen. Dazu gehört beispielsweise die Möglichkeit, die Modifikatoren eines seltenen Gegenstands komplett durch zufällige Alternativen auszutauschen oder Öle umzuwandeln.
Nun gilt nicht für jeden Samen, den ihr in Path of Exile: Harvest findet, dass ihr ihn einfach in die Erde pflanzen und dann darauf warten könnt, dass daraus ein Monster wird. Je seltener ein Samen ist, desto mehr Aufwand müsst ihr betreiben, damit er auch gedeiht. Dazu baut ihr Rohre, Kondensatoren und Verteiler und düngt die Felder mit Lebenskraft.
Path of Exile: Harvest hat noch mehr zu bieten. Die Entwickler erweitern erneut den Fertigkeitenbaum. So bietet er künftig bessere Talente für Fans von Zweihandwaffen. Manche Skills werden gestärkt, andere sind komplett neu. Passen dazu werden mehrere Nahkampffähigkeiten als "Hiebe" neu kategorisiert und erhalten eine visuelle Überarbeitung. 
Des Weiteren erwarten euch vier neue Kriegsschreie, drei Zeichen und eine Überarbeitung von einzigartigen Gegenständen. Zu guter Letzt werden die Mechaniken der aktuell noch laufenden "Delirium"-Liga mit dem Release von "Harvest" in das Hauptspiel integriert und ein neuer Vulkan-Renderer final implementiert. Letzterer ist bereits als Beta verfügbar und steigert die Performance von Path of Exile deutlich.
Quelle: Grinding Gear Games