"Echos des Atlas" liefert gewaltige Endgame-Herausforderung
Geschrieben am 11.01.2021 um 13:31 Uhr.
"Path of Exile"-Profis messen sich in der neuen Erweiterung mit bis zu zehn Bossen zeitgleich.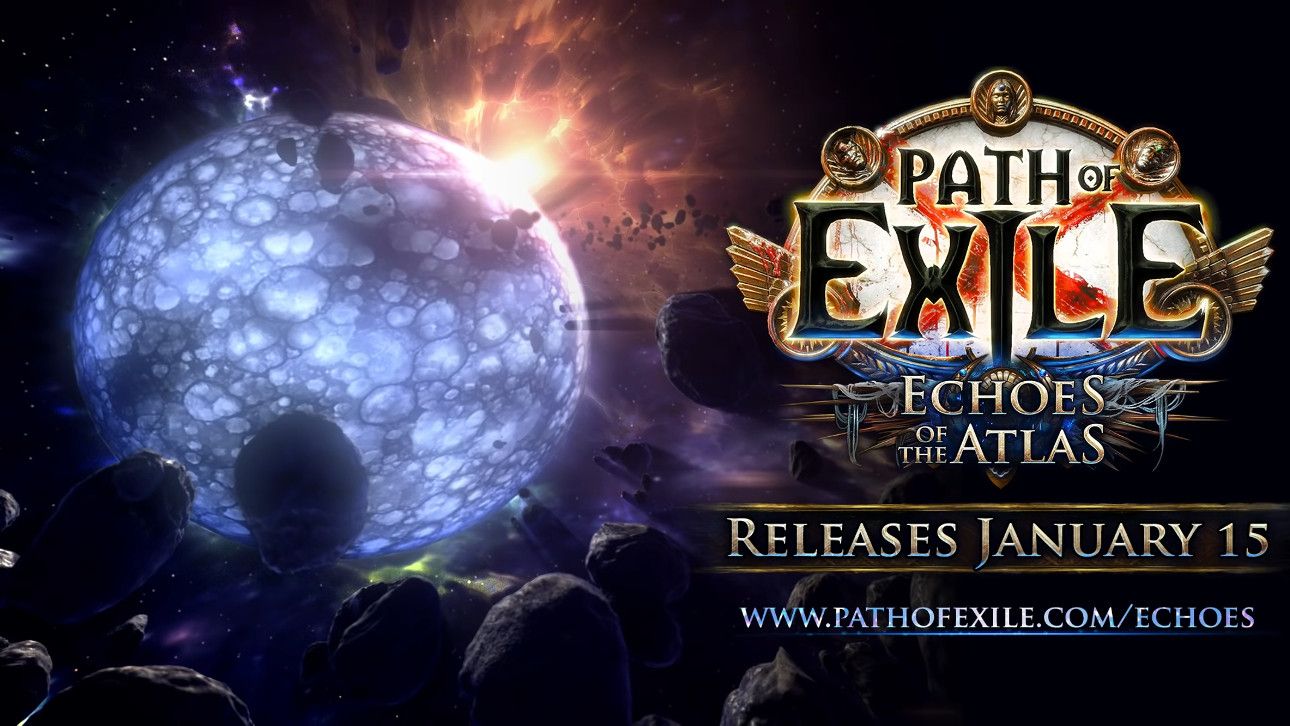 Path of Exile 2 wird noch eine ganze Weile auf sich warten lassen und vermutlich nicht, wie ursprünglich angekündigt, Ende dieses Jahres erscheinen. Aber es gibt ja noch den umfangreichen ersten Teil, den Entwickler Grinding Gear Games weiterhin mit umfangreichen Inhalts-Updates ausbaut. Am Freitag veröffentlicht das Studio aus Neuseeland nicht nur eine neue Herausforderungsliga, es gibt eine richtige Erweiterung, die für frischen Wind im Endgame des kostenlosen Hack and Slays sorgt.
"Echos des Atlas" macht euch mit der Seherin bekannt. Sie ist scharf darauf, euch dabei zuzusehen, wie ihr es mit den gefährlichsten Bossen der Atlas-Maps in Path of Exile aufnehmt. In ihrer Anwesenheit müsst ihr zunächst drei Endgegner töten. Dann könnt ihr in das Reich der Dame eintreten, wo sie euch vor eine härtere Prüfung stellt: Ihr sollt alle drei Bosse, die ihr zuvor einzeln besiegt habt, zeitgleich bekämpfen und vernichten. Und das ist noch längst nicht das Ende. Gelingt euch das, müsst ihr vier Feinde simultan bezwingen. Und dann fünf. Und dann sechs. Am Ende steht ihr zehn Bossgegnern gegenüber. Schafft ihr es tatsächlich, sie alle in einem Kampf niederzustrecken, wird sich die Seherin persönlich in die Arena begeben und euch herausfordern.
Die schweren Prüfungen zahlen sich natürlich aus. Auf diesem Weg schaltet ihr neue regionale Talentbäume mit passiven Fertigkeiten frei. Außerdem erwarten euch drei Arten von herstellbaren Wächtersteinen, mit denen ihr euren Atlas aufwertet. Dadurch lässt sich beeinflussen, welche Belohnungen ihr auf den unterschiedlichen Karten erhaltet. Zudem lassen sich die neuen Wächtersteine handeln, ihre Boni stapeln und sie sind keine Verbrauchsgegenstände, die nach einmaliger Nutzung verlorengehen.
"Echos des Atlas" erweitert Path of Exile außerdem um elf neue Maps und genauso viele Bosse. Unter anderem begebt ihr euch auf den Meeresgrund, in die "Gefrorenen Hütten" und die Grabmulde. Dazu kommt die bereits erwähnte neue Liga, in der ihr Rituale durchführt, bei denen ihr euch immer stärker werdenden Monsterwellen entgegenstellt. Jedes Ritual innerhalb eines Gebiets ist schwieriger als das vorherige und als Belohnungen erhaltet ihr die neue Währung Tribut. Damit ertauscht ihr euch mächtige Items. Teilweise handelt es sich dabei um neue Basistypen mit besonderen Modifikatoren. Letztere lassen sich durch den Einsatz von Tribut neu auswürfeln.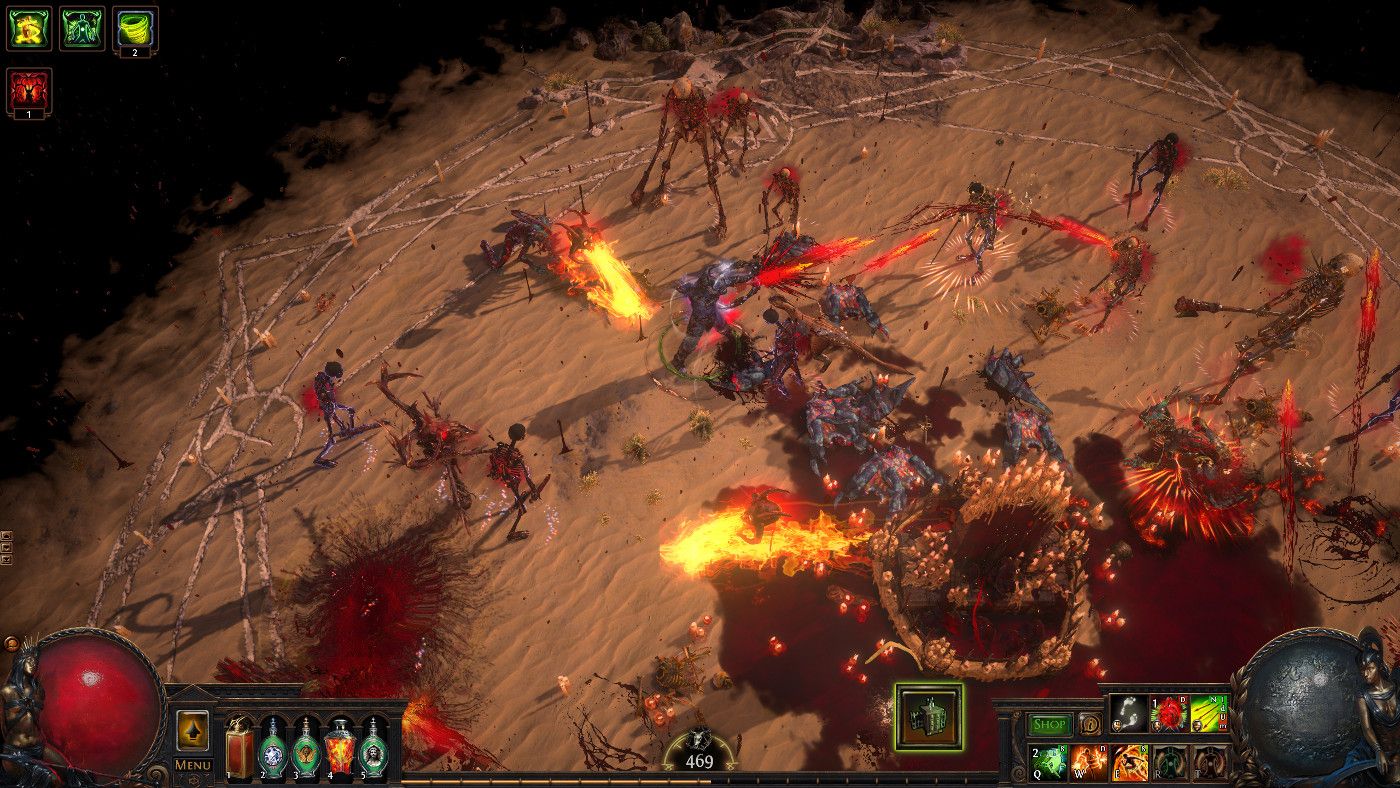 Das sind Blutrituale im wahrsten Sinne des Wortes.
Übrigens: Der "Heilige Hain" und die Raubzüge, die ihr aus vergangenen Herausforderungsligen kennt, werden mit dem Release von "Echos des Atlas" zum festen Bestandteil von Path of Exile. Darüber hinaus erscheinen zeitgleich zwei neue Unterstützerpaketsets mit exklusiven Inhalten wie Rüstungssets und Charaktereffekten.
"Echos des Atlas" erscheint am 15. Januar für den PC. Spieler der Konsolenversion von Path of Exile müssen sich bis zum 20. Januar gedulden.
Quelle: Grinding Gear Games