Euro Truck Simulator 2: Road to the Black Sea erscheint nächste Woche
Geschrieben am 29.11.2019 um 14:00 Uhr.
Die Welt des Euro Truck Simulator 2 wird zum Ende des Jahres hin nochmal ein ganzes Stück größer.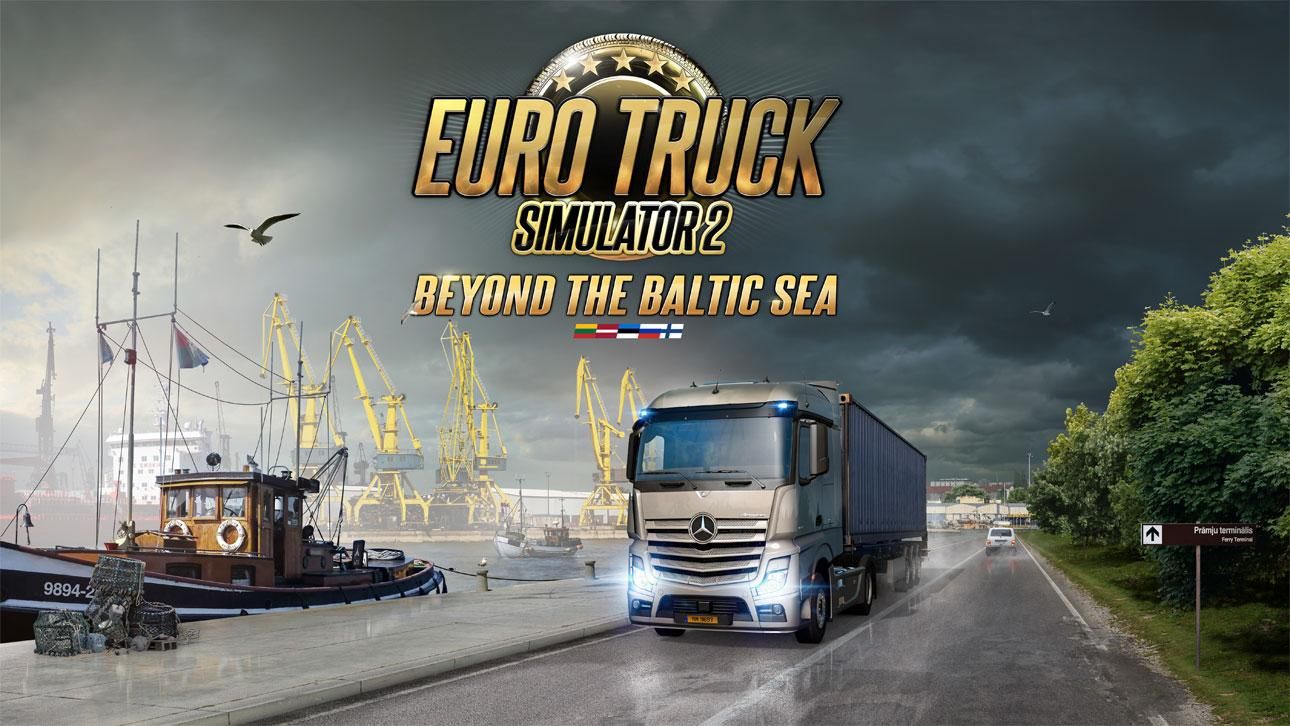 Freunde gemütlicher Simulatoren haben allen Grund zur Freude. Nachdem vor noch nicht allzu langer Zeit die Utah-Erweiterung für den American Truck Simulator erschienen ist, haut der tschechische Entwickler SCS Software kommende Woche den nächsten DLC für den Euro Truck Simulator 2 heraus. Ab dem 5. Dezember ist "Road to the Black Sea" auf Steam zum Preis von 17,99 Euro erhältlich.
Der Name verrät es schon: Es geht für Hobby-Trucker an die Küste des Schwarzen Meers. SCS erweitert die riesige Spielwelt des Euro Truck Simulator 2 um Rumänien, Bulgarien und den europäischen Teil der Türkei. Das bedeutet, ihr könnt bis nach Istanbul fahren. Die türkische Metropole am Bosporus soll die bislang größte Stadt sein, die die Entwickler für die Simulation gebaut haben. "Groß" ist das richtige Stichwort: "Road to the Black Ses" verspricht über 10.000 Kilometer neue Straßen und 20 größere Städte sowie diverse kleinere Ortschaften. Der folgende Trailer verschafft euch einen guten Ersteindruck:
In der neuen Region im Euro Truck Simulator 2 nehmt ihr Aufträge von elf neuen lokalen Firmen an und bestaunt bekannte Sehenswürdigkeiten sowie die charakteristische Balkanarchitektur. Damit die Atmosphäre auch wirklich vollends stimmt, gibt es lokale Züge, Straßenbahnen und den passenden KI-Straßenverkehr. In den ländlichen Gebieten von Rumänien und Bulgarien werdet ihr sogar Pferdekutschen beobachten können.
Des Weiteren bietet "Road to the Black Sea" "Feature-reiche" Grenzkontrollen, wie es in der Pressemitteilung heißt, sowie eine Schiffsfähre über die Donau, was es so bislang noch nicht im Euro Truck Simulator 2 gibt. Ach ja, eigene Achievements bringt die Erweiterung auch noch mit sich.
Quelle: SCS Software