Witcher-3-Mod macht Geralt zum Snowboarder
Geschrieben am 08.01.2021 um 14:10 Uhr.
Eine Mod für The Witcher 3 lässt Geralt von einem schneebehangenen Gipfel ins Tal brettern – und wieder hoch.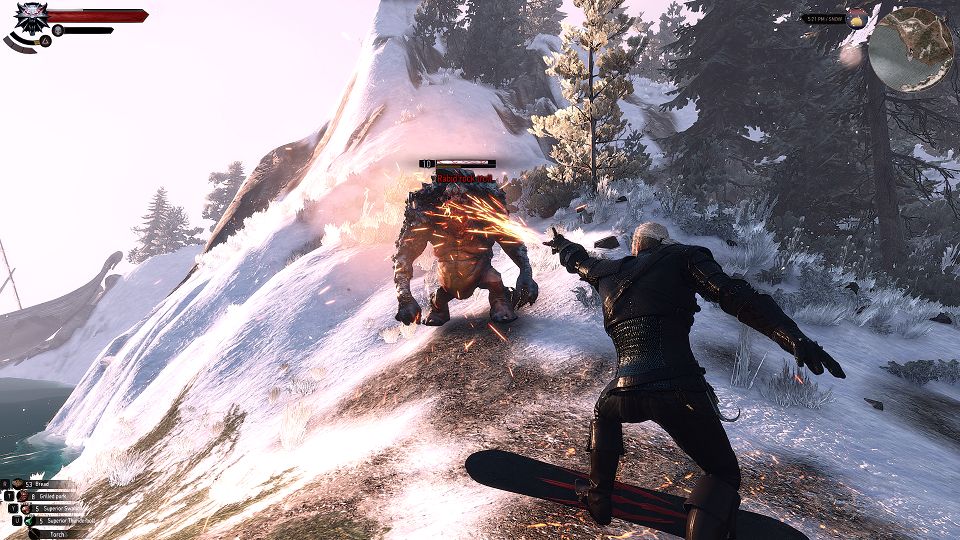 Es ist ja vieles in CD Projekts Meistermerk möglich, aber snowboarden? Dank der Bastelleidenschaft eifriger Gamer anscheinend selbst das. Wie Kotaku berichtet, funktioniert ziemlich gut, was sich ein Modder namens Feregorn für The Witcher 3 ausgedacht hat. Ihm ist es gelungen, ein Snowboard ins Inventar des Hexers zu friemeln und dieses dann nicht nur wie eine Waffe auf dem Rücken, sondern auch unter den Füßen zu tragen. Mit entsprechendem Gefälle saust Geralt dann wie in einem Wintersport-Simulator einen Hang hinunter. Weh tun könnt ihr euch dabei nicht, denn solange ihr das Board nutzt, gibt es keinen Fall-Schaden. Und nicht nur das: Da das Snowboard nicht an die Schwerkraft gebunden ist, kann man damit auch genauso gut einen Berg wieder hinauffahren, so Kotaku weiter.
In einem Video auf Youtube zeigt der Modder seine Kreation, inklusive der für Wintersportler obligatorischen Skibrille mit zweifelhaftem Geschmack gegen die Sonneneinstrahlung.
Das Snowboard als Waffenersatz kann auch wie ein Zweihänder geschwungen werden. In einem weiteren Teil des Videos vermöbelt der Boarder ein paar Wegelagerer, indem er seinen rutschbaren Untersatz als Waffe ausrüstet.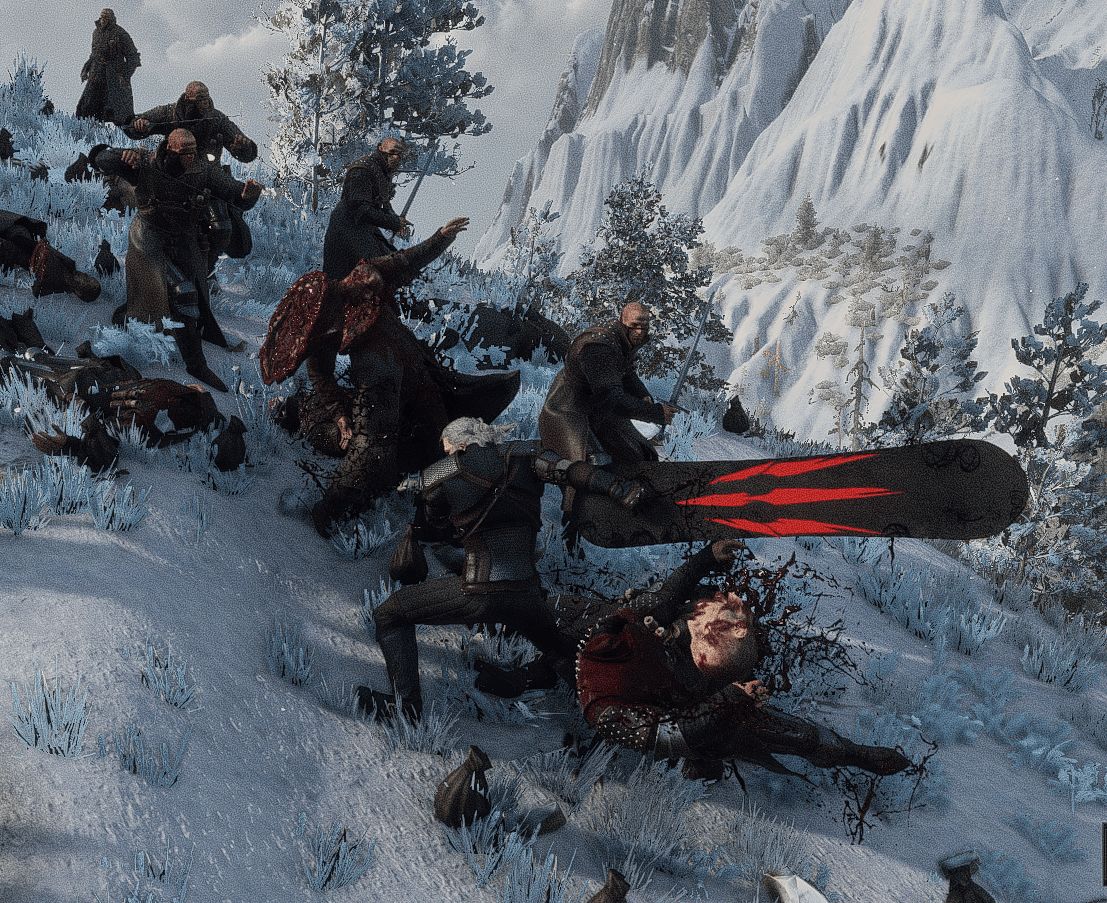 Aus dem Weg, ich will hier doch nur eine Runde durch den Powder gleiten!
Die Mod von Feregorn findet ihr hier, zusammen mit einer Installations- und Bedienungsanleitung.
Quelle: nexusmods.com via kotaku.com