Vampire: The Masquerade – Bloodlines 2 offiziell angekündigt
Geschrieben am 22.03.2019 um 14:11 Uhr.
Paradox liefert mit Vampire: The Masquerade - Bloodlines 2 eine Fortsetzung, mit der kaum einer jemals gerechnet hätte.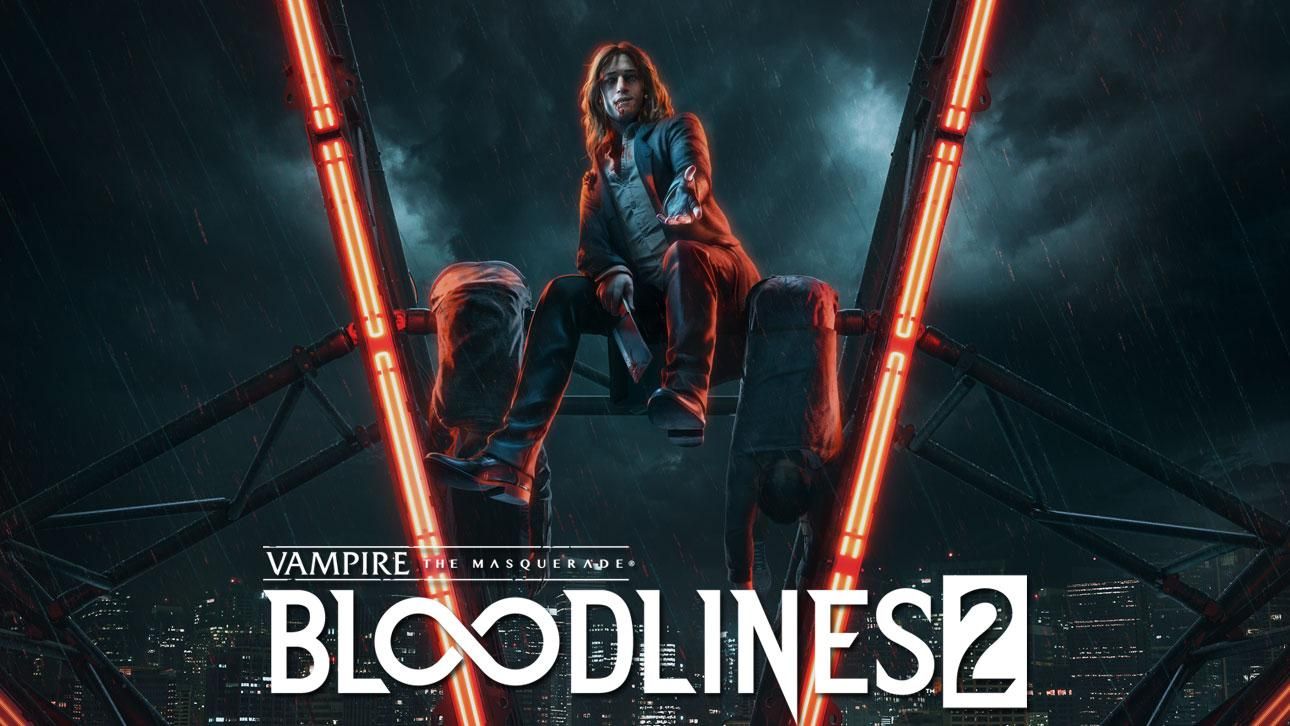 Wenn ein Spiel in schwer fehlerhaftem Zustand erscheint, nehmen die Spieler das dem Entwickler eigentlich immer übel. Trotzdem hat es Vampire: The Masquerade – Bloodlines geschafft, zu einem großen Fanliebling zu werden. Das 2004 erschienene Rollenspiel kam verfrüht auf den Markt, war mit Bugs nur so übersät und der Entwickler Troika Games musste danach aus finanziellen Gründen die Pforten schließen. Doch die Fans gaben das Blutsaugerabenteuer nicht auf. Bis heute entwickeln engagierte Leute aus der Community Patches und dank denen ist es auch gut spielbar. Vielleicht ist ja auch die Ankündigung von Vampire: The Masquerade – Bloodlines 2 ein guter Anlass für euch, den Klassiker nachzuholen?
Dank Publisher Paradox Interactive, der eigentlich für komplexe Strategiespiele wie Europa Universalis oder Stellaris bekannt ist, kommt im März 2020 die Fortsetzung auf den Markt, mit der lange Zeit niemand gerechnet hätte. Als Entwickler von Vampire: The Masquerade – Bloodlines 2 zeichnet das US-amerikanische Studio Hardsuit Labs aus Seattle verantwortlich. Das Vampir-RPG ist für die Washingtoner das zweite Projekt nach dem kostenlosen Ego-Shooter Blacklight: Retribution.
In Vampire: The Masquerade – Bloodlines 2 erkundet ihr als Blutsauger eine düstere Version von Seattle. In der Stadt ist ein Krieg um den Bluthandel ausgebrochen. Mehrere Fraktionen kämpfen gegeneinander und ihr entscheidet, auf wessen Seite ihr steht. Wie schon der Vorgänger soll sich auch Teil 2 (na gut, eigentlich Teil 3, es gab ja 2000 noch Vampire: Die Maskerade – Redemption) durch sehr große spielerische Freiheit auszeichnen. Nicht nur mit wem ihr paktiert, sondern auch wie ihr Quests löst, bleibt euch überlassen. Damit dabei eine spannende Story nicht zu kurz kommt, haben Paradox und Hardsuit Labs Brian Mitsoda damit beauftragt, die Geschichte zu schreiben. Dass der das gut kann, hat er schon mit der Handlung des Vorgängers bewiesen.

Vampire: The Masquerade – Bloodlines 2 erscheint nächstes Jahr für PC, PlayStation 4 und Xbox One. Technische Grundlage des düsteren RPGs ist die Unreal Engine 4.
Quelle: Paradox Interactive