UPDATE: The Witcher: Erste Aufnahme von Henry Cavill als Geralt
Geschrieben am 01.11.2018 um 11:03 Uhr.
Netflix hat die erste Testaufnahme von Henry Cavill als "The Witcher"-Hauptcharakter Geralt von Riva veröffentlicht.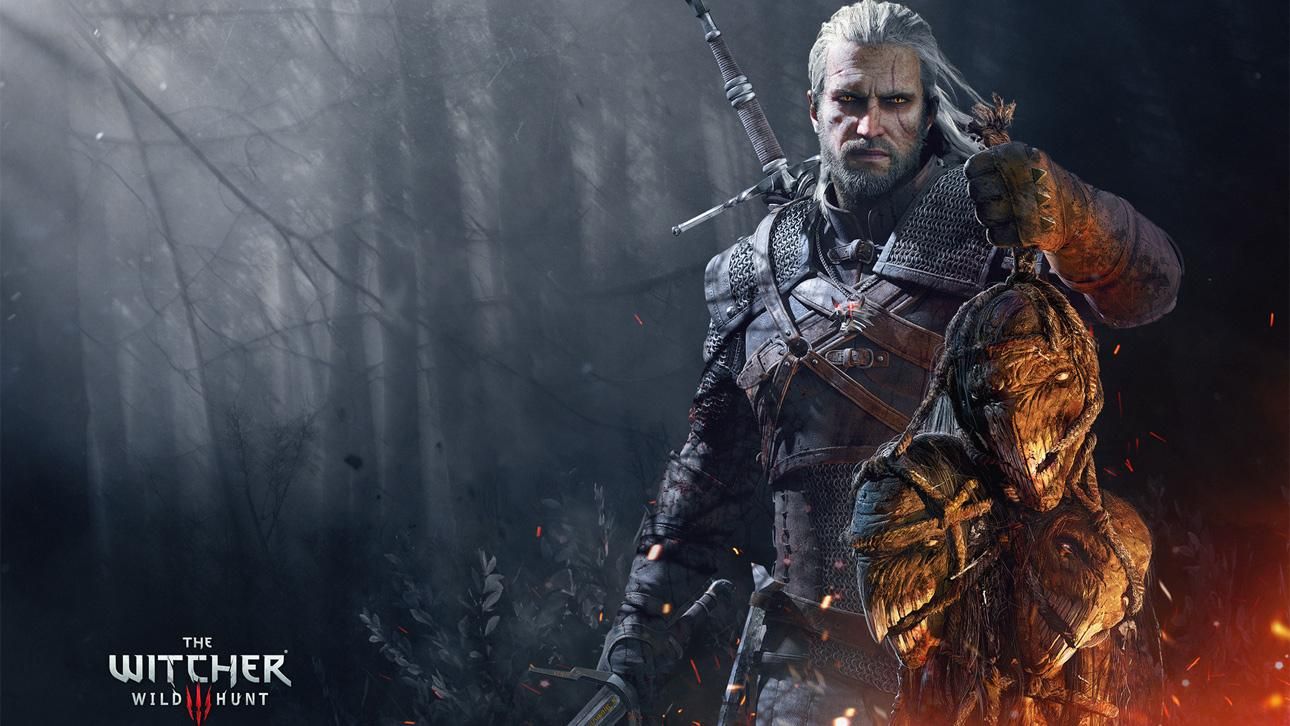 Update vom 01.11.2018: Als Netflix bekannt gab, dass Henry Cavill die Rolle von Geralt von Riva in der "The Witcher"-Serie spielt, waren die Fans der Bücher und/oder Spiele recht skeptisch. Nun hat der Video-on-Demand-Riese einen ersten Clip veröffentlicht, der den britischen Schauspieler als den bekannten Hexer zeigt. Dabei handelt es sich nur um eine Testaufnahme von wenigen Sekunden, in der Cavill auch kein Wort verliert, sondern einfach nur vor einem schwarzen Hintergrund ernst dreinblickend in Richtung Kamera läuft. Das Video könnt ihr euch auf Twitter anschauen. Was haltet ihr von Cavills Geralt-Look?
Update vom 05.09.2018: Als Henry Cavill in einem Interview gesagt hatte, er würde liebend gerne Geralt in der "The Witcher"-Serie von Netflix spielen, dachten wir uns noch: "Na ja, so richtig passt die Rolle nicht zu ihm. Da gäbe es doch geeignetere Schauspieler." Aber wie sich nun herausgestellt hat, wird der Brite tatsächlich den Hexer verkörpern. Das gab er selbst per Instagram bekannt. Zudem schrieb Showrunnerin Lauren S. Hissrich auf Twitter, dass Cavill der Erste gewesen sei, den sie getroffen hat. Das sei schon vor vier Monaten geschehen, als es noch keine Autoren und kein Skript für die Serie gab. Der Schauspieler habe sehr viel Leidenschaft gezeigt. "Er IST Geralt", so die TV-Produzentin. "Er war es schon immer. Ich bin so begeistert, Henry Cavill in der Witcher-Familie willkommen zu heißen." Ein Hauptdarsteller ist also schon mal gefunden. Bis die Serie aber auf Netflix zu sehen sein wird, dauert es noch eine ganze Weile. Ein Starttermin ist nach wie vor unbekannt.
Originalmeldung vom 07.08.2018: Seit vergangenem Jahr wissen wir, dass Netflix eine "The Witcher"-Serie produziert. Das Ganze befindet sich noch in einer frühen Phase. Das Drehbuch für die Pilotfolge ist zwar schon fertig, es gibt aber noch keinerlei Infos zu den Darstellern. Die wichtigste Frage ist natürlich, wer Geralt von Riva spielen wird. Noch ist niemand ernsthaft im Gespräch für die Rolle des Hexers, ein Hollywood-Star hat aber bereits sein Interesse geäußert: Henry Cavill, den man vor allem als Superman aus den DC-Filmen kennt, hat IGN in einem Interview verraten, dass er Lust hätte, Geralt zu verkörpern.

Cavill ist seit vergangener Woche an der Seite von Tom Cruise im Actionfilm "Mission: Impossible – Fallout" auf der großen Leinwand zu sehen. Das Interview mit IGN fand im Zuge der Pressetour zu dem neuen Agentenabenteuer statt. Wie es dann dazu kam, dass die Kollegen mit Cavill über The Witcher sprachen? Ganz einfach: Der Schauspieler ist bekennender Videospielfan. In der Vergangenheit hat er bereits seine Liebe zum Rollenspiel The Elder Scrolls 5: Skyrim und dem MMO World of WarCraft bekundet. Letzteres sorgte sogar dafür, dass Cavill einen Anruf von Regisseur Zack Snyder ignorierte, der ihm sagen wollte, dass er für die Rolle von Superman in "Man of Steel" auserkoren wurde.
In dem Interview mit IGN wurde der 35-Jährige gefragt, was er denn in der jüngeren Vergangenheit so gezockt hat. Darauf antwortete er, dass er The Witcher 3: Wild Hunt zum wiederholten Mal komplett durchgespielt habe. "Ich liebe das Spiel", so Cavill. Daraufhin sprach ihn IGN auf die Netflix-Adaption der Romane von Andrzej Sapkowski an und ob er nicht gerne darin Geralt spielen würde. "Absolut!", antwortete er. "Ja, das wäre eine tolle Rolle." 

Ob Henry Cavill aufgrund dieser Aussagen wirklich in Betracht für die Rolle von Geralt gezogen wird, sei mal dahingestellt. Schaut man sich den Briten an, ist der Hexer mit langen grauen Haaren nun keine Figur, die man als erstes mit dem Superman-Darsteller assoziieren würde. Da kämen uns eher Leute wie Mads Mikkelsen ("James Bond 007: Casino Royale", "Doctor Strange") oder Viggo Mortensen ("Der Herr der Ringe") in den Sinn.
Quelle: IGN / Henry Cavill auf Instagram / Lauren S. Hissrich auf Twitter / Netflix