Torchlight Frontiers: Neuer Teil mit "Shared World"-Konzept
Geschrieben am 10.08.2018 um 10:15 Uhr.
Mit Torchlight Frontiers wird die beliebte RPG-Reihe fortgesetzt. Leitender Entwickler ist erneut Max Schaefer.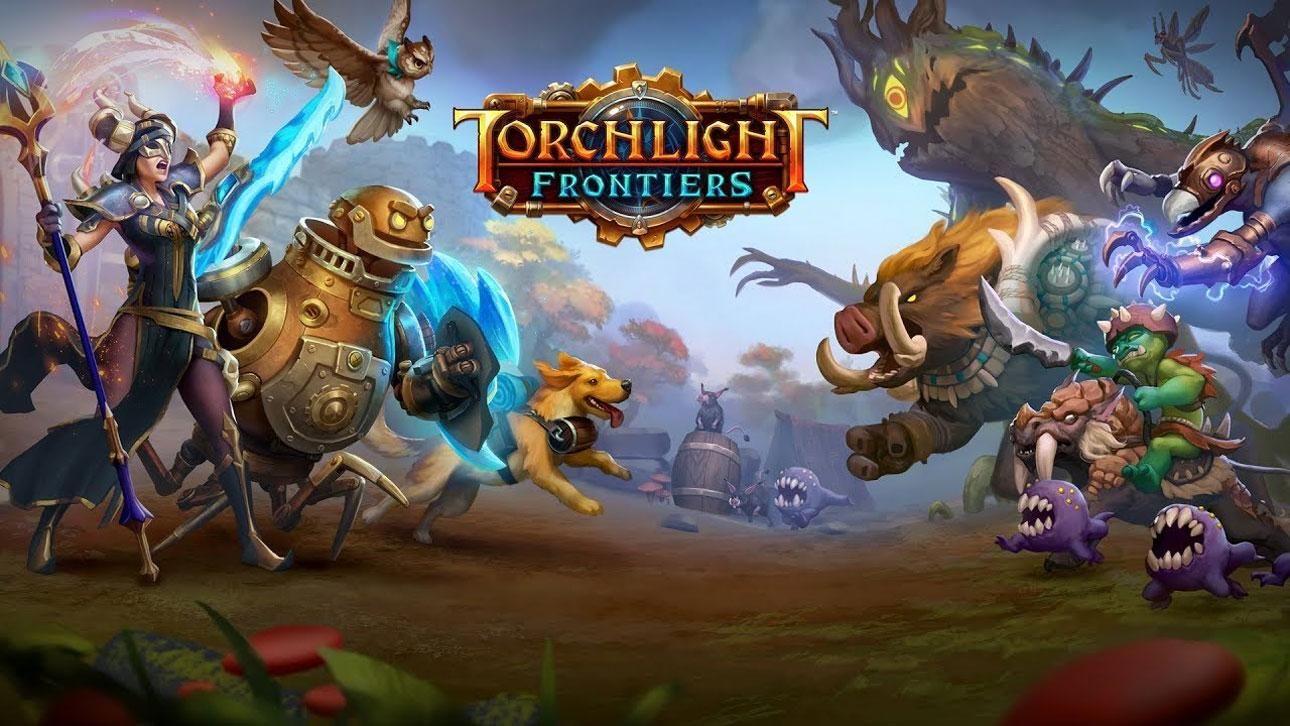 Diese Woche hielt echt so einige Überraschungen bereit. Erst gibt die USK aus dem Nichts bekannt, künftig Spiele mit verfassungsfeindlichen Symbolen zu prüfen und dann kündigt der Publisher Perfect World mit Torchlight Frontiers einen neuen Teil der Action-RPG-Reihe an. Warum das so überraschend ist? Nun, weil jenes Unternehmen erst im November 2017 Runic Games, den Entwickler von Torchlight 1 und 2, dichtgemacht hat. Zwar sagte der Studioleiter damals, dass es bald Neuigkeiten bezüglich der Reihe geben würde, aber dass Perfect World nun einen neuen Teil ankündigt, der von vielen ehemaligen Runic-Mitarbeitern entwickelt wird, damit hätten wir nicht gerechnet. 

Echtra Games heißt das Studio, das für Torchlight Frontiers verantwortlich ist und vor noch nicht allzu langer Zeit gegründet wurde. Geleitet wird das Entwicklerteam von niemand Geringerem als Max Schaefer, Mitgründer von Runic Games und Blizzard North, der maßgeblich an den ersten beiden Diablo-Teilen beteiligt war. Auch sonst arbeiten bei Echtra Games eben einige Leute, die an den ersten beiden Torchlights und zuvor bei Blizzard gewerkelt haben.
Torchlight Frontiers wird einiges anders machen als seine Vorgänger. Perfect World hat das Hack and Slay als "Shared World"-Spiel angekündigt – eine Bezeichnung für Online-Spiele mit halbwegs offenen Welten und großem Fokus auf Koop-Gameplay (Destiny, The Division, Anthem, Sea of Thieves). "Torchlight Frontiers wird ein lebendiges, atmendes Universum sein", so Max Schaefer. Die Spielwelt soll persistent sein, wird aber wohl wie in den Vorgängern (zumindest teilweise) zufällig generiert. Bekannte Elemente wie die Haustiere werden ebenfalls mit dabei sein. 

Nähere Details dürften bereits im Zuge der gamescom folgen: Auf der Messe in Köln sowie der PAX West, die eine Woche später in Seattle stattfindet, wird Torchlight Frontiers bereits spielbar sein. Der Release für PC, PlayStation 4 und Xbox One ist für das kommende Jahr geplant.
Quelle: Perfect World