The Surge 2: "The Kraken"-Erweiterung erscheint nächste Woche
Geschrieben am 09.01.2020 um 13:46 Uhr.
Ihr habt noch nicht genug von The Surge 2? In einer Woche gibt es ein neues Kapitel mit eigenem Schauplatz.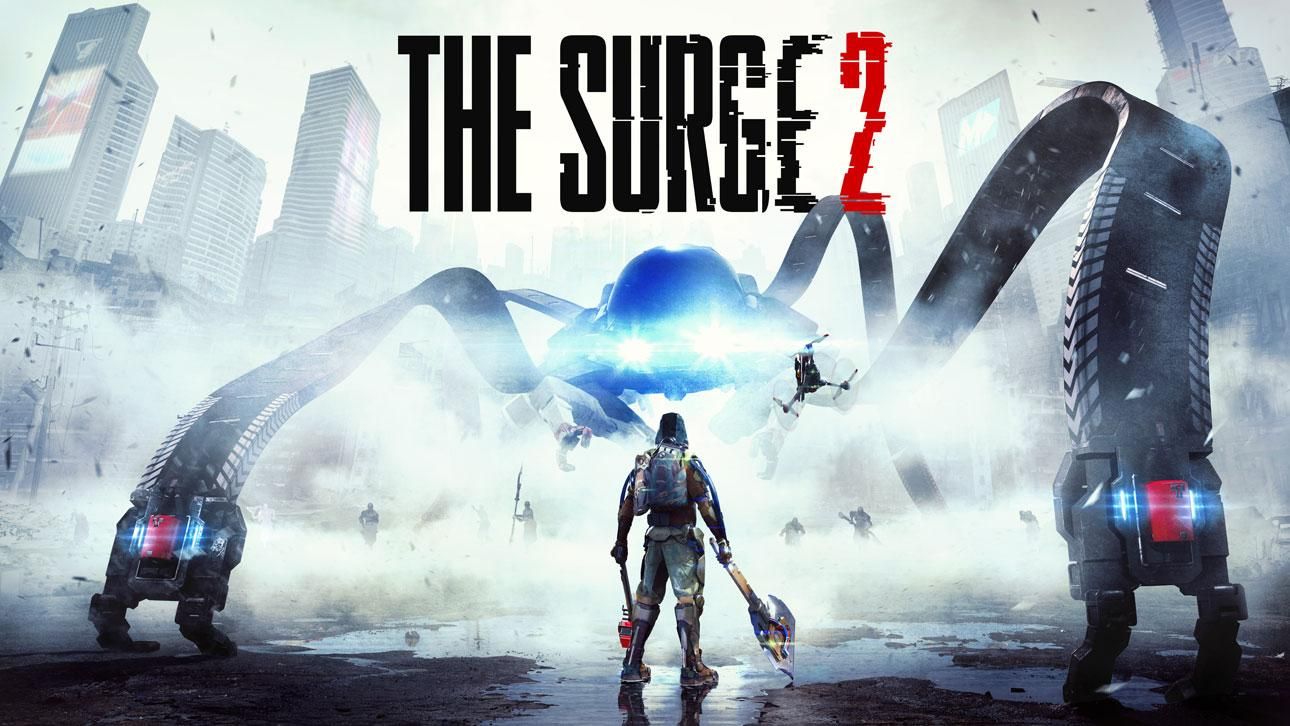 The Surge 2 zählt zu den besten Spielen des vergangenen Jahres, die aus Deutschland stammen. Das Action-RPG vom Frankfurter Entwickler Deck13 hatte zwar zum Release ein paar technische Probleme und erzählt nun wirklich keine gute Geschichte, aber dafür sind Gameplay und Leveldesign auf einem deutlich höheren Niveau, als es beim Vorgänger der Fall ist. Dementsprechend hat uns das Spiel viel Freude bereitet und wenn es euch genauso ergangen ist und ihr gerne noch mehr The Surge 2 haben wollt, freut euch auf nächste Woche!
Publisher Focus Home Interactive hat bekannt gegeben, dass am 16. Januar die erste große Erweiterung für das Souls-like aus deutschen Landen erscheint. "The Kraken" ist vollgepackt mit neuen Gegnertypen und Items und entführt euch in ein bislang nicht von euch erkundetes Gebiet: die Vorstadt von Jericho City. Statt zwischen großen Hochhäusern gegen allerlei schwer zu besiegende Feinde zu kämpfen, bewegt ihr euch in dem Add-on in einer Gegend, die einst sicherlich richtig idyllisch war. Einfamilienhäuser und Gärten prägen hier die Umgebung.
Inhaltlich dreht sich "The Kraken" um den namensgebenden Flugzeugträger VBS Kraken. Der ist längst stillgelegt, dient aber mittlerweile als Rückzugsort für die Reichen und Schönen von Jericho City. Statt Dinnerpartys erwarten euch im "The Surge 2"-DLC jedoch Roboterpiraten, betriebsgestörte Sicherheitssysteme und ein neuer Bossgegner. 

"The Kraken" ist Teil des Season Pass von The Surge 2. Wer den gekauft hat, hat sogar das Glück, 48 Stunden früher als andere in die Vorstadtgegend aufbrechen zu dürfen, also ab dem 14. Januar. Zwei Tage später erscheint die Erweiterung einzeln, außerdem ist dann die Premium Edition von The Surge 2 erhältlich, die das Hauptspiel und alle DLCs enthält.
Quelle: Focus Home Interactive