Pokémon Schwert und Schild: Switch-RPGs offiziell angekündigt
Geschrieben am 27.02.2019 um 15:48 Uhr.
Pokémon Schwert und Schild heißen die neuen Hauptteile der Rollenspielreihe, die Ende 2019 für die Switch erscheinen.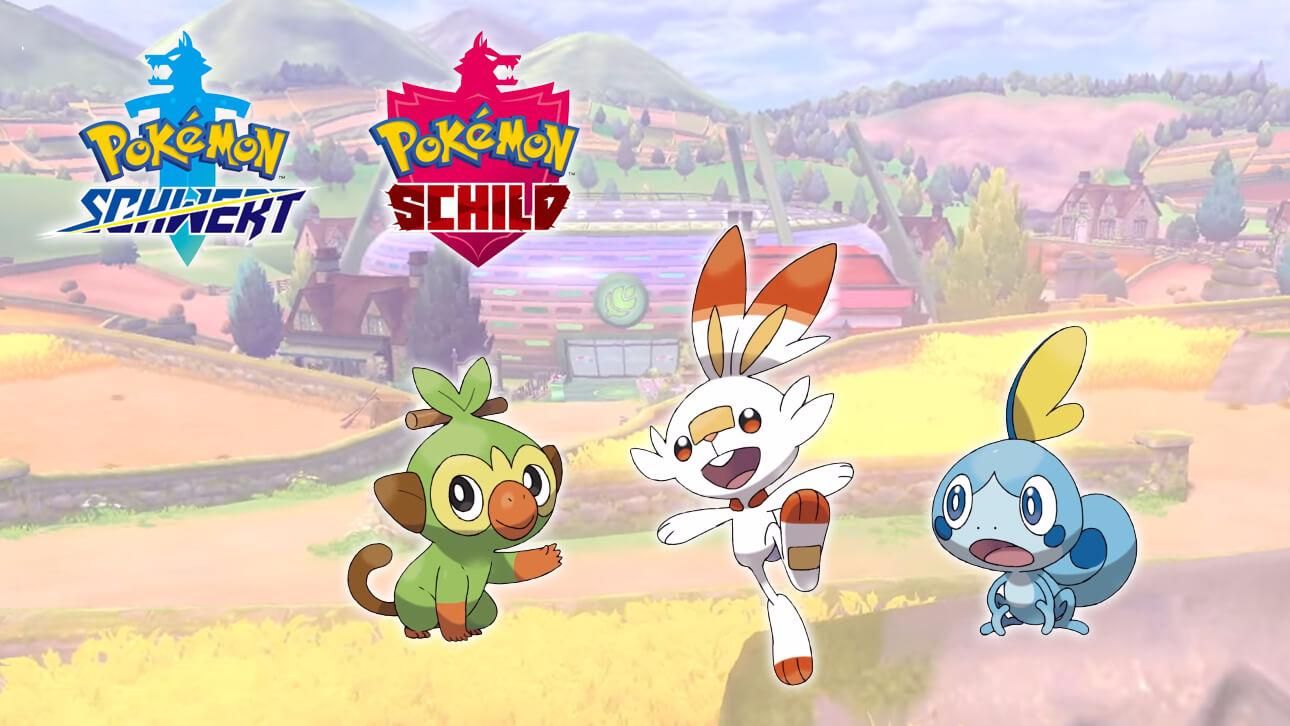 Seit vergangenem Jahr wussten wir bereits, dass Game Freak an neuen Hauptteilen der Pokémon-Reihe für die Nintendo Switch arbeitet. Nachdem Ende 2018 die beiden "Pokémon Let's Go"-Titel erschienen sind, die sich an komplett unerfahrene Spieler richten, sind nun für Ende 2019 Pokémon Schwert sowie Pokémon Schild angekündigt. Die beiden sollen wieder all das bieten, was Fans der Reihe in den beiden jüngsten Switch-Abenteuern mit Pikachu beziehungsweise Evoli vermisst haben, beispielsweise Kämpfe gegen wilde Monster.
In einer Miniausgabe von Nintendo Direct, die gerade mal sieben Minuten lang ist und sich ausschließlich um Pokémon Schwert sowie Schild dreht, zeigten Nintendo, The Pokémon Company und Game Freak erstes Gameplay-Material der beiden Rollenspiele. So richtig viele Details zu spielerischen Neuerungen sind zwar noch nicht bekannt, eine Sache macht der Trailer aber schon mal deutlich: Ihr kämpft wieder ganz klassisch gegen wilde Pokémon, anstatt sie wie in Pokémon Let's Go nur per Minispiel einzufangen. Dafür sind die Tierchen nicht in der Spielwelt sichtbar, sondern wie in den alten Spielen als Zufallsbegegnungen eingebettet.
Schauplatz von Pokémon Schwert und Schild ist die neue Galar-Region, in der euch idyllische Dörfer, große Städte, Hügellandschaften, weite Ebenen, schneebedeckte Berge und kleine Seen erwarten. Euer Ziel auf der Reise durch die Spielwelt lautet, wie könnte es auch anders sein, Pokémon-Champion zu werden und alle Monster einzufangen. Apropos Monster: Komplett neue Kreaturen haben Pokémon Schwert und Schild natürlich auch zu bieten. Game Freak hat bislang aber nur die drei vorgestellt, die euch als Begleiter zum Start zur Auswahl stehen: Das Schimpansenpokémon Chimpep, der Hase Hopplo und die Wasserechse Memmeon. 

Pokémon Schwert und Schild sollen übrigens nicht die einzigen Spiele der Marke sein, die dieses Jahr erscheinen. Tsunekazu Ishihara, seines Zeichens Präsident und CEO von The Pokémon Company, deutet weitere Titel für 2019 an, ohne aber konkrete Ankündigungen zu tätigen. Das Jahr dürfte also für Serienfans sehr spannend werden.
Quelle: Nintendo / The Pokémon Company / Game Freak