Neuer Trailer zu Monster Hunter Stories 2: Wings of Ruin
Geschrieben von Nico Trendelkamp am 28.04.2021 um 16:58 Uhr.
Beim gestrigen Monster Hunter Showcase wurden auch neue Informationen zu Monster Hunter Stories 2: Wings of Ruin veröffentlicht.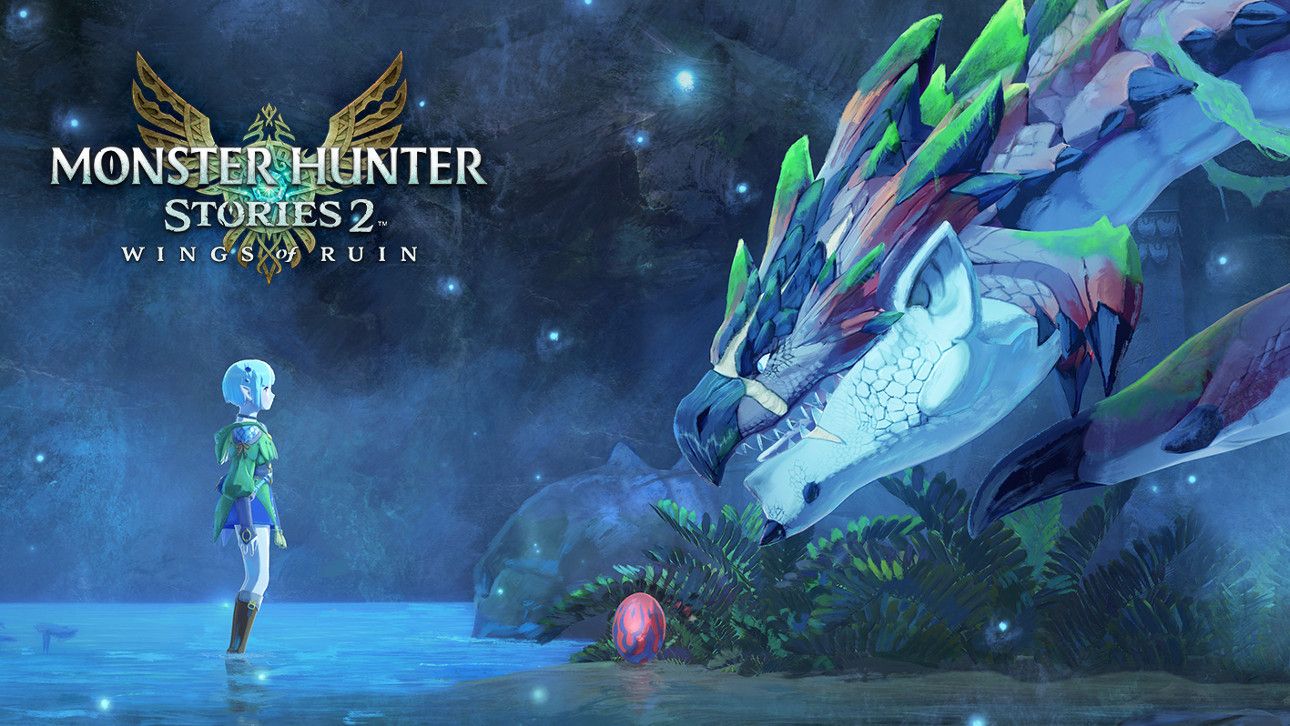 Mit Monster Hunter besitzt Capcom seit Jahren ein enorm beliebtes Franchise und ein Ende des Erfolges ist nicht in Sicht. Gerade erst hat der Entwickler und Publisher die aktuellsten Zahlen für Monster Hunter Rise (6 Millionen verkaufte Exemplare seit Release) bekannt gegeben und konnte damit einen weiteren Meilenstein verbuchen. Und der nächste Titel der Marke, Monster Hunter Stories 2: Wings of Ruin, steht bereits in den Startlöchern.
Am 9. Juli erscheint das Rollenspiel für die Nintendo Switch und den PC. Im Zuge des gestern ausgestrahlten Showcase zu Monster Hunter gab es neue Informationen sowie einen frischer Trailer. Im Gegensatz zu den anderen "Monster Hunter"-Titeln liegt der Fokus bei diesem Ableger deutlich mehr auf der Geschichte und so werdet ihr in die Rolle eines jungen Riders schlüpfen, der die Kraft besitzt, den Kinship-Stein zu nutzen, um damit Beziehungen zu Monstern aufzubauen. Während eurer Reise werdet ihr auch auf Charaktere aus dem Vorgänger treffen, zum Beispiel Lilia und Reverto.
Monster Hunter Stories 2: Wings of Ruin - Trailer:
Darüber hinaus hat Capcom einige Details zum Kampfsystem von Monster Hunter Stories 2: Wings of Ruin bekannt gegeben. Wie auch im ersten Teil geht es wieder rundenbasiert zu. Ähnlich dem Schere-Stein-Papier-Konzept müsst ihr je nach Situation die Attacken-Typen "Leistung", "Geschwindigkeit" und "Technik" einsetzen, um im Kampf erfolgreich zu sein. Zusätzlich spielen auch der Waffentyp und die eigenen Fähigkeiten eine wichtige Rolle.
Wenn ihr die Monster genau beobachtet und im richtigen Moment die entsprechende Attacke einsetzt, wird euer Angriff besonders effektiv. Es wird sogar möglich sein, bestimmte Körperteile der Monster anzuvisieren, um sie nicht nur zu verlangsamen, sondern womöglich gänzlich zu stoppen. Zusammen mit dem hilfreichen Monstie sind zudem mächtige Doppelangriffe möglich.