Monster Hunter Rise: Kein Cross-Play und Cross-Save zwischen PC und Switch
Geschrieben am 12.10.2021 um 11:57 Uhr.
Wer von der Switch- zur PC-Version von Monster Hunter Rise wechselt, kann seine erkämpfte Ausrüstung nicht mitnehmen.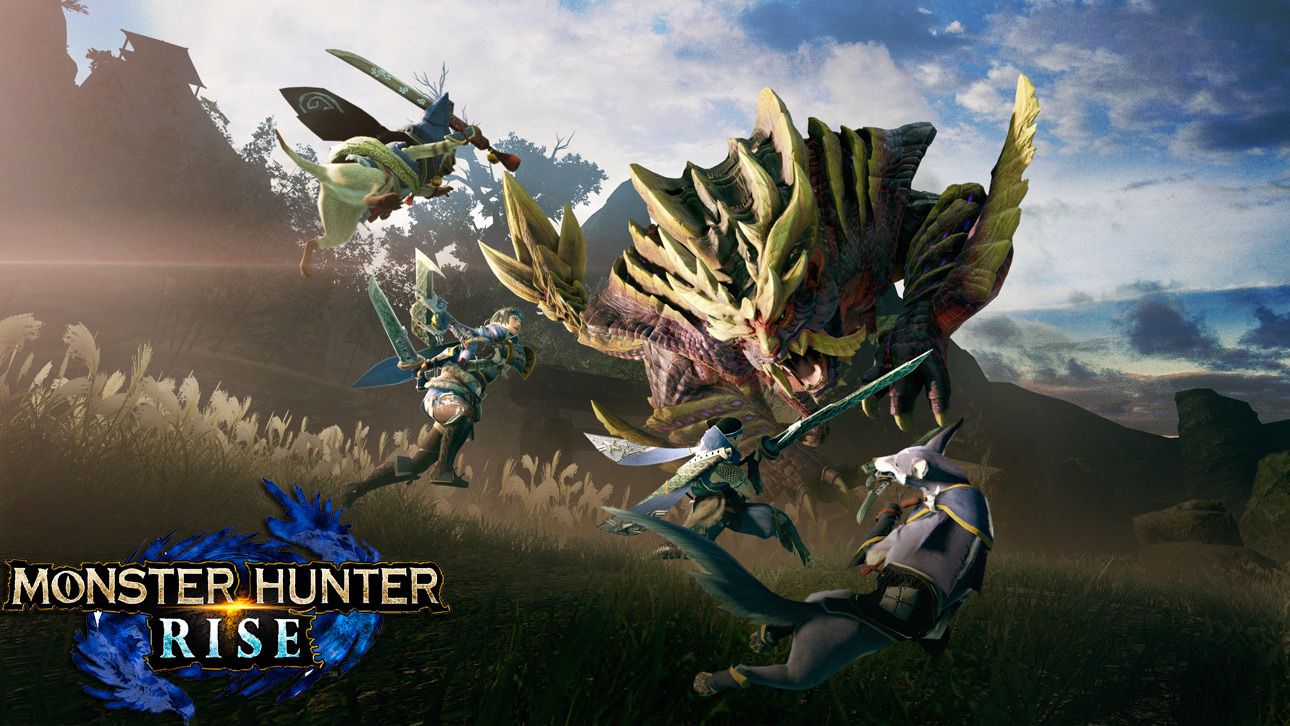 Am 12. Januar erscheint das bislang Switch-exklusive Monster Hunter Rise für den PC. Und nicht nur darauf können sich PC-Zocker freuen. Genau wie die Nintendo-Fans werden sie im Sommer 2022 die Erweiterung "Sunbreak" erhalten. Anders als noch bei Monster Hunter World: Iceborne soll die zeitgleich mit der Konsolenfassung auf Steam erscheinen und nicht erst Monate später. Doch Capcom kann auch schlechte Nachrichten verbreiten. Wie der Publisher bekannt gegeben hat, wird Monster Hunter Rise weder Cross-Save noch Cross-Play unterstützen.
Auf Twitter hat das japanische Unternehmen mitgeteilt, dass man zwar die Anfragen zu diesen Features beachtet, aber "unglücklicherweise" während der Entwicklung festgestellt habe, dass man nicht in der Lage sei, sie umzusetzen. Einen genauen Grund dafür nennt man nicht. Kein Wunder also, dass in den Tweets darunter durchaus einiges an Enttäuschung zu finden ist. Da schreibt etwa jemand, dass zwar ein Indie-Titel wie Hades Cross-Save zwischen Switch und PC bietet, aber ein AAA-Hersteller wie Capcom das nicht hinbekommt und sich damit das "Abwärtsgefälle" für Monster Hunter fortsetze – womit auch immer es nach Meinung des Nutzers angefangen habe.
We've heard your requests for Cross-Save / Cross-Play for #MHRise & #Sunbreak, but unfortunately, after looking into it throughout the development process, we found we are unable to implement it this time. As always, we appreciate your continued feedback and support.

— Monster Hunter (@monsterhunter) October 11, 2021
Wenn ihr nun also Monster Hunter Rise bereits auf der Switch ausgiebig gespielt habt und im Januar zur PC-Version wechseln wollt, die mit höherer Bildrate, in besserer Auflösung und allgemein schickerer Optik läuft, müsst ihr euch darüber im Klaren sein, komplett neu anfangen zu müssen. Ihr könnt euren auf der Konsole erreichten Fortschritt nicht übernehmen und auch nicht mit den Leuten weiterhin zusammen auf die Jagd auf die gehen, mit denen ihr bislang eine Gruppe gebildet habt – es sei denn natürlich, sie vollziehen auch den Wechsel auf den PC.