Action-RPG Minecraft: Dungeons angekündigt
Geschrieben am 01.10.2018 um 11:32 Uhr.
Neben dem "Village and Pillage"-Update für Minecraft stand eine neue Spielankündigung im Mittelpunkt der Minecon Earth 2018.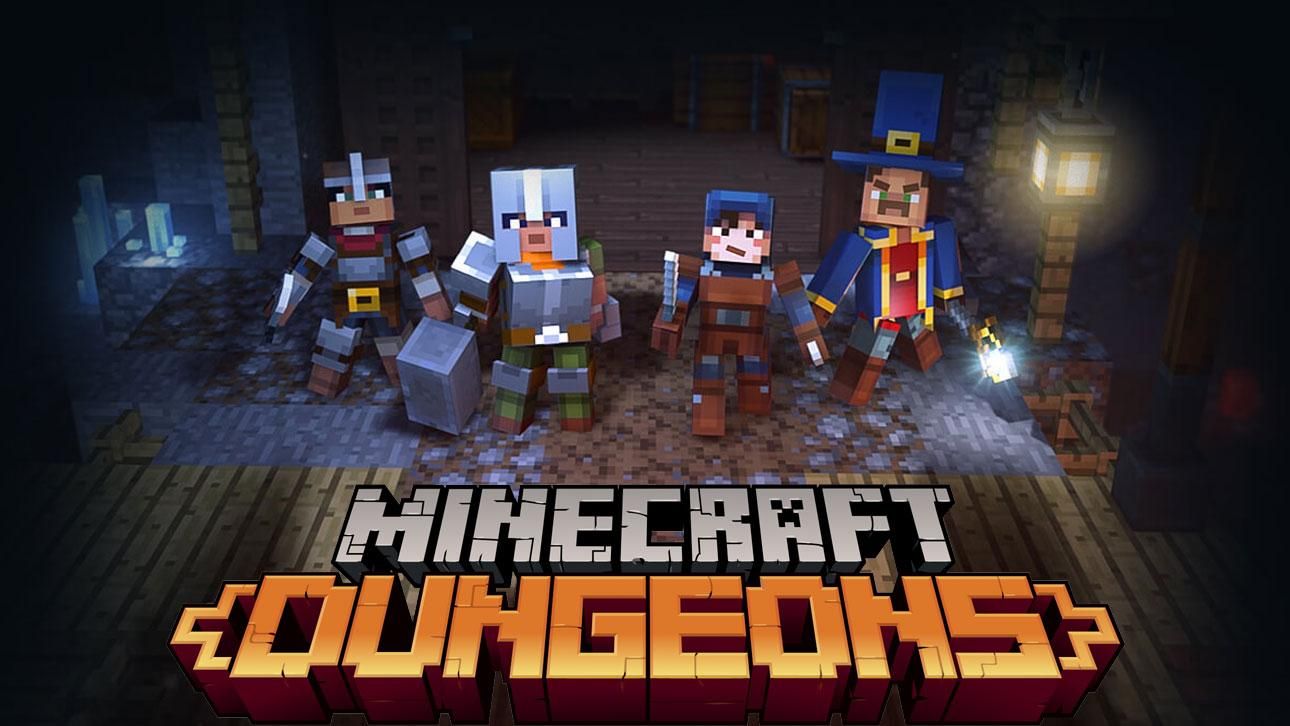 Am Wochenende konnten Zuschauer während der live ausgestrahlten Minecon Earth 2018 einen Blick auf kommende Features für Minecraft erhaschen. Aber nicht nur das: Auch eine Spielankündigung war Teil der Show – dazu später mehr. Während des Livestreams waren ebenfalls Neuerungen für Add-ons ein Thema, die es euch unter anderem ermöglichen, mehr oder bestimmte Mobs antanzen zu lassen und sie mit Animationen und Effekten zu individualisieren. Eine Beta dazu startet bereits am 3. Oktober. Mit der Einführung von Scripting API werden zudem noch dieses Jahr erstmals Mods offiziell unterstützt.
Anfang des nächsten Jahres landet hingegen das "Village and Pillage"-Update mit netten Dorfbewohnern in vielen unterschiedlichen Variationen in Minecraft. Aber nun, damit's nicht zu friedlich und langweilig wird, kommen auch Plünderer mit Biestern ins Spiel, die den Dorfbewohnern das Leben zur Hölle machen. Auch mit Pandas und vielen weiteren Katzen könnt ihr in Minecraft Anfang des nächsten Jahres rechnen.
Besonders interessant ist aber folgende Neuigkeit: Derzeit sind mehrere Standalone-Titel im Minecraft-Universum in Arbeit, eines davon ist das Action-Adventure namens Minecraft: Dungeons, das sich sehr an klassischen Dungeon-Crawlers orientiert: 
Ab dem nächsten Jahr begebt ihr euch allein oder mit bis zu vier Spielern in eine düstere Welt, in der gekämpft und gelootet wird, was das Zeug hält. Im Team stellt ihr euch zwar größeren Herausforderungen als Einzelspieler, erhaltet dafür aber auch bessere Belohnungen. In Minecraft: Dungeons kommt Minecrafts Kampfsystem in einem Adventure-Spiel unter, in dem ihr völlig neue Umgebungen erkundet und fiese Monster bekämpft. Während all der Action sammelt ihr allerlei Krams, auf den ihr im weiteren Spielverlauf sicher nicht verzichten wollt.
Der Titel soll nächstes Jahr erscheinen und ist bisher nur für den PC angekündigt.
Quelle: Microsoft / Mojang