Prince of Persia kehrt zurück … als VR-Escape-Room
Geschrieben am 13.02.2020 um 14:09 Uhr.
Mit Prince of Persia: The Dagger of Time habt ihr bald die Möglichkeit, die Macht der Zeitkontrolle hautnah zu erleben.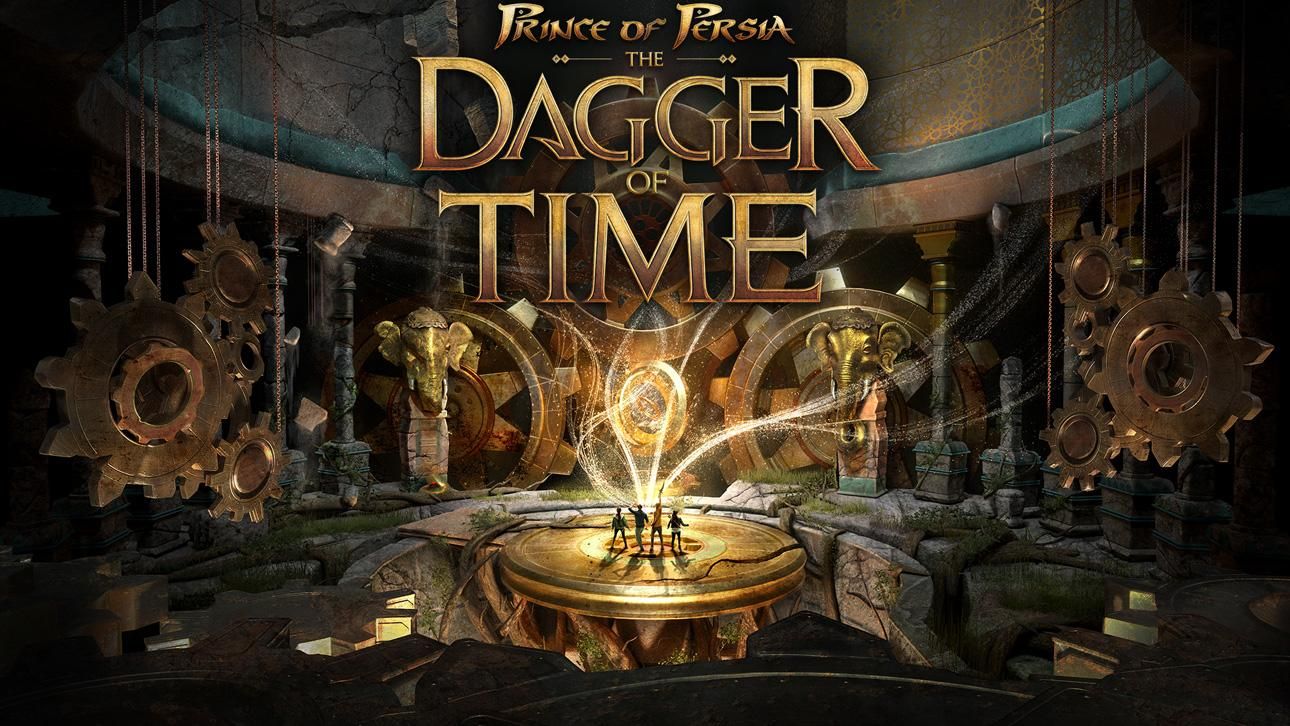 Es gibt diverse Marken, die Ubisoft heutzutage nicht mehr so wirklich bedient. Auf ein neues Splinter Cell warten die Fans bereits seit sechseinhalb Jahren und das bislang letzte Prince of Persia für PC und Konsole hat sogar schon eine ganze Dekade auf dem Buckel. Das heißt aber nicht, dass jene Franchise komplett brachliegt. Erst 2018 ist mit Prince of Persia: Escape ein Mobilegame erschienen, genaugenommen ein Endless Runner. Und nun hat Ubisoft mit Prince of Persia: The Dagger of Time etwas Neues angekündigt. Was vom Namen her wie ein neuer Teil der "Sands of Time"-Reihe klingt, ist aber gar kein klassisches Videospiel, sondern ein Escape Room in Virtual Reality, an dem ihr euch demnächst an mehreren Standorten auf der ganzen Welt versuchen könnt.
"Prince of Persia: The Dagger of Time ist ein Virtual-Reality-Escape-Spiel, angesiedelt in der Welt von Prince of Persia, das es euch ermöglicht, Zeitkontrolle zu erleben", heißt es auf der offiziellen Webseite. Das Ganze spielt in dem Universum der "Sands of Time"-Trilogie). Ihr werdet von Kaileena in der Festung der Zeit heraufbeschworen, um einen bösen Magier aufzuhalten. Die Dame überreicht euch den namensgebenden Dolch der Zeit, mit dem ihr die Zeit verlangsamen, anhalten und sogar zurückspulen könnt.
Prince of Persia: The Dagger of Time setzt auf Kooperation zwischen mehreren Spielern und soll alle Altersgruppen ansprechen. Im Team löst ihr knifflige Puzzles. Dafür interagiert ihr mit unterschiedlichen Objekten, absolviert Kletterpassagen und setzt den magischen Dolch ein.

Noch in diesem Frühjahr soll Prince of Persia: The Dagger of Time an über 300 Orten auf der ganzen Welt spielbar sein. Auf der Webseite gibt es eine Karte, auf der sie alle markiert sind. Allein in Deutschland sind es über 25 Orte, so zum Beispiel im Exit VR in Berlin, dem VR Bremen, der Jochen Schweizer Arena in Taufkirchen bei München, im Exit Games Stuttgart oder und sogar an zwei Standorten in Düsseldorf – was jedoch nicht sonderlich verwunderlich ist, hat Ubisoft doch seine deutsche Niederlassung in der Hauptstadt von NRW.
Quelle: Ubisoft