Microsoft: Nicht alle Spiele von Bethesda zwangsweise Xbox-exklusiv
Geschrieben am 22.09.2020 um 12:06 Uhr.
Microsoft wolle von Fall zu Fall entscheiden, ob es Bethesda-Spiele auch für die Systeme anderer Hersteller geben wird.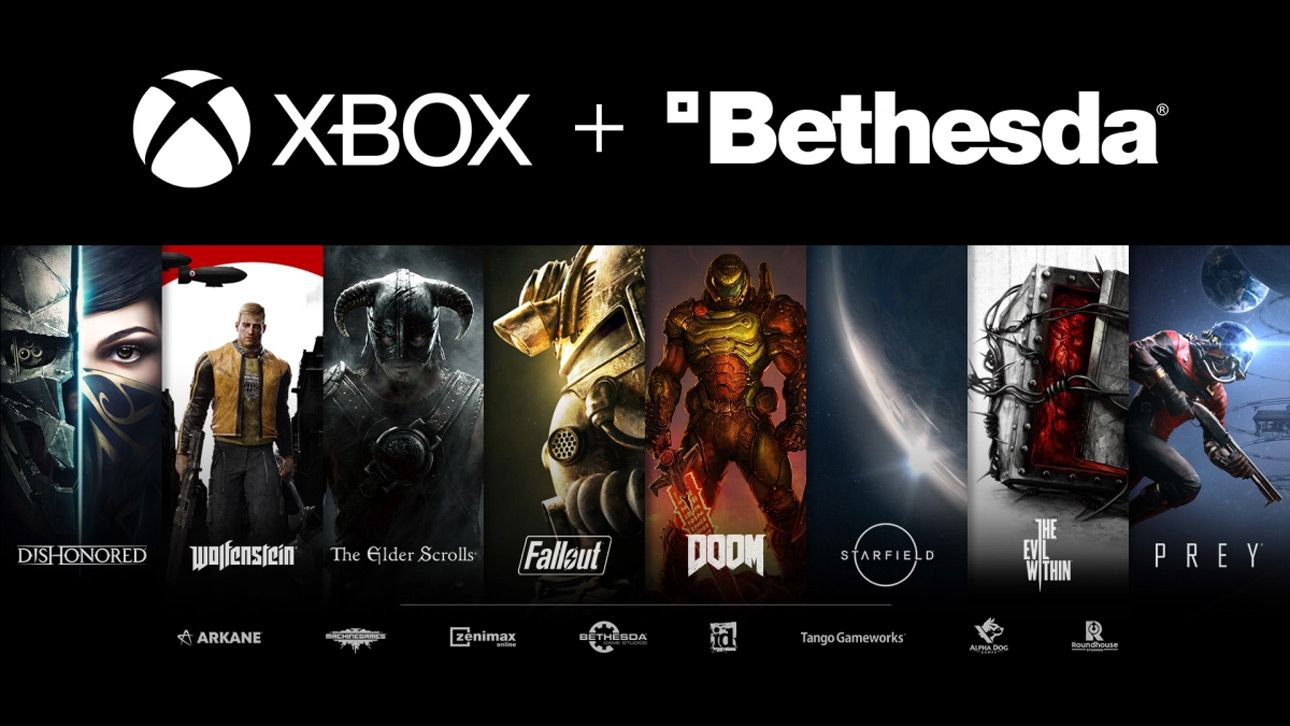 Mit dem Aufkauf von ZeniMax Media und somit dessen Tochterfirma Bethesda Softworks hat Microsoft gestern eine richtige News-Bombe platzen lassen. Viele Spieler, die nicht auf den Plattformen des Redmonder Konzerns zocken, fürchten nun, dass sie nicht in den Genuss künftiger Spiele von Bethesda kommen werden. Vor allem die Sony-Jünger werden sich nun die Frage stellen, ob denn etwa Starfield oder The Elder Scrolls 6 für die PlayStation 5 erscheinen oder den Besitzern eines Gaming-PCs mit Windows 10 beziehungsweise einer der Xbox-Konsolen vorbehalten sein werden.
Phil Spencer, Head of Xbox, hat in einem Interview mit Bloomberg (via Jason Schreier) nicht für vollständige Beruhigung gesorgt, aber zumindest offengelassen, ob jene Titel Xbox-exklusiv sein werden oder nicht. Fest steht derzeit nur, dass Microsoft nichts an den Exklusiv-Deals zwischen Sony und Bethesda bezüglich Deathloop sowie GhostWire: Tokyo ändern wird. Somit werden beide Titel, die für 2021 angekündigt sind (Deathloop wurde jüngst auf das nächste Jahr verschoben), erstmal nur für die PlayStation 5 und den PC erscheinen. Die Xbox Series X und S werden erst später bedient.
Was Titel anbelangt, die in der ferneren Zukunft auf den Markt kommen werden, hält sich Microsoft alles offen. Die Spiele werden natürlich für den PC und die Xbox erscheinen. Außerdem spricht Spencer davon, dass man von Fall zu Fall entscheiden werde, ob man ein Werk auch für andere Konsolen veröffentlicht. Es sei also nicht ausgeschlossen, dass Starfield, The Elder Scrolls 6 und die Spiele, die bislang noch gar nicht offiziell angekündigt wurden, auch auf der PlayStation 5 spielbar sein werden.
Quelle: Bloomberg / Jason Schreier