Hitman 3, Control und mehr für die Nintendo Switch
Geschrieben von Nico Trendelkamp am 28.10.2020 um 15:58 Uhr.
Nintendo überrascht mit einer Mini Direct, die es in sich hat: Control, Hitman 3 und mehr kommen für die Switch.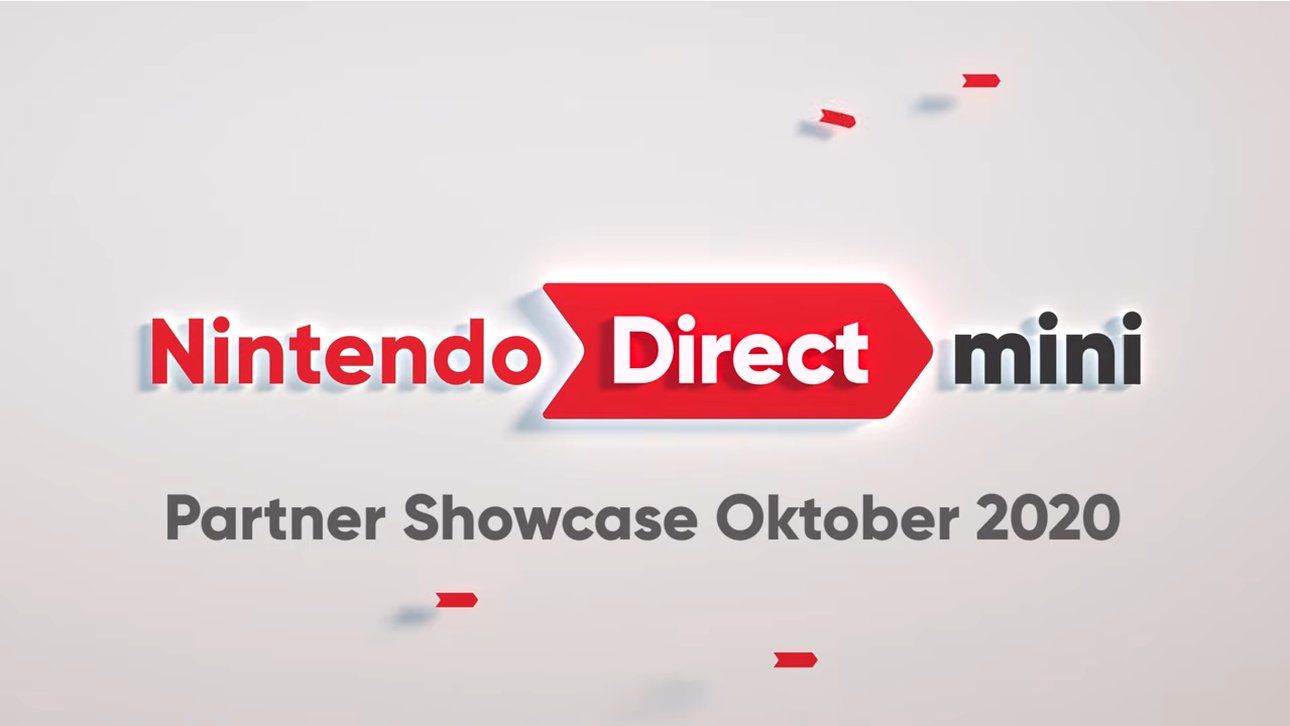 Nintendo hat (wieder einmal ohne Vorankündigung) eine weitere Ausgabe des Direct Mini: Partner Showcase veröffentlicht. Es handelt sich dabei um die letzte Veröffentlichung in diesem Jahr, in der es ausschließlich um Spiele von Drittherstellern geht. Dafür war die Ausgabe aber wieder vollgepackt mit zahlreichen Games und Ankündigungen.
Beginnen wir mit den weniger guten Nachrichten. Das Rollenspiel Bravely Default 2 wird nicht mehr in diesem Jahr erscheinen. Stattdessen soll es nun am 26. Februar 2021 auf den Markt kommen. Um euch für die zusätzliche Wartezeit zu entschädigen, haben die Entwickler einige neue Charaktere, die ihr in den ersten Spielstunden trefft, sowie einen weiteren Trailer enthüllt. Wer will, kann das Spiel ab sofort vorbestellen.
Nur gut einen Monat später erscheint Story of Seasons: Pioneers of Olive Town. Ab dem 26. März 2021 könnt ihr euer altes Leben hinter euch lassen und in Olive Town als Nachwuchsfarmer neu beginnen. Ähnlich wie schon im Vorgänger steht nicht nur die Feldarbeit im Vordergrund. Ihr müsst zunächst einen halben Wald abholzen, um Platz für die Felder zu schaffen. Außerdem entdeckt ihr neue Tierarten, erkundet Höhlen und baut Beziehungen zu anderen Bewohnern auf. Sogar eine Heirat ist möglich.
 
Nintendo Direct Mini: Partner Showcase - Oktober 2020:
Hitman 3
Die erste faustdicke Überraschung kam von IO Interactive. Das dänische Entwicklerteam hat angekündigt, dass Hitman 3 auch für die Nintendo Switch erscheint, allerdings nicht auf einem Modul, sondern als Cloud-Version. Ihr benötigt also zwingend eine konstante Internetverbindung, um als Auftragskiller erfolgreich zu sein. Wann die Switch-Version erscheint, wurde leider nicht verraten. Ein ähnliches Konzept gibt es bereits in Japan. Dort können Switch-Besitzer seit geraumer Zeit Resident Evil 7 und Assassin's Creed Odyssey spielen.
Hitman 3 - Cloud Version:
Control
Die nächste Cloud-basierte Portierung kommt von den Finnen von Remedy Entertainment. Das Actionspiel Control ist ab sofort über den Nintendo eShop für knapp 40 Euro in der Ultimate Edition zu haben. Ähnlich wie auch bei Hitman 3 ist eine Internetverbindung die Voraussetzung, um das Spiel zu zocken. Zudem dürft ihr zwischen zwei Grafikmodi wählen: Entweder erlebt ihr das Spiel in 30 FPS und aktiviertem Raytracing oder mit doppelter Bildrate und ohne die schicken, in Echtzeit berechneten Spiegelungen.
Control - Ultimate Edition - Cloud Version:
Und das gab es auch noch
Bevor No More Heroes 3 für die Nintendo Switch erscheint, kommt ihr erst einmal in den Genuss der ersten beide Teile auf der tragbaren Konsole. No More Heroes und No More Heroes 2: Desperate Struggle, die für die Wii erschienen sind, gibt es ab sofort auch für die Switch. Der dritte Teil erscheint erst im nächsten Jahr.
Darüber hinaus wurde Surviving the Aftermath von Paradox Interactive vorgestellt, dass im Frühjahr 2021 für die Switch erscheinen soll. Außerdem gab es weitere Ausschnitte aus Immortals Fenix Rising, Griftlands (Sommer 2021) und Tropico 6 (6. November 2020). Seit heute ist auch das Puzzlespiel Part Time Ufo erhältlich sowie eine Demo zu Hyrule Warriors: Zeit der Verheerung.
Quelle: Nintendo