Activision Blizzard überwacht Schwangerschaftspläne von Mitarbeiterinnen
Geschrieben am 11.04.2019 um 13:00 Uhr.
Activision Blizzard zahlt für Daten über die eigenen Mitarbeiterinnen bezüglich deren Schwangerschaften.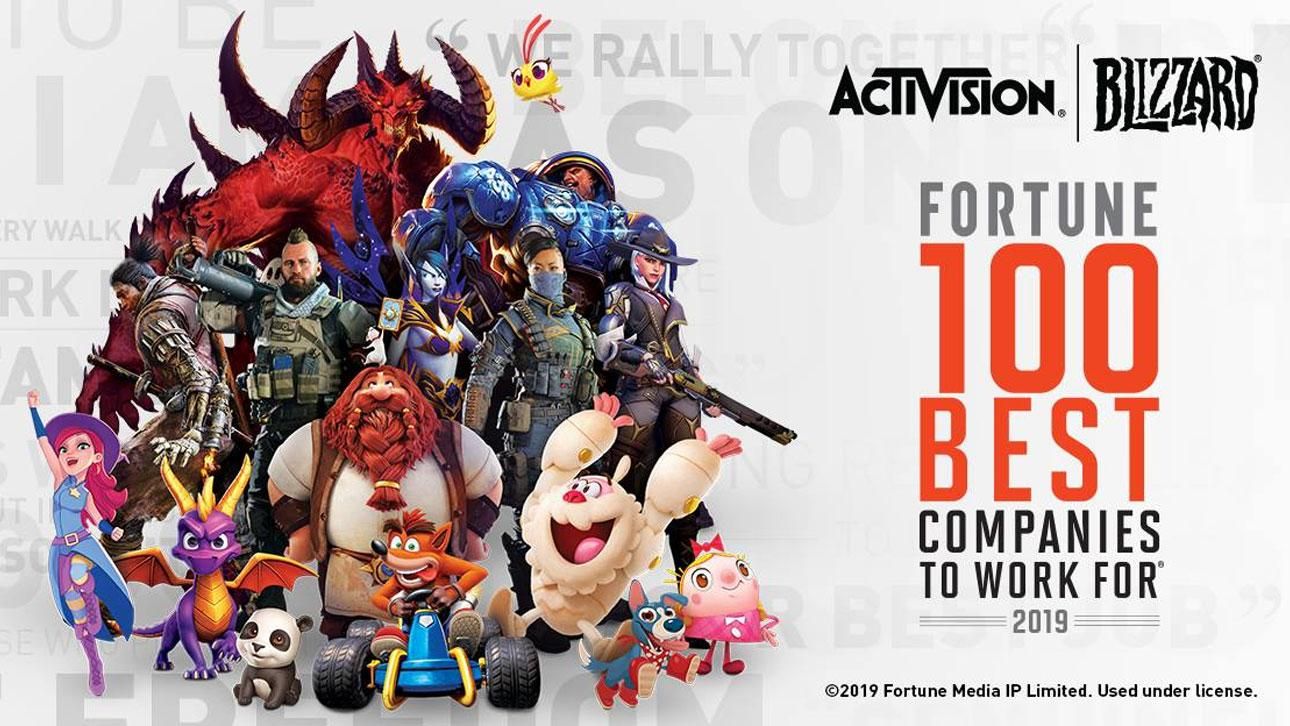 Activision Blizzard scheint sehr neugierig zu sein, was die Familienplanung der eigenen Mitarbeiterinnen betrifft. Die Washington Post berichtet, dass der Konzern seinen weiblichen Angestellten anbietet, Dritthersteller-Apps von Ovia Health zu benutzen, und dafür täglich eine 1-Dollar-Geschenkkarte zu erhalten. Hierbei handelt es sich um Programme, die sich um das Thema Schwangerschaft und Muttersein drehen. Nutzerinnen geben hierbei private Informationen an, um dann zum Beispiel von Ovia Fertility angezeigt zu bekommen, wann sie am fruchtbarsten sind. Ovia Pregnancy dient während der Schwangerschaft dazu, das Wachstum des Babys zu verfolgen. Zu guter Letzt gibt es noch Ovia Parenting für junge Mütter, um die Entwicklung des Kindes zu dokumentieren.
Warum wir über so etwas berichten? Nun, das hat was damit zu tun, dass Activision Blizzard eben seine Mitarbeiterinnen dazu motiviert, jene Apps zu benutzen. Arbeitgeber haben die Möglichkeit, gegen Geld Zugang zu Daten der Ovia-Apps zu erhalten, um so zu sehen, was die eigenen Angestellten dort eingeben. Die Daten sind zwar anonymisiert, trotzdem hat das Ganze einen faden Beigeschmack. Ovia Health beteuert, dass man nicht gegen das Datenschutzrecht verstoße.
Die Washington Post hat mit Milt Ezzard, dem Vice President of Global Benefits des Publishers, gesprochen. Laut ihm sei Ovia entscheidend gewesen, um Mitarbeiterinnen dazu zu bringen, Apps zu nutzen, die nach persönlichen Informationen fragen. "Jedes Mal, wenn wir so etwas vorstellten, gab es einen kleinen Aufschrei", so Ezzard. 2014 habe man dann damit angefangen, den Mitarbeiterinnen Ovia anzubieten. Seitdem hätte sich die Einstellung zu solchen Apps zum Positiven gewandelt. "Schließlich verstanden die Leute, dass es freiwillig ist. Du hast keine Waffe am Kopf und wir belohnen dich dafür, wenn du dich dazu entschließt, es zu tun."

Nun ist eine Schwangerschaft natürlich nichts, was man seinem Arbeitgeber auf Dauer verheimlichen kann. Dass Unternehmen ein Interesse daran haben zu wissen, ob ihre Mitarbeiterinnen schwanger werden wollen, ist logisch. Schließlich bedeutet eine Schwangerschaft auch immer, dass die werdende Mutter irgendwann für eine längere Zeit aus dem Beruf ausscheidet. Dass Konzerne wie Activision Blizzard Geld dafür zahlen, Informationen darüber zu erhalten, ob Mitarbeiterinnen versuchen, schwanger zu werden, ist sicherlich kritisch zu beäugen. Allerdings wird der Hersteller von Call of Duty wohl kaum der einzige große Arbeitgeber in der Spielebranche sein, der von so einem Service Gebrauch macht. Außerdem sei erwähnt, dass die Angestellte, die die Washington Post interviewt hat, selbst sagt, dass sie nie ein Problem mit Ovia und dessen Datenhandel hatte.
Quelle: Washington Post