Weg von der Straße! Bald fährt Goofy in Disney Speedstorm mit
Geschrieben von Nico Trendelkamp am 20.09.2022 um 14:11 Uhr.
Mit Disney Speedstorm soll demnächst ein Fun-Racer erscheinen, in dem mit Disney-Charakteren um den Sieg fahrt.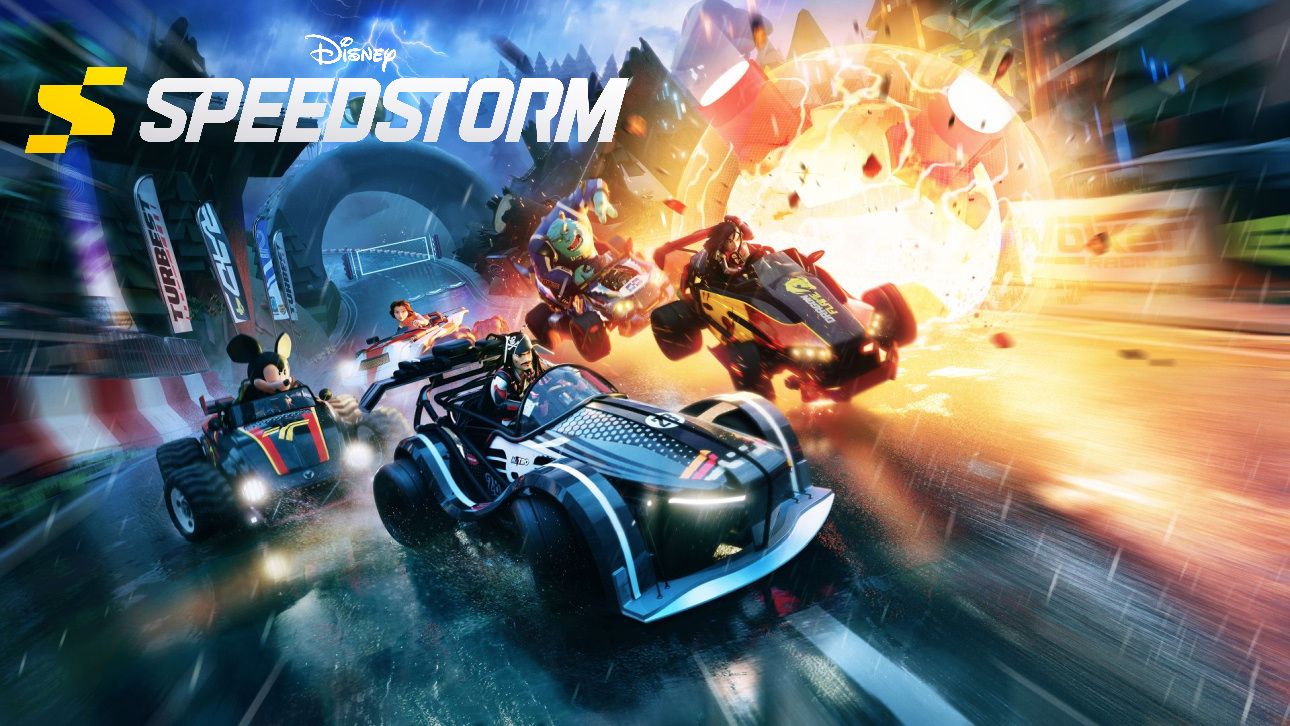 Obwohl Disney seit einigen Jahren selbst nicht mehr als Publisher auftritt, ist das Unternehmen äußerst aktiv in der Branche. An unzählige Partner wurden Lizenzen vergeben, so dass auf zahlreichen zukünftigen Spielen nicht nur das Logo des Maus-Imperium prangen wird, sondern auch Micky, Donald sowie Figuren aus diversen Pixarwelten wieder verstärkt auftreten. Beim englischen Entwickler Dlala Studios entsteht beispielsweise der Plattformer Disney Illusion Island, während Gameloft an der Lebenssimulation Disney Dreamlight Valley schraubt. Doch beim französischen Hersteller befindet sich noch ein anderes Spiel mit der entsprechenden Lizenz in der Entwicklung: der Fun-Racer Disney Speedstorm. Dass die Franzosen mit Rennspielen Erfahrung haben, zeigt die hauseigene Asphalt-Reihe.
Das Spiel Disney Speedstorm wird vermutlich bei einigen Spielern noch unter dem Radar fliegen, denn weder Disney noch Gameloft haben die große Marketingmaschinerie bislang gestartet. Selbst auf dem Disney & Marvel Showcase wurde der Titel nur kurz präsentiert. Dabei soll das Free-to-Play-Game schon sehr bald für alle Konsolen sowie den PC erscheinen. Die Rede ist von diesem Jahr noch. Viel zu spüren ist davon allerdings nichts. Dabei sind die angekündigten Details durchaus interessant. Mit Disney Speedstorm erwartet euch ein Fun-Racer in bester Mario-Kart-Tradition. Auf thematisch passenden Rennstrecken wird mit populären Disney-Charakteren um den Sieg gefahren. Zusätzlich dürfen verschiedene Skills eingesetzt werden, um den anderen Fahrern das Leben schwer zu machen. Neben verschiedenen Mehrspielermodi steht ebenfalls ein Abenteuermodus für Solisten zur Verfügung. Außerdem gibt es die Möglichkeit, Figuren zu verbessern und zahlreiche kosmetische Gegenstände zu erspielen. Insbesondere aber die verschiedene Charaktere und Rennstrecken werden das Spiel von anderen Genrekollegen abheben. Von Micky Maus über Captain Jack Sparrow bis hin zu Mogli und Mulan ist alles dabei, was in der Disney-Welt Rang und Namen hat.
We are delighted to reveal that Goofy will be joining the #DisneySpeedstorm Racer roster after launch!

Make sure you've signed up on our website and have Wishlisted the game on your platform of choice so you're good to go at launchhttps://t.co/zkkvQV64u2 pic.twitter.com/ROG7pY7H4O

— Disney Speedstorm (@SpeedstormGame) September 15, 2022
Nun hat Gameloft einen weiteren Charakter enthüllt, der nach dem Release seinen Weg in das Spiel finden wird. Der leicht trottelige Freund von Micky Maus, Goofy, wird sein Talent auf der Rennstrecke beweisen müssen. Ist er vielleicht doch nicht so verpeilt wie immer gedacht? Goofy reiht sich damit in die Riege der bisher bekannten Fahrer ein. Dazu gehören nach derzeitigem Stand Micky Maus, Donald Duck, Captain Jack Sparrow, Elizabeth Swann, Sulley, Herkules, Megara, Belle, das Biest, Mulan, Li Shang sowie Balu und Mogli. Mal sehen, welche Charaktere noch hinzugefügt werden, denn die Entwickler haben bereits angekündigt, das Spiel mit weiteren Inhalten nach dem Erscheinen zu versorgen. Arielle oder Schneewittchen würden mit Sicherheit auch ein paar interessante Rennfahrerinnen abgeben.