UPFATE: GTA: The Trilogy – The Definitive Edition: Infos zum Preis
Geschrieben von Nico Trendelkamp am 12.10.2021 um 12:45 Uhr.
Grand Theft Auto: The Trilogy – The Definitive Edition wird aller Voraussicht nach zum Vollpreis verkauft.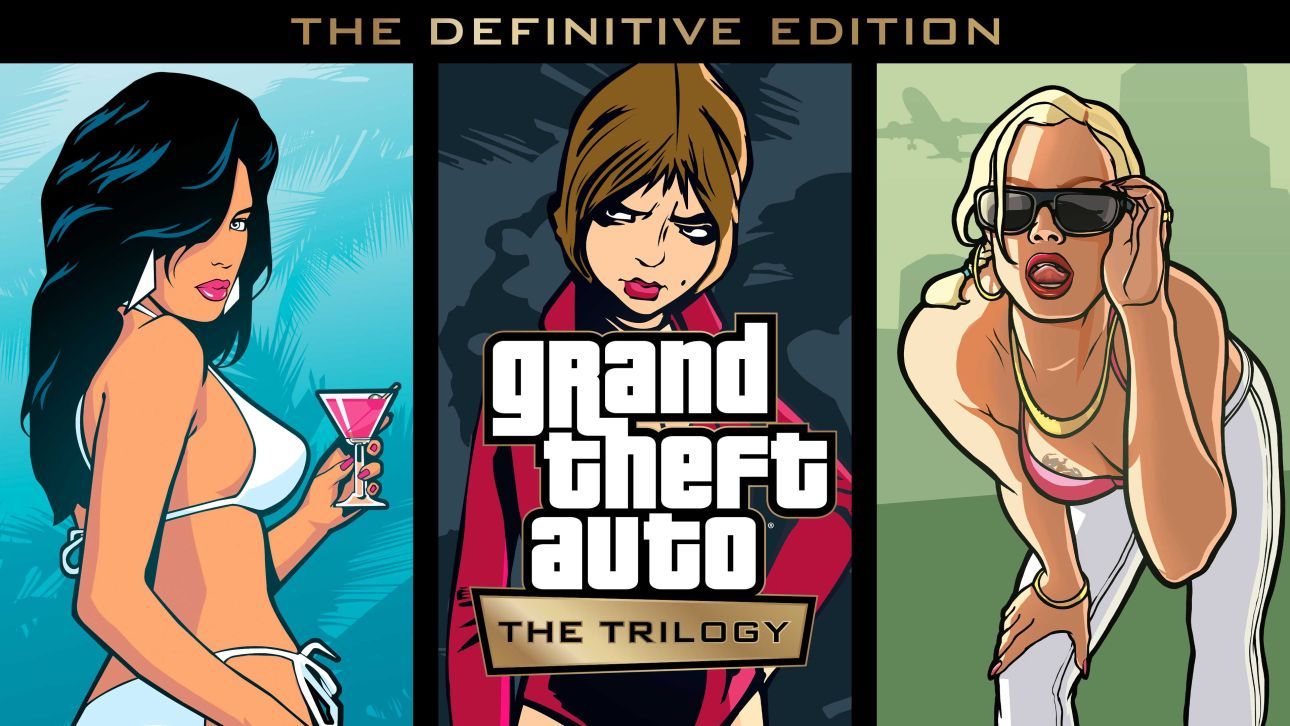 Update vom 12.10.2021: Wir wissen nicht, wann genau in diesem Jahr GTA: The Trilogy – The Definitive Edition erscheint, wie die Remasters aussehen und welche spielerischen Verbesserungen es geben wird. Dazu gibt es auch Tage nach der Ankündigung nichts. Dafür haben wir einen ersten Anhaltspunkt, wie teuer die Sammlung sein wird. Es sieht ganz danach aus, als würden Rockstar und Mutterkonzern Take-Two den Vollpreis dafür verlangen. Eine Resetera-Nutzerin hat berichtet, dass der Online-Händler Base.com die PS5 und Xbox-Series-X/S-Version für knapp 77 Euro gelistet hatte, die Varianten für die anderen Konsolen für 65 Euro. Die Einträge sind mittlerweile aber verschwunden und es ist möglich, dass es sich bei den Preisen nur um Platzhalter handelte. Wir sollten uns aber doch besser darauf einstellen, mehr als bloß 40 Euro für GTA: The Trilogy – The Definitive Edition zahlen zu müssen.
Wie die polnische Webseite PPE berichtet (danke, VG24/7), sollen die physischen Fassungen der Sammlung für die PS4, Xbox One und Nintendo Switch am 7. Dezember erscheinen. Die Varianten für die jüngsten Konsolen von Microsoft und Sony jedoch sollen erst 2022 folgen, heißt es. Da Rockstar GTA: The Trilogy – The Definitive Edition aber für dieses Jahr angekündigt hat (und das für alle Plattformen inklusive dem PC), ist davon auszugehen, dass die digitalen Versionen früher auf den Markt kommen werden als die physischen, sofern der Bericht von PPE stimmt. 
Originalmeldung vom 11.10.2021: Als Gerücht konnte man die Meldungen zu Grand Theft Auto: The Trilogy – The Definitive Edition schon lange nicht mehr betrachten, aber jetzt hat es Rockstar Games endlich offiziell gemacht. Am vergangenen Freitag hat der Entwickler die Trilogie für Konsolen, den PC und mobile Endgeräte angekündigt, passend zum 20-jährigen Jubiläum von Grand Theft Auto 3. Einen konkreten Release-Termin gibt es noch nicht, aber noch in diesem Jahr soll Grand Theft Auto: The Trilogy – The Definitive Edition für PlayStation 5, PlayStation 4, Xbox Series X/S, Xbox One, Nintendo Switch und über den Rockstar Games Launcher für den PC erscheinen. Innerhalb der ersten Jahreshälfte 2022 folgen dann die entsprechenden Versionen für iOS und Android.
Rockstar Games wird die ersten drei 3D-Spiele der Reihe aber nicht einfach in ihrer ursprünglichen Version auf den Markt werfen. GTA 3, GTA: Vice City und GTA: San Andreas werden zwar das klassische Look & Feel der Originale behalten, aber eine überarbeitete Grafik und Gameplay-Verbesserungen bieten. Welche Veränderungen im Detail auf euch zukommen, hat Rockstar Games noch nicht enthüllt, aber in den kommenden Wochen sollen weitere Informationen folgen. Sollten sich die aktuellsten Gerüchte der letzten Zeit auch hier bewahrheiten, dann wurde für die Umsetzung die Unreal Engine genutzt.
Das Jubiläum innerhalb der Reihe wird außerdem noch an anderer Stelle gefeiert. Für den Herbst plant der Entwickler einige besondere Events in Grand Theft Auto Online, mit denen ihr euch thematisch abgestimmte Kleidungsstücke und Lackierungen für eure fahrbaren Untersätze holen könnt.