UPDATE: GTA 5: Mehr Futter für Hip-Hop-Fans im "Diamond Casino Heist"-Update
Geschrieben am 11.12.2019 um 13:57 Uhr.
Das "Diamond Casino Heist"-Update für GTA 5 enthält nicht nur den neuen Online-Heist, sondern auch einen neuen Radiosender.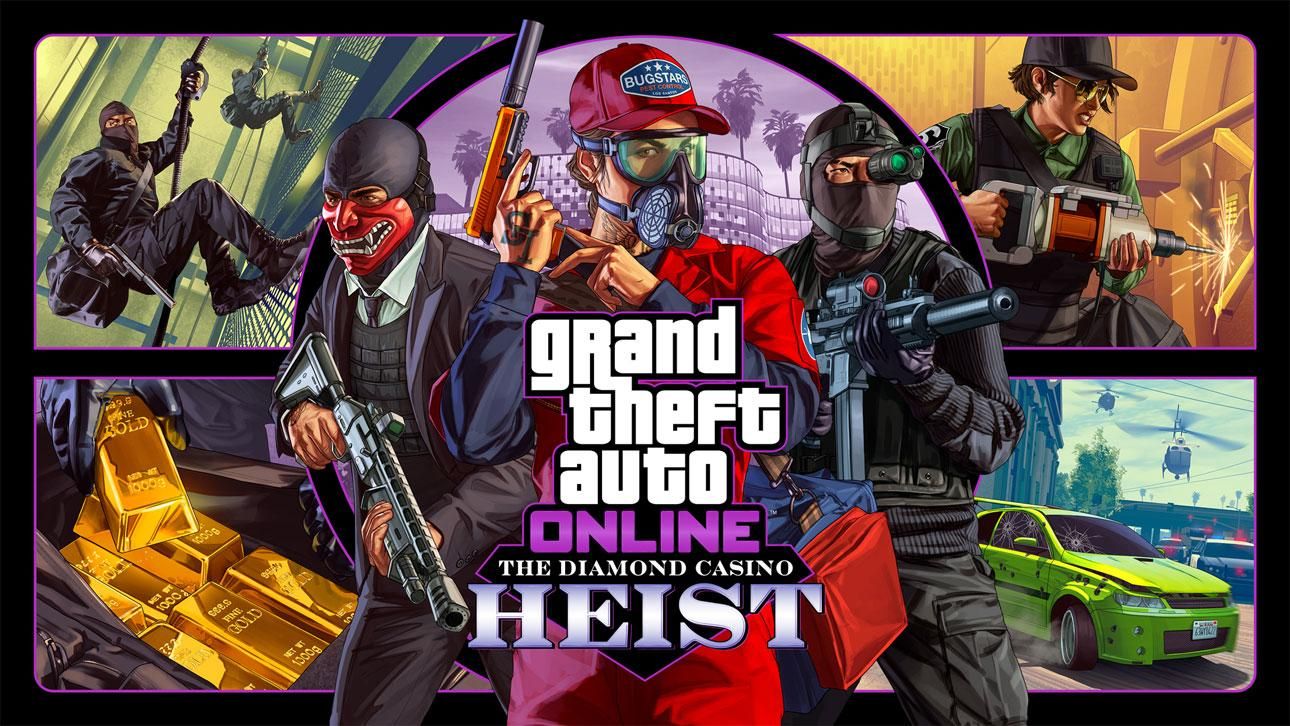 Update vom 11.12.2019: Morgen dürfen sich nicht nur "GTA Online"-Spieler über den neuen Heist freuen, bei dem sie das Diamond Casino ausrauben, es gibt auch einen neuen Radiosender. "iFruit Radio" heißt der Kanal, der auch im Einzelspielermodus von GTA 5 zu hören sein wird. Moderiert wird er von Danny Brown, einem US-Rapper, der hierzulande noch keinen sonderlich hohen Bekannheitsgrad hat. Passenderweise läuft auf "iFruit Radio" (iFruit ist die GTA-Parodie auf Apple) jede Menge Hip-Hop-Musik von Künstlern wie ScHoolboy Q, Travis Scott und eben Danny Brown selbst.
Hier die komplette Liste mit allen neuen Songs, die ihr ab morgen in GTA 5 hören könnt:
Megan Thee Stallion ft DaBaby – Cash Shit
Freddie Gibbs & Madlib – Crime Pays
Skepta ft Nafe Smalls – Greaze Mode
Pop Smoke – 100K on the Coupe
slowthai – I Need
Danny Brown – Dance In The Water
The Egyptian Lover – Everything She Wants
Burna Boy ft Zlatan – Killin Dem
Skepta & AJ Tracey – Kiss and Tell
D-Block Europe – Kitchen Kings
JME ft Giggs – Knock Your Block Off
Travis Scott – HIGHEST IN THE ROOM
Yung Thug ft Gunna and Travis Scott – Hot (Remix)
DaBaby ft Kevin Gates – POP STAR
Kranium feat AJ Tracey – Money In The Bank
J Hus – Must Be
Baauer and Channel Tres feat. Danny Brown – Ready to Go
D Double E & Watch the Ride ft DJ Die, Dismantle and DJ Randall – Original Format 
Shoreline Mafia – Wings
Alkaline – With the Thing
Headie One ft Skepta – Back to Basics (Floating Points Remix)
City Girls – Act Up
Denzel Curry & YBN Cordae ft. Take a Daytrip – AL1ENZ
Koffee ft Gunna – W
DaBaby – BOP
Naira Marley – Opotoyi (Marlians)
ScHoolboy Q – Numb Numb Juice
ESSIE GANG ft SQ Diesel – Pattern Chanel
Originalmeldung vom 06.12.2019: GTA Online erfährt kommende Woche ein großes Update. Rockstar Games hat die kostenlose Erweiterung "The Diamond Casino Heist" für den 12. Dezember angekündigt. Der Name macht deutlich: Ihr überfallt den Glücksspieltempel, der vor einigen Monaten nach langer Wartezeit seine Pforten im Multiplayer-Teil von GTA 5 geöffnet hat. Damit ihr diesen Coup aber planen und auch wirklich durchziehen könnt, muss sich der Anführer eurer Crew die neue Retrospielhalle kaufen. Im oberen Stockwerk laufen die Geschäfte und im unteren übt ihr, Tastenfelder zu hacken oder Tresorraumtüren zu knacken. Außerdem könnt ihr dort Ausrüstung und Fluchtfahrzeuge lagern.
Rockstar Games verspricht Großes für den neuen Heist in GTA Online: Es gibt eine Vielzahl an Planungs- und Vorbereitungsmissionen. Welche davon ihr absolviert, wirkt sich auf eure Strategie für den eigentlichen Überfall aus. Euch stehen also mehrere Vorgehensweisen offen. Allerdings ändern sich auch ständig die Sicherheitsmaßnahmen des Casinos. Während des Heists können immer wieder neue Situationen entstehen, mit denen ihr vorher nicht gerechnet habt und die sich auf den Ausgang der Operation auswirken. Dadurch soll die Mission ein hohen Wiederspielwert haben. Das klingt auf jeden Fall interessant.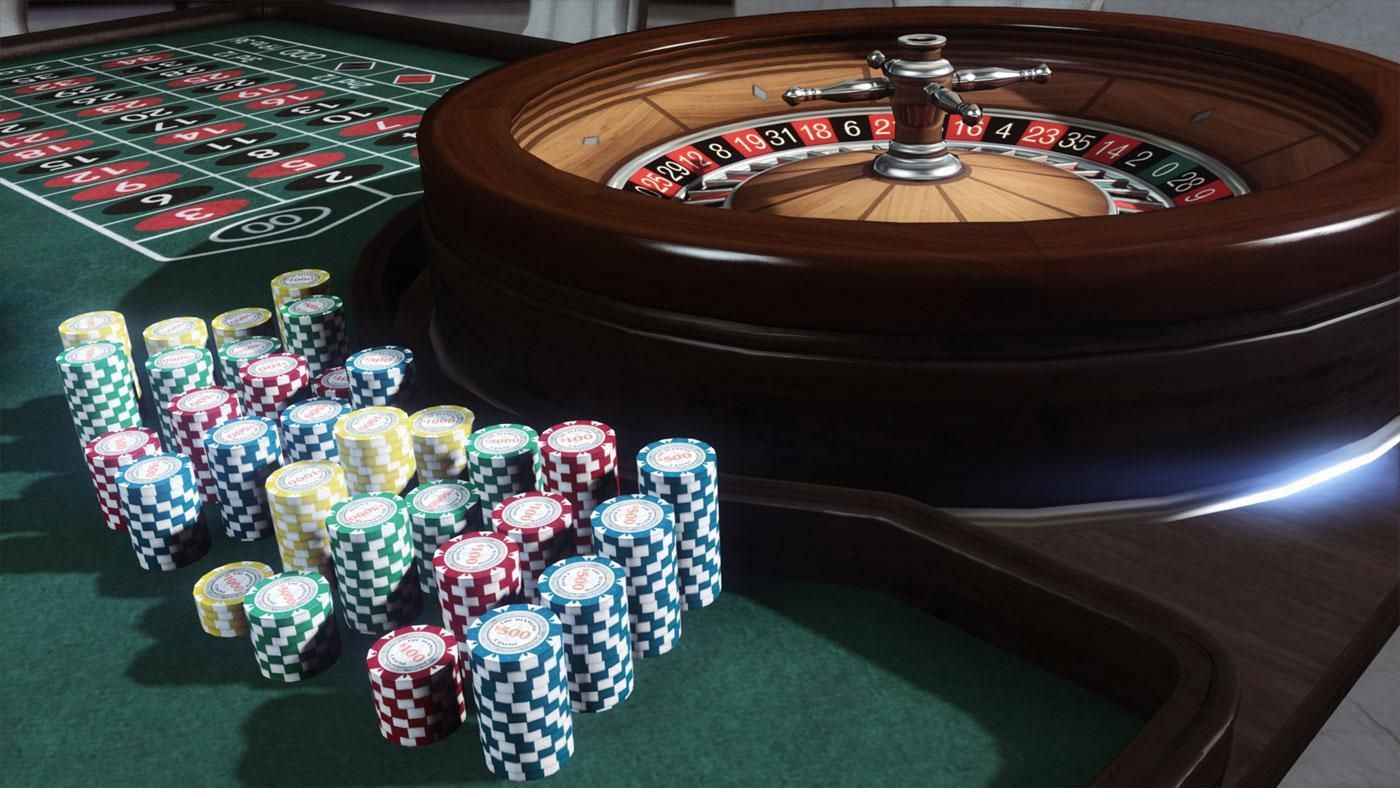 Im Casino lässt sich nächste Woche nicht mehr nur durch Glücksspiel Geld verdienen.
Bei dem Raubüberfall erhaltet ihr Unterstützung von der Cheng Holding Company, die sich an der Duggan-Familie, den Betreibern des Diamond Casinos, rächen will. Mehr Details zu dem Update soll es erst am kommenden Donnerstag geben, wenn es erscheint. Ihr wisst nun, was zu tun ist: GTA-Dollar sparen, um euch die Retrospielhalle leisten zu können und dann am übernächsten Wochenende viel Zeit für GTA Online einplanen. Ob der neue Heist wirklich der bisherige Höhepunkt in Sachen Raubüberfällen sein wird? Wir sind gespannt.
Quelle: Rockstar Games