UPDATE: Batman - Arkham Legacy: YouTuber sagt Ankündigungstermin voraus
Geschrieben am 29.11.2019 um 15:44 Uhr.
Warner Bros. Interactive Entertainment werde Batman: Arkham Legacy angeblich bei den Game Awards 2019 ankündigen.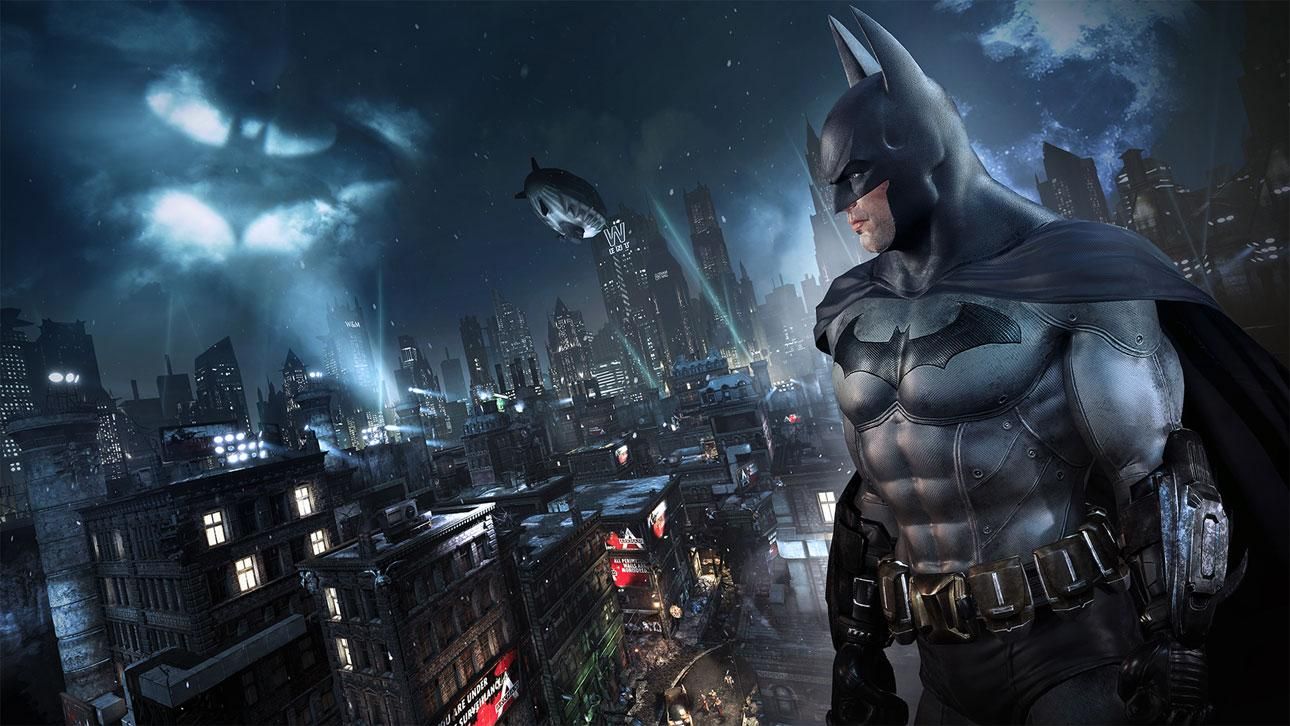 Update vom 29.11.2019: Dass ein neues Batman-Spiel in der Mache ist, darüber wird schon seit einigen Wochen und Monaten im Internet gemunkelt. Spätestens seit dem mysteriösen Tweet seitens WB Games Montréal kann man davon ausgehen, dass die Macher von Batman: Arkham Origins an einem weiteren Titel rund um die Fledermaus aus Gotham City arbeiten. Der YouTuber SLCMOF will nun herausgefunden haben, dass die Ankündigung jenes Projekts bei den The Game Awards 2019 erfolgen werde und das Spiel tatsächlich Batman: Arkham Legacy heiße. Er beruft sich auf einen Insider, der schon die eine oder andere Information weitergegeben habe, die sich als wahr herausstellte.
Ob SLCMOF mit seinem Leak richtig liegt, erfahren wir in der Nacht vom 12. auf den 13. Dezember. Dann werden die The Game Awards in Los Angeles verliehen. Los geht es um 02:30 Uhr deutscher Zeit. Eine Liste mit allen Nominierungen findet ihr hier.
Originalmeldung vom 22.10.2019: Dass ein neues Batman-Spiel in Arbeit ist, dürfte ziemlich sicher sein. Erinnern wir uns nur daran, dass WB Games Montréal, der Entwickler von Batman: Arkham Origins, im September einen mysteriösen Teaser auf Twitter veröffentlicht hat. Und nun schreibt der Nutzer Sabi auf jener Plattform: "Arkham Legacy?? Der Kram über die spielbare Familie scheint echt zu sein."
Sabi arbeitet als Redakteur für die Webseiten Spieltimes und NintendoSoup. Zudem bezeichnen die Kollegen von PC Gamer ihn als "zuverlässigen Leaker", der mehrere Gerüchte im Vorfeld der E3 2019 im Netz gestreut hat, die auf der Messe bestätigt worden seien. Und tatsächlich: Er leakte unter anderem Roller Champions, das neue Free-to-Play-Spiel von Ubisoft, sagte die Ankündigung eines neuen Teils der "Tales of"-Reihe auf der Microsoft-Pressekonferenz korrekt voraus und postete vorab Infos zu Elden Ring, dem neuen From-Software-Titel.
Angeblich spielt ihr in Arkham Legacy nicht nur Batman, sondern eben auch seine Mitstreiter, also etwa Robin und Batgirl. PC Gamer meint, dass das absolut Sinn ergebe in der heutigen Zeit: "Ein Ensemble von Helden, alle mit unterschiedlichen Fähigkeiten, Upgrade-Bäumen und Kostümen, entspricht sehr dem aktuellen Zeitgeist".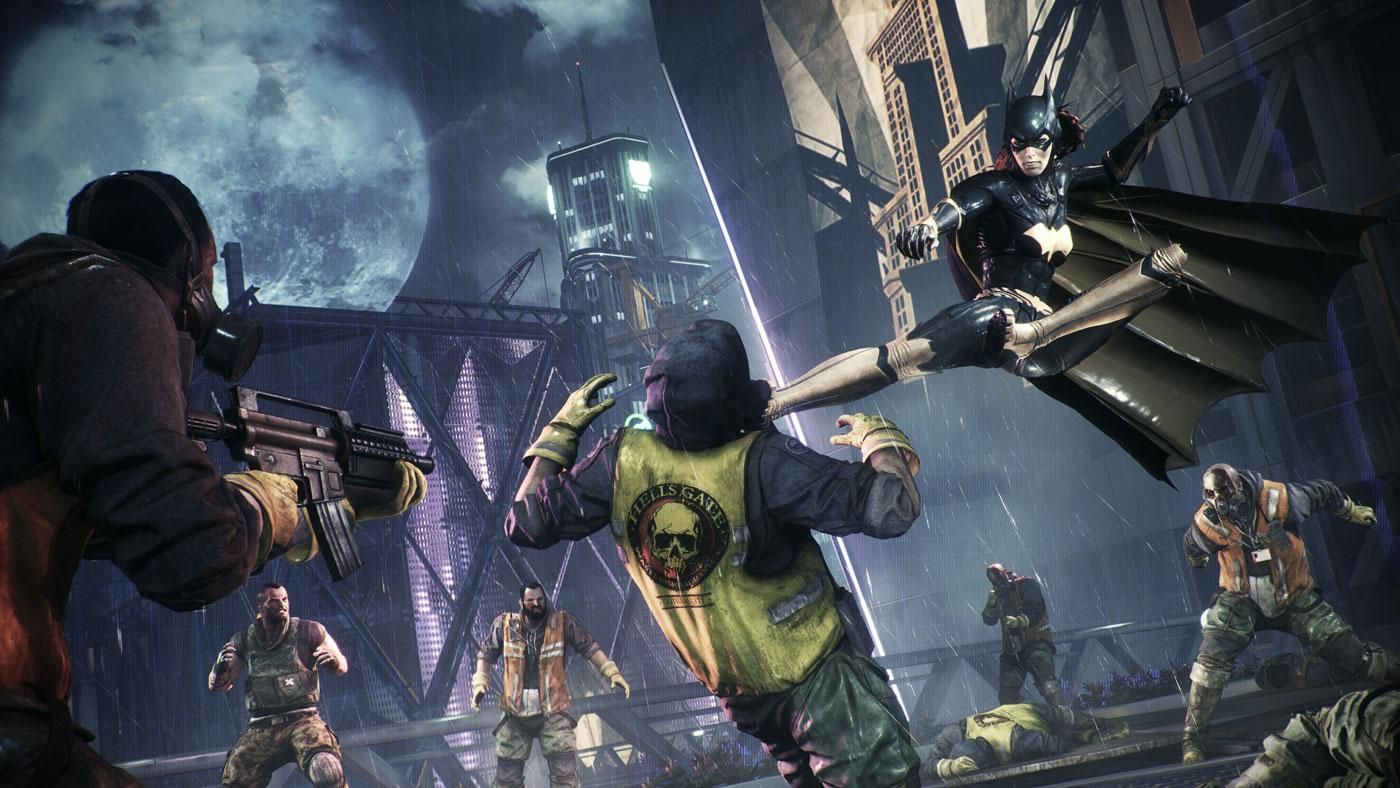 In den bisherigen Spielen der "Batman: Arkham"-Reihe sind bereits andere Charaktere neben Batman selbst spielbar, unter anderem Batgirl.
Wir können den Kollegen da nur zustimmen. Wenn Square Enix und Marvel mit Marvel's Avengers 2020 ein Superheldenspiel veröffentlicht, indem ihr alle Rächer spielen könnt und das als Servicegame ausgelegt ist, erscheint es doch nur logisch, dass DC und Warner Bros. auf den Zug aufspringen und etwas Ähnliches innerhalb des Batman-Universums umsetzen wollen. Die Wahrheit werden wir sicherlich in der näheren Zukunft erfahren. Vielleicht kündigt Warner Bros. das Spiel bei den Game Awards im Dezember an, vielleicht auch schon vorher. Warten wir's einfach mal ab.
Quelle: Sabi / PC Gamer / SLCMOF