Remnant – From the Ashes: Abenteuermodus und neuer Dungeon angekündigt
Geschrieben am 10.09.2019 um 13:34 Uhr.
Remnant: From the Ashes wird per Gratis-Updates um Inhalte erweitert. Den Anfang macht ein Abenteuermodus à la Diablo 3.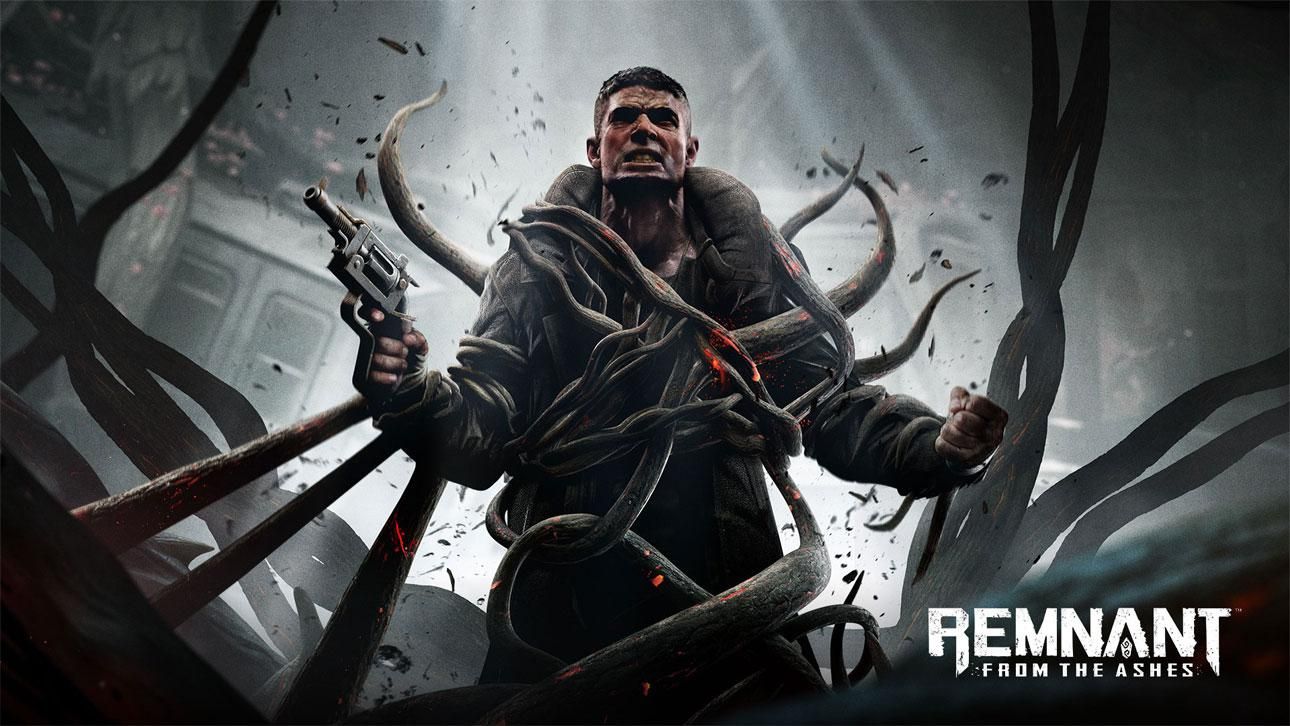 Remnant: From the Ashes ist einer der Überraschungserfolge in diesem Jahr. Der Third-Person-Shooter mit ein paar Anleihen von Dark Souls kommt bei den Spielern größtenteils gut an und feierte im August, als die große herbstliche Spieleflut noch bevorstand (mittlerweile befinden wir uns ja schon mittendrin), einen erfolgreichen Release. Entwickler Gunfire Games (Darksiders 3) ist nun gewillt, die Spieler bei der Stange zu halten. Mit kostenlosen Inhalts-Updates soll genau das gelingen. Das erste erscheint bereits übermorgen und erweitert den Titel um einen Abenteuermodus.
Wer jetzt an die gleichnamige Spielvariante aus Diablo 3 denkt, hat bereits eine ungefähre Vorstellung davon, wie das Pendant in Remnant: From the Ashes funktioniert. Es erlaubt euch, unabhängig von eurem Fortschritt in der Kampagne die Biome Erde, Rhom und Yaesha jederzeit neugenerieren zu lassen (zur Erinnerung: Die Welten in Remnant sind allesamt zufallsgeneriert). So könnt ihr stets alle Dungeons erkunden sowie Bosse entdecken und bekämpfen, ohne dabei von der Story geleitet zu werden. Ihr betretet den Abenteuermodus über den Weltenstein in Station 13.
Der Abenteuermodus ist unabhängig von der Kampagne. Hierfür Welten neugenerieren zu lassen, hat keine Auswirkungen auf die Levels im Story-Modus.
Nächste Woche, genauer gesagt am 19. September, erscheint bereits das zweite Inhalts-Update mit einem neuen Dungeon. "Letos Labor" lässt euch die Forschungsstation Alpha auf der Erde erkunden. Dort erwarten euch nicht nur knackige Kämpfe, sondern auch kleinere Puzzles zur Auflockerung. Ein neuer Boss ist ebenfalls mit von der Partie. Zudem erfahrt ihr in dem Labor mehr Hintergrundinfos über die Weltensteine. Gerade für ein Gratis-Update klingt das doch sehr vielversprechend. Wer von Remnant: From the Ashes also noch nicht genug hat, bekommt im Verlauf der nächsten anderthalb Wochen zwei gute Gründe, mehr Zeit mit dem Actionspiel zu verbringen.
Quelle: Perfect World Entertainment