Ratchet & Clank: Rift Apart soll ohne Crunch entstanden sein
Geschrieben am 10.06.2021 um 13:54 Uhr.
Mehrere Insomniac-Mitarbeiter sagen, dass sie während den Arbeiten an Ratchet & Clank: Rift Apart nicht gecruncht haben.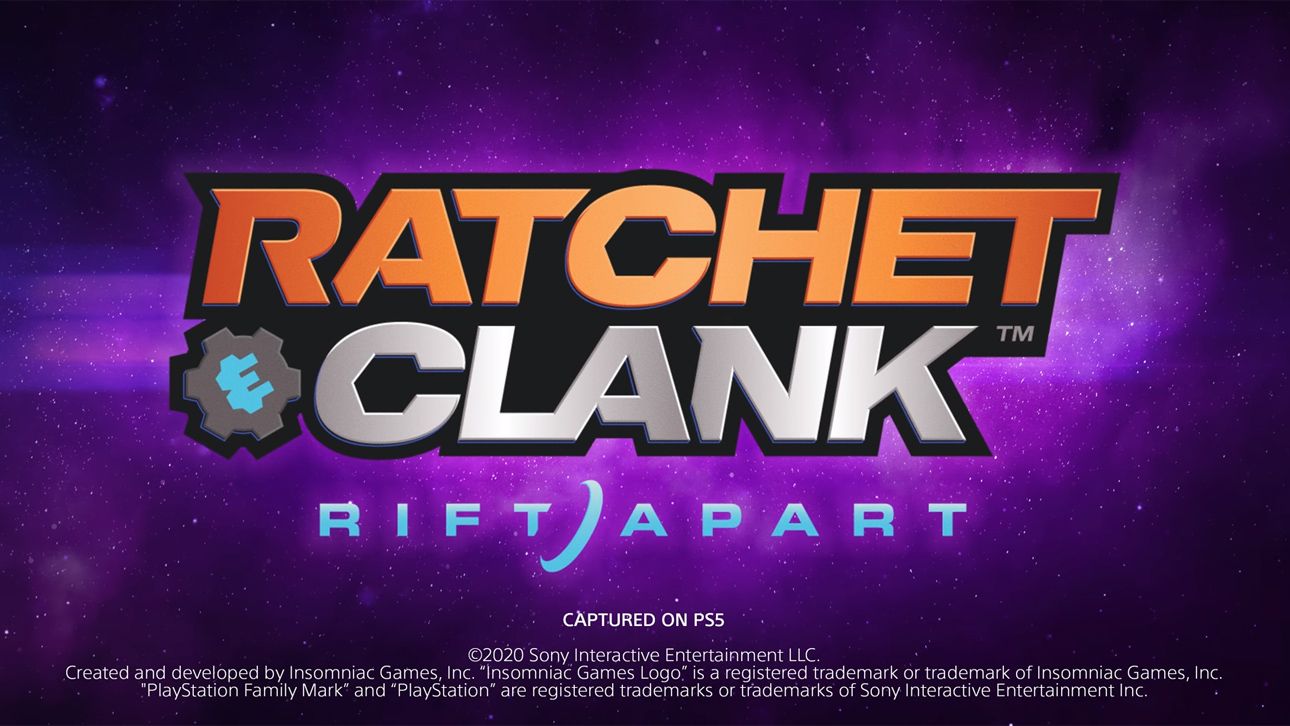 Morgen ist es endlich soweit, dass diejenigen von euch, die glückliche PS5-Besitzer sind, das erste Spiel spielen können, das so richtig Next-Gen-Feeling verströmt: Ratchet & Clank: Rift Apart erscheint. Was das Actionspiel auf dem Kasten hat, lest ihr in unserem Test, in dem wir es als spielbaren Animationsfilm bezeichnen. Auch andere Kritiker sind begeistert und das wiederum begeistert die Entwickler – vor allem, weil nun mehrere von ihnen beteuern, dass die Entwicklung komplett ohne Crunch ausgekommen sei. So freut sich Game Designer Grant Parker auf Twitter besonders über den 89er-Durchschnitt auf Metacritic, weil er nicht gecruncht habe. Jede Woche habe er lediglich seine vertraglich festgelegten 40 Stunden gearbeitet. "Es ist möglich, an einem großartigen Spiel zu arbeiten, ohne zu leiden", schreibt er.
I'd appreciate ppl sharing this positive. Because it's important.#RatchetPS5 is at 89 avg score & I can't speak for anyone on the team but myself, but I didn't crunch once. 40h weeks the whole time.

It is possible to work on a great game w/o suffering.https://t.co/8GOzukf2sh

— Grant Parker (@GrantPDesign) June 8, 2021
Die Animatorin Lindsay Thompson berichtet ebenfalls, dass sie während der Arbeiten an Ratchet & Clank: Rift Apart nicht einmal gecruncht habe. Sie habe zwar mal hier und da bis in die späten Abendstunden hinein gearbeitet, um etwas fertig zu kriegen, aber mit Crunch habe das nichts zu tun gehabt. Sie fügt hinzu: "Ich glaube, dass das Team als Ganzes keinen Crunch erlitten und unser Management das gefördert hat."
I didn't crunch once, entire production. A couple late nights here and there finishing something up, but COMPLETELY CRUNCH FREE. It is possible. Team wellness lets the creativity flow free. https://t.co/Bf9C7BQLRn

— Lindsay Thompson (@Binzimation) June 8, 2021
Auf den Tweet von Thompson hat Narrative Coordinator Justin Fennessy geantwortet, der schreibt, dass sich die wenigen Nachtschichten nicht wie Arbeit angefühlt haben, da man ja so viel Spaß daran gehabt habe, Ratchet & Clank: Rift Apart zu entwickeln.
And those few late nights don't even feel like work when you're having so much fun making the damn thing!

— JM Fennessy (@BottlesO_O) June 8, 2021
Diese Botschaften von Insomniac-Games-Mitarbeitern sind, wenn sie denn wirklich komplett der Wahrheit entsprechen und es tatsächlich überhaupt keinen Crunch gab, ein wertvolles Zeichen für die gesamte Branche. Denn gerade im AAA-Bereich sind Phasen mit überproportional viel Arbeit durch angeordnete Überstunden und harten Abgabefristen ein immer wiederkehrendes Problem, wegen dem in den vergangenen Jahren mehrere große Studios wie CD Projekt RED, Rockstar Games und Naughty Dog in der Kritik standen. Und gerade wenn wir bedenken, was für ein fantastisches und aufwendig produziertes Spiel Ratchet & Clank: Rift Apart ist, wäre es nur noch großartiger, wenn die Entwicklung wirklich ohne jede Form von Ausbeutung abgelaufen sein sollte.