Horizon Forbidden West: Screenshots zeigen PS4-Version
Geschrieben am 16.12.2021 um 13:44 Uhr.
Guerilla Games will anhand von Bildern zeigen, dass Horizon Forbidden West auch auf der PS4 richtig gut aussieht.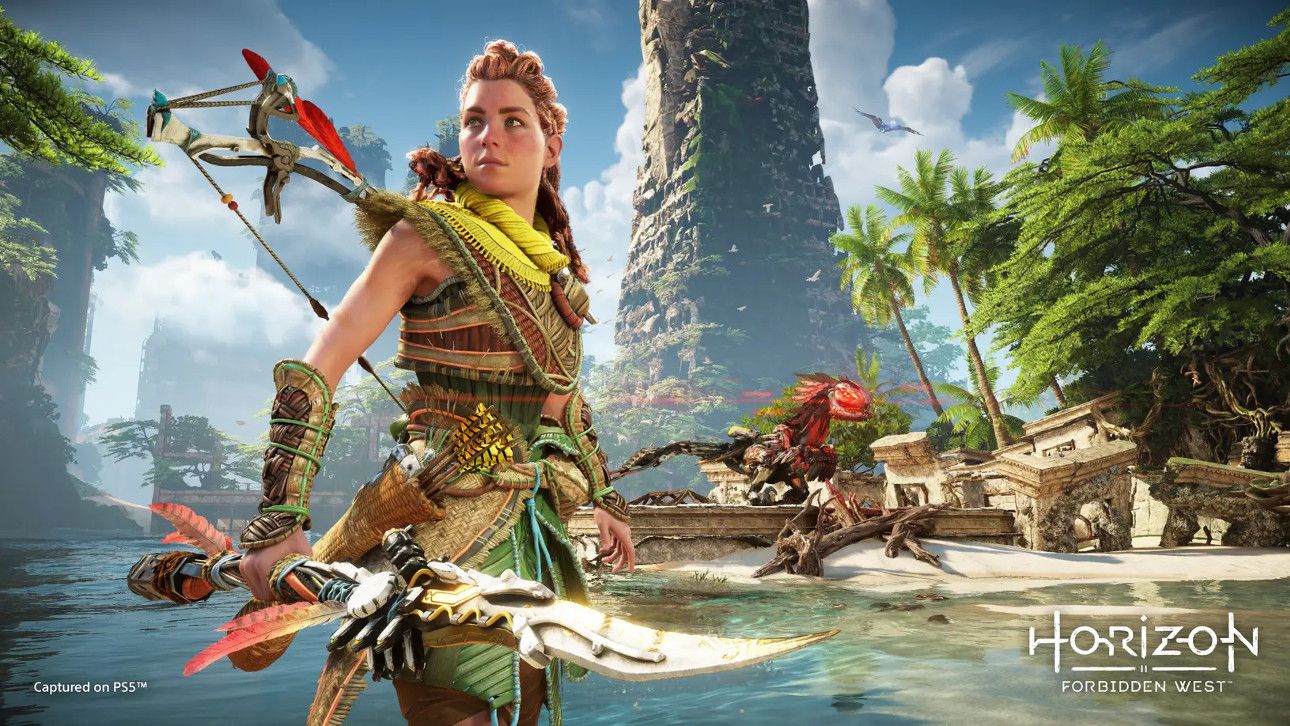 Die Wartezeit auf Horizon Forbidden West endet am 18. Februar 2022. Dann erscheint der Nachfolger von Horizon Zero Dawn für die PlayStation 5 und PlayStation 4. Im Fall des Action-Adventures war von Anfang an bekannt, dass es kein reines PS5-Spiel, sondern ein Cross-Gen-Titel ist – anders als im Fall von Gran Turismo 7 und God of War Ragnarök, wo Sony die PS4-Fassungen nachträglich angekündigt hat. Nur zu sehen gab es bislang von der Last-Gen-Variante nichts. Da stellt man sich als jemand, der keine PS5 besitzt, schon die Frage, ob man sich vielleicht Sorgen machen muss, dass Horizon Forbidden West auf der älteren Konsole nicht so super toll aussieht.
Als erste Antwort darauf hat Entwickler Guerilla Games jüngst vier Screenshots auf Twitter veröffentlicht, die die PS4-Version von Horizon Forbidden West zeigen. Und wir können an dieser Stelle festhalten: Ja, die Bilder versprechen, dass auch Spieler ohne PlayStation 5 im Haushalt ein grafisch sehr ansprechendes Erlebnis haben werden, wenn sie als Aloy den Westen der ehemaligen USA in der Postapokalypse erkunden.
We've showed you a lot of footage of #HorizonForbiddenWest on PS5 so far, but the game also looks – and plays – stunning on the PlayStation 4! pic.twitter.com/BuVga90W5L

— Guerrilla (@Guerrilla) December 15, 2021
Die Screenshots solltet ihr aber dennoch mit Vorsicht genießen, denn es sind nun mal eben a) nur unbewegte Bilder und b) geben sich Hersteller bei solchem Werbematerial immer Mühe, dass alles möglichst gut aussieht. Das heißt nicht, dass wir Guerilla Games und Sony hier Kundentäuschung vorwerfen wollen, aber den einzigen Beweis dafür, wie gut Horizon Forbidden West auf der PlayStation 4 aussieht und wie es läuft, wird am Ende nur das fertige Spiel liefern können. Außerdem dürfen wir nicht vergessen, dass es ja noch die Unterscheidung zwischen der normalen PlayStation 4 und der Pro-Variante gibt – und es ist nicht klar, auf welcher der beiden Konsolen die oberen Bilder entstanden sind.