Halo 3 – ODST: Die Erweiterung erscheint nächste Woche
Geschrieben von Timo Wettig am 15.09.2020 um 10:57 Uhr.
Noch diesen Monat kann die überarbeitete Kampagne mit Horden-Modus gespielt werden.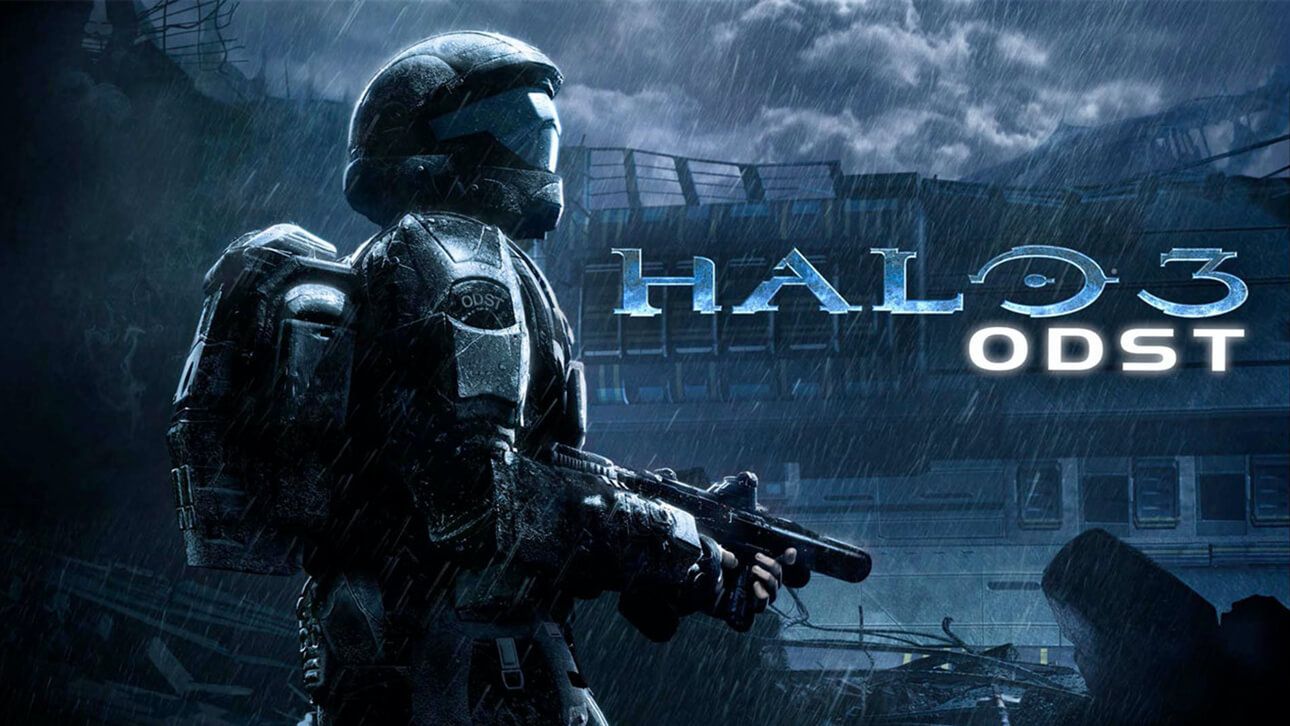 Microsoft stockt die Master Chief Collection weiter auf und hat bekannt gegeben, dass Halo 3 ODST offiziell am 22. September für den PC verfügbar sein wird. In der überarbeiteten Version kann die Kampagne neu erlebt und der neue "Firefight"-Modus gezockt werden. "Firefight" stellt einen Horde-Modus dar, bei dem man sich gemeinsam mit bis zu vier Spielern gegen Wellen an Gegnern beweisen muss. Man teilt sich im Team eine bestimmt Anzahl von Leben, mit dem Ziel, eine höchstmögliche Anzahl an Punkten zu sammeln und natürlich so lang wie eben nur möglich zu überleben.
In der Kampagne von Halo 3: ODST schlüpft ihr allerdings nicht in die Rolle des stahlharten Master Chiefs, sondern in die der Orbitalen Absprung Schock Truppen, kurz ODST, von Dares Squad. So wie es auch dem Twitter-Post zu entnehmen ist "Zieht euch an, Schnallt euch an und bereitet euch auf die Rückkehr nach New Mombassa vor." geht es wieder zurück zum ehemaligen Handlungsort New Mombassa.
Halo 3: ODST will officially arrive on PC as a part of the Master Chief Collection, on September 22nd. Suit up, strap in, and prepare to return to New Mombassa. pic.twitter.com/Jm6yAEczvw

— Halo (@Halo) September 14, 2020
Thematisch lässt sich das Geschehen zwischen Halo 2 und Halo 3 einordnen. In der Rolle eines ODST-Newbies erfährt ihr die sagenumwobene Schlacht um die Erde aus Sicht eines "Helljumpers", ein Name den sich die ODST's durch ihre waghalsigen Sprünge auf Planeten verdient haben. "Auf der Suche nach dem Verbleib ihres Trupps", erfahrt ihr über die Hintergründe zum Allianz-Angriff und wie diese Ereignisse zu Halo 3 führten.  
Die Halo: The Master Chief Collection kostet knapp 40 Euro und wird zwingend benötigt, um diese Erweiterung zu spielen.
Quelle: Twitter