GTA: The Trilogy – The Definitive Edition: Rockstar entschuldigt sich
Geschrieben am 22.11.2021 um 12:51 Uhr.
Ein Update für GTA: The Trilogy – The Definitive Edition ist auf dem Weg und die Originalfassungen kehren zurück.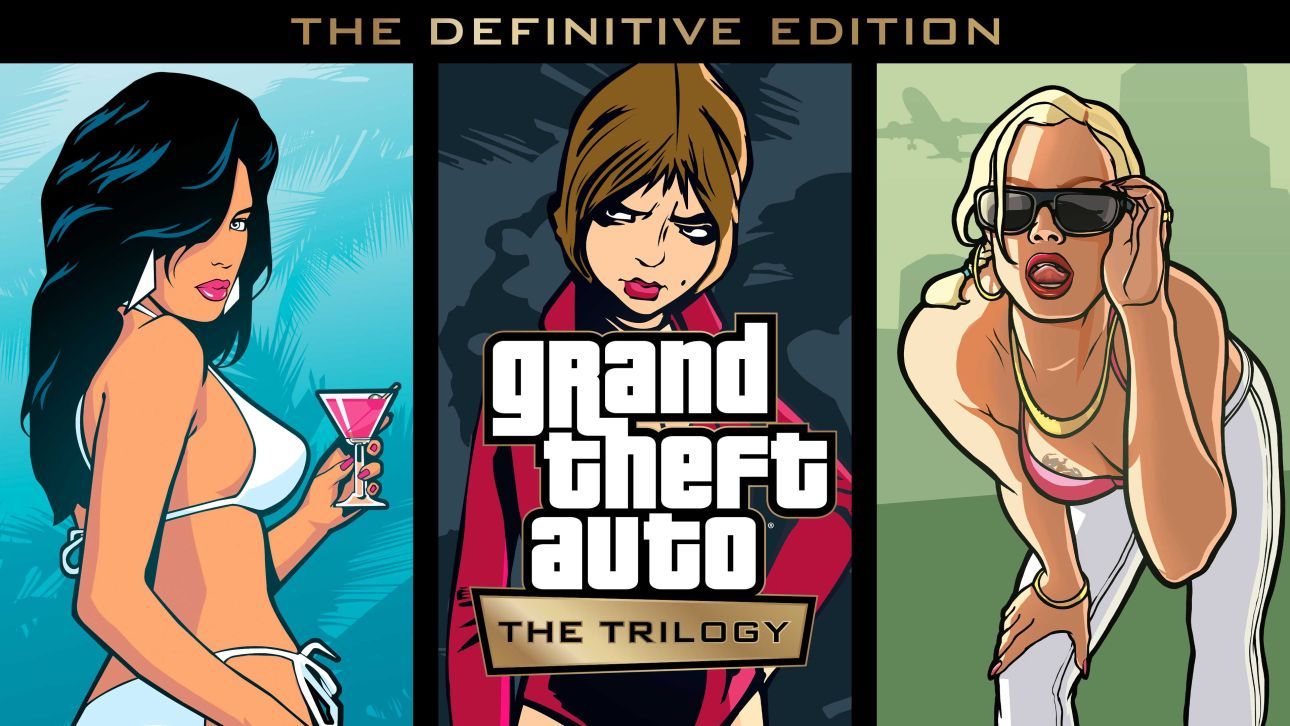 GTA: The Trilogy – The Definitive Edition ist wahrlich eine Enttäuschung. In unserem Test haben wir dementsprechend keine sonderlich hohe Wertung vergeben, obwohl es sich im Kern durchaus noch um gute Spiele handelt. Rockstar Games hat sich mittlerweile öffentlich entschuldigt und gelobt Besserung. In einem Statement heißt es: "Die 'Grand Theft Auto'-Serie – und die Spiele, die diese ikonische Trilogie bilden – liegen uns sehr am Herzen und den Fans auf dieser Welt, wie wir wissen, auch. Die aktualisierten Versionen dieser Klassiker sind nicht einem Zustand erschienen, der unseren eigenen Qualitätsstandards oder den Standards, die unsere Fans erwarten, entspricht."
Rockstar sagt, man habe "fortlaufende Pläne", die technischen Schwierigkeiten zu bereinigen und jedes einzelne der drei Spiele zu verbessern. "Mit jedem geplanten Update werden diese Titel das Qualitätslevel erreichen, dass sie verdient haben", verspricht das Unternehmen. Ein erster Patch für GTA: The Trilogy – The Definitive Edition ist bereits auf dem Weg, der viele Fehler beheben soll. Alle Infos dazu findet ihr auf der offiziellen Support-Seite von Rockstar Games.
Der Konzern bittet des Weiteren darum, dass die Mitglieder des Entwicklerteams Grove Street Games nicht weiter in den sozialen Medien belästigt werden. Rockstar wünscht sich einen respektvollen Umgang und einen zivilisierten Diskurs. Und bei all der nachvollziehbaren Wut und Enttäuschung über GTA: The Trilogy – The Definitive Edition: Dem können wir nur beipflichten. Die Verantwortlichen auf Twitter und Co zu beleidigen, kann und darf nicht die Art und Weise sein, wie man mit der Thematik umgeht.
Zu guter Letzt gibt es noch eine gute Nachricht, zumindest für PC-Spieler: Rockstar hat angekündigt, die Originalversionen von GTA 3, Vice City und San Andreas wieder zurück in den eigenen Store zu bringen. Wer die Remaster-Sammlung gekauft hat oder noch bis zum 30. Juni 2022 erwirbt, bekommt sie kostenlos. Von einer Rückkehr der Spiele auf Steam oder in die Shops der Konsolen ist jedoch nicht die Rede.