GTA: The Trilogy – The Definitive Edition: PC-Version ist zurück
Geschrieben am 15.11.2021 um 14:58 Uhr.
Das ganze Wochenende über war GTA: The Trilogy – The Definitive Edition auf dem PC weder kauf- noch spielbar.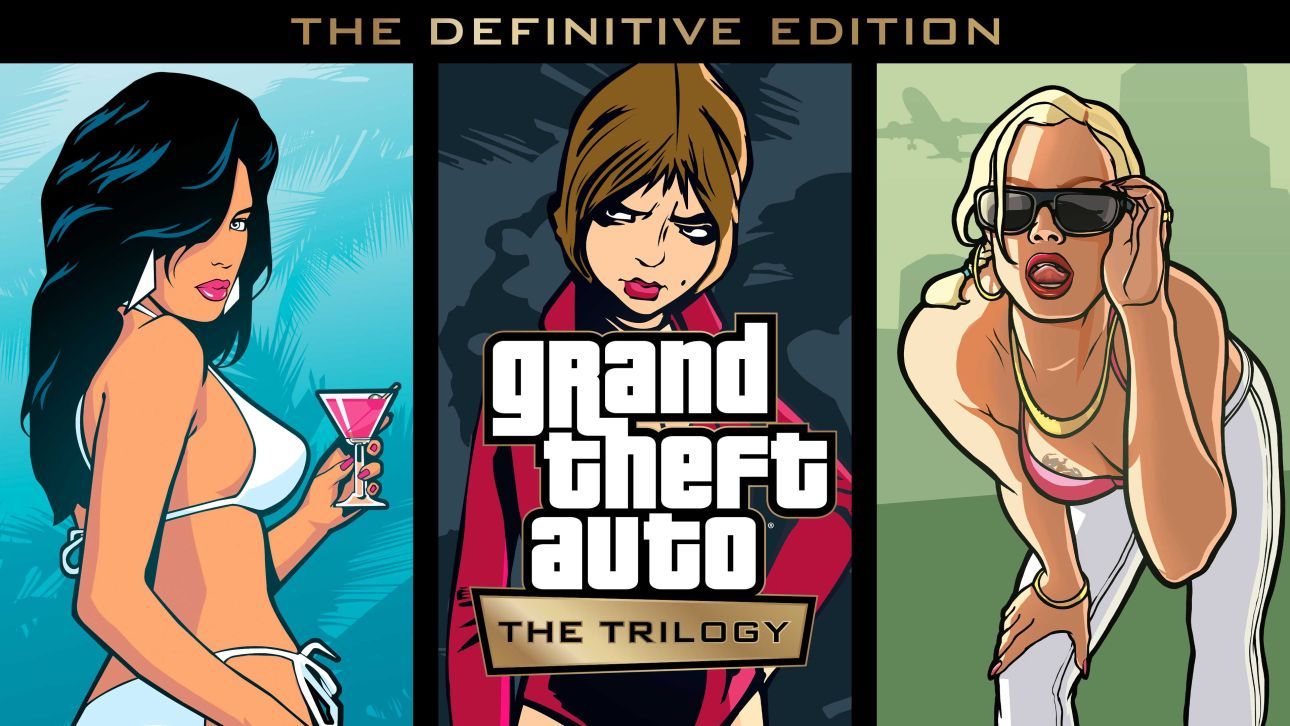 GTA: The Trilogy – The Definitive Edition hat sich in den vergangenen Tagen zum Gespött des Internets entwickelt. Das Subreddit von GTA etwa ist voll von Videos und Bildern, die die vielen Mankos der Remasters der ersten drei 3D-Teile der Reihe demonstrieren. Wir selbst haben seit Donnerstag unsere Testversion, konnten bislang aber nur ganz wenig spielen. Der Grund dafür ist nicht Zeitmangel (oder Faulheit). Nein, am Wochenende war es schlicht nicht möglich, GTA: The Trilogy – The Definitive Edition auf dem PC zu spielen.
Am Donnerstagabend nahm Rockstar Games seinen eigenen Launcher mitsamt allen Spielen offline. Als Grund dafür wurden Wartungsarbeiten angegeben. "Die Dienste werden zurückkehren, sobald die Wartung abgeschlossen ist", hieß es da noch. Am Freitagmorgen folgte der nächste Tweet: "Wir bedanken uns für eure Geduld und euer Verständnis, während wir weiterhin daran arbeiten, die Dienste des Rockstar Games Launcher und der unterstützten Titel wieder zum Laufen zu bringen."
In der Nacht von Freitag auf Samstag ging dann wieder alles online – bis auf GTA: The Trilogy – The Definitive Edition. Zuvor konnte man die nicht spielen, weil eben keine Authentifizierung möglich war. Nach den (sehr langen) Wartungsarbeiten konnte man sie nicht zocken, weil Rockstar Games sie schlichtweg aus dem Launcher verbannt hatte. Nicht nur, dass der Konzern sie aus dem Verkauf genommen hatte, man ließ auch die Käufer nicht mehr auf die Remaster-Sammlung zugreifen. Sie wurde nicht mehr im Launcher aufgeführt. 

Der Grund hierfür: Dateien, die "unbeabsichtigt" in den Spielen enthalten waren. Rockstar habe die erst entfernen wollen, bis sie die Neuauflagen von GTA 3, Vice City und San Andreas wieder freigeben würden. In der vergangenen Nacht folgte dann der letzte Tweet in dieser Reihe: "GTA: The Trilogy – The Definitive Edition ist wieder über den Rockstar Games Launcher zum Spielen und Kaufen verfügbar. Wir entschuldigen uns vielmals für diese Unannehmlichkeit und wir arbeiten daran, die allgemeine Performance zu verbessern." 

Nun stellt sich die Frage, worum es sich denn bei diesen "unbeabsichtigt" implementierten Dateien gehandelt hat. Offiziell bestätigt ist nichts, aber wir gehen davon aus, dass es sich einerseits um Radiosongs handelt, die in den Remasters eigentlich gar nicht mehr vorhanden sein sollten, andererseits um den Code, der einstmals durch die berüchtigte "Hot Coffee"-Mod aktiviert wurde. Für die Jüngeren unter euch: Hierbei geht es um ein Minispiel, bei dem man in GTA: San Andreas den Geschlechtsakt vollzieht. Rockstar entfernte jenen Inhalt damals nicht, sondern deaktivierte ihn nur, was wiederum die Modifikation ermöglichte, die dann in den prüden USA einen Skandal ausgelöst hat. Wenn es nicht so ärgerlich wäre, dass PC-Spieler das ganze Wochenende über GTA: The Trilogy – The Definitive Edition nicht spielen konnten, könnten wir wirklich darüber lachen, dass die Entwickler erneut vergessen hatten, den Code vollständig zu entfernen.