God of War Ragnarök: Erster Gameplay-Trailer
Geschrieben am 10.09.2021 um 11:56 Uhr.
Beim PlayStation Showcase gab es ein Wiedersehen mit Kratos und Atreus und jede Menge Eindrücke aus God of War Ragnarök.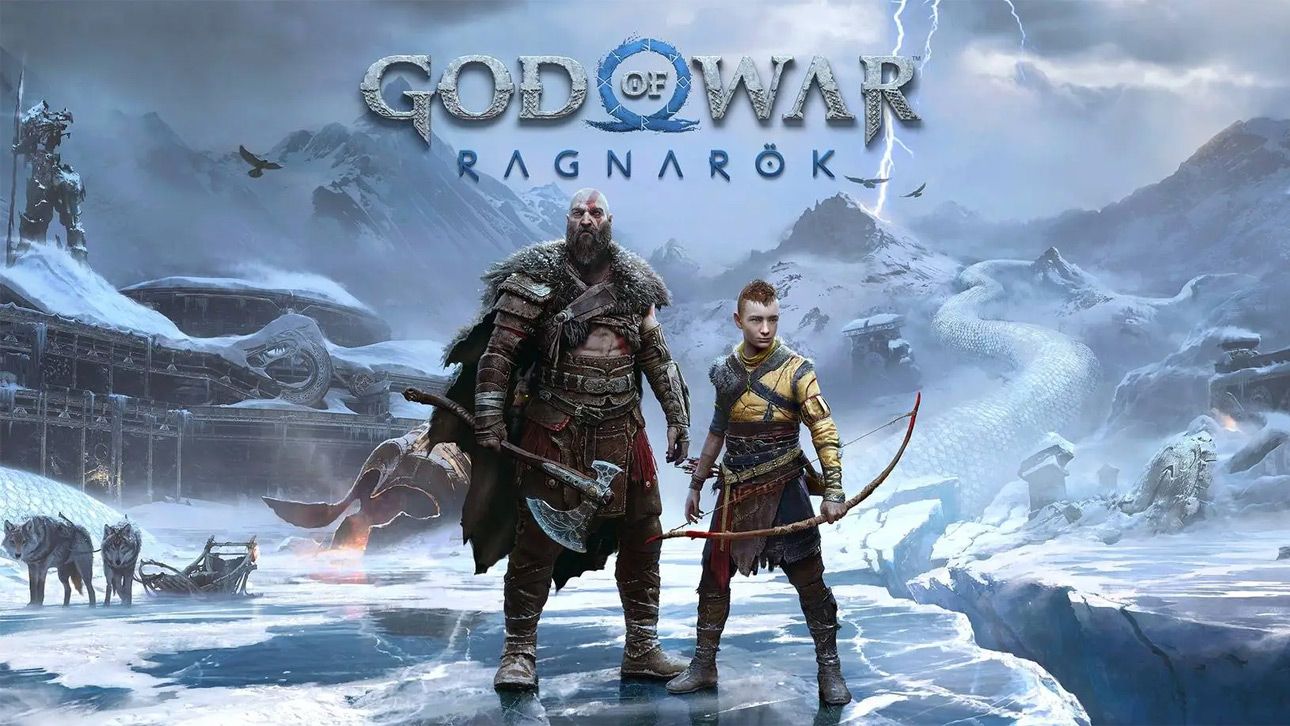 Das Finale des gestrigen PlayStation Showcase bildete, wie hätte es auch anders sein können, God of War Rangnarök. Nachdem Santa Monica Studio vergangenes Jahr nur einen Teaser gezeigt hatte, der außer einem Logo nichts präsentierte (nicht einmal den Namen des Spiels), haben wir nun einen ausführlichen Einblick in die Fortsetzung des PS4-exklusiven Action-Adventures rund um Kratos und seinen Sohn Atreus erhalten. Und ja, das Spiel heißt nun wirklich offiziell God of War Ragnarök, sodass alle Spiele-Webseiten ihre entsprechenden Datenbankeinträge nicht ändern müssen - alle Welt hat bislang schon jenen Titel verwendet, weil eben bekannt war, dass die Götterdämmerung eine wichtige Rolle spielt.
God of War Ragnarök spielt ein paar Jahre nach den Ereignissen des Vorgängers. Atreus ist mittlerweile in der Pubertät und somit kein kleiner Junge mehr. In den nordischen Wäldern ist es richtig kalt geworden und die Beziehung zwischen Vater und Sohn ist viel inniger als zuvor. Atreus ist zudem sehr neugierig. Er will verstehen, wer er selbst ist und wer er sein könnte (falls ihr God of War durchgespielt habt, wisst ihr, worauf sich das bezieht). Kratos hingegen möchte verhindern, dass sein Nachkomme die gleichen blutigen Lektionen durchmachen muss wie er einst. Aber dass es in God of War Ragnarök zu weiteren Konflikten mit nordischen Göttern kommt, steht ja außer Frage.
Einer der Antagonisten im neuen Spiel ist Thor, der im englischen Original von Ryan Hurst ("Sons of Anarchy", "The Walking Dead") gesprochen wird. Er ist auf Rache aus, nachdem Kratos seine Verwandten abgeschlachtet hat. Und noch jemand anderes hat eine Rechnung mit dem Griechen im Exil offen, aber auch darauf wollen wir aus Spoiler-Gründen nicht eingehen – vielleicht habt ihr ja den Vorgänger noch nicht durchgespielt.

Erstes Gameplay haben wir dank des Trailers nun zu sehen bekommen und das verspricht wieder spektakuläre, brutale Kämpfe. Die Entwickler versprechen, dass ihr viele Möglichkeiten haben sollt, eure Gegner zu besiegen. Natürlich wird es eine Reihe an neuen Feindtypen geben. Zudem verschlägt es euch in neue Gebiete. Nachdem ihr in God of War nur sechs der neun Reiche der nordischen Mythologie besuchen durftet, stehen euch diesmal alle offen. Ihr dürft also erstmals Vanaheim, Svartalfheim und Asgard, die Heimat von Thor und Co, erkunden. Zudem erwarten euch in den anderen Reichen neue Gebiete. 

God of War Ragnarök hat noch keinen konkreten Release-Termin. Irgendwann 2022 soll der Titel für PS5 und PS4 erscheinen.